10/17/2018
WI Farmers Co-op Receives USDA Grant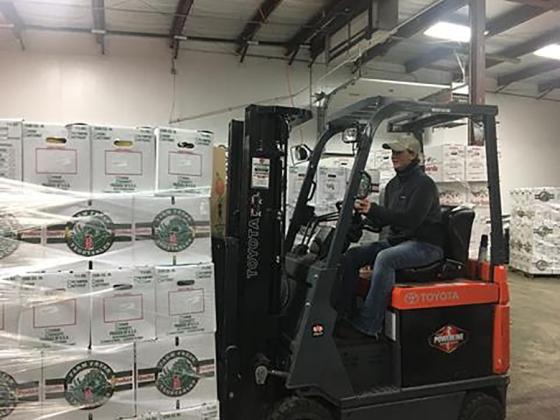 The Wisconsin Food Hub Cooperative, comprising fresh vegetable and fruit growers and value-added producers, and owned by the farmers and the Wisconsin Farmers Union, has received a USDA grant that will place more local produce in grocery stores, restaurants and cafeterias, while helping farmers across the Badger State gain entry to markets in Madison and Milwaukee, Wis.; Chicago; and the Twin Cities. 
The USDA Local Food Promotion Program grant will enable the co-op to do further work on building a regional food distribution system. Among the project partners are the UW-Madison Center for Integrated Agricultural Systems, the Willy Street Co-op, Epic Systems and Second Harvest Food Bank.
"We are thrilled to receive this support from the USDA to strengthen the food system relationships in the region," said Tara Turner, general manager of the Dane County-based Wisconsin Food Hub Cooperative and its "founding farmer." "We look forward to working with supply chain partners on creating an efficient distribution system that will provide a great boost for Wisconsin farmers." 
Leveraging operations data from regional food distributors, haulers and buyers, the project partners will create better systems for connecting rural and urban food freight while coordinating local food demand for Madison-area buyers, including grocery stores and restaurants.
The co-op has teamed up with the city of Madison to create infrastructure for transporting local food into the region, boosting returns to farmers and buyers via more cost-effective distribution.
"Locally grown or made products are about one-third of everything we sell, so local food is extremely important to our 35,000 co-op owners," noted Brendon Smith, communications director at the Willy Street Co-op, the Madison area's largest consumer-owned neighborhood grocer, with more than 35,000 owners and three retail locations.

"This new grant will enhance Wisconsin's national leadership in the work to build a local food system that works for farmers, distributors, retailers, institutions, restaurants and ultimately consumers," added Turner.