Wholly Guacamole, ABC Present $10 Rebate Offer
In what the companies call a first for a refrigerated fresh produce product, Wholly Guacamole and ABC TV on DVD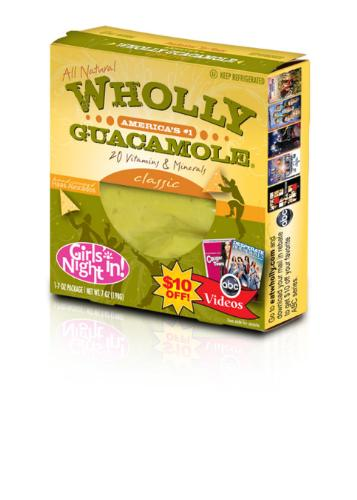 have rolled out "Stay In, Tune In, Dip In," a $10 rebate offer encouraging consumers to spend the evening at home with good-for-you snacks and television entertainment. The campaign links a night watching ABC shows with the top-selling guacamole snack dip in the United States.
Through Oct. 31, Wholly Guacamole Classic boxes, which retail for $2 to $5 per pack, will feature the rebate. Consumers who buy a box and one of the ABC TV on DVD titles included in the promotion are eligible to receive $10 back through Nov. 30. Additional details are available at Eatwholly.com.
Among the ABC TV on DVD titles offered in the purchase/rebate promotion are "Cougar Town" Season 1, "Desperate Housewives" Season 6, "FlashForward: The Complete Series," "Brothers & Sisters" Season 4, "Castle Season" 2, "Grey's Anatomy" Season 6, "Scrubs: The Final "Season," LOST: The Final Season" and "Private Practice" Season 3.
Wholly Guacamole is a brand of Fort Worth, Texas-based Fresherized Foods.