Whole Foods Ups Ante in Chicago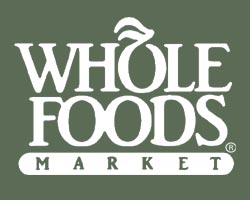 Austin, Texas-based Whole Foods Market is reportedly buying four ex-Dominick's stores in Chicago and one in the city's western suburb of Willowbrook, bringing the number of locations of the former Safeway-owned banner it's picking up to seven.
Whole Foods will acquire stores on North Halsted Street in the West Loop neighborhood, Grand Avenue in Streeterville, Broadway Avenue in Edgewater and Fullerton Avenue in Lincoln Park, Crain's Chicago Business reported.
Suburban Expansion
Whole Foods will also take over the vacated Dominick's on Kingery Highway in Willowbrook, in addition to previously reported suburban pickups in Elmhurst and Evanston, Crain's reported. Willowbrook village officials told Crain's that Whole Foods will vacate an existing location to move into that town's former Dominick's store, roughly doubling its size.
Large chain and independent grocers continue to make grabs for vacated Dominick's locations since Safeway shut down the banner at the end of 2013.