WEST COAST REPORT EXTRA: Key Players of the West
The West Coast grocery market is dominated by several major chains, strong regional players and vibrant independent operators. Here are some of the region's key players; read the full story in the February 2013 issue of Progressive Grocer.

The Kroger Co.
Cincinnati
David B. Dillon, chairman/CEO
2,400+ retail grocery stores in 31 states
Western banners:
Alaska (11 stores) - Fred Meyer
Arizona (125 stores) - Fry's, Smith's, Fry's Marketplace
California (359 stores) - Ralphs, Food 4 Less, Foods Co.
Colorado (138 stores) - King Soopers, City Market
Idaho (15 stores) - Fred Meyer, Smith's
Montana (4 stores) - Smith's
Nevada (54 stores) - Smith's, Food 4 Less
New Mexico (26 stores) - Smith's, City Market
Oregon (56 stores) - Fred Meyer, QFC
Utah (50 stores) - Smith's, Smith's Marketplace, City Market
Washington (122 stores) - QFC, Fred Meyer
Wyoming (9 stores) - Smith's, King Soopers, City Market

Founded by Barney Kroger in 1883, the country's largest traditional grocer has evolved from a single store in downtown Cincinnati to nearly 2,500 stores in 31 states under two dozen banners and annual sales of more than $70 billion, Kroger today ranks as one of the nation's largest retailers.
Kroger was the first grocer in the country to establish its own bakeries and to sell meats and groceries under one roof. Kroger also operates one of the largest food manufacturing businesses in the United States with 40 food processing facilities that make thousands of Kroger private-label items.

In 1983, Kroger merged with Dillon Cos. Inc. in Kansas to become a coast-to-coast operator of food, drug and convenience stores. Then in 1999, Kroger merged with Fred Meyer Inc. in a $13 billion deal that created a supermarket chain with the broadest geographic coverage and widest variety of formats in the food retailing industry. The merger also enabled Kroger to generate huge economies of scale in purchasing, manufacturing, information systems and logistics.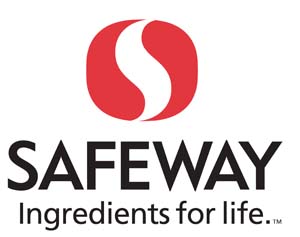 Safeway Inc.
Pleasanton, Calif.
Steve Burd, chairman/CEO (to retire May 2013)
1,600+ stores in U.S. and Canada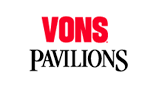 Alaska (28 stores)
Arizona (114 stores)
California (507 stores)
Colorado (115 stores)
Hawaii (19 stores)
Idaho (6 stores)
Montana (12 stores)
Nevada (19 stores)
New Mexico (4 stores)
Oregon (100 stores)
Washington (168 stores)
Wyoming (10 stores)
In 1915, M.B. Skaggs purchased a tiny grocery store from his father in American Falls, Idaho. His strategy, to give his customers value and expand by keeping a narrow profit margin, proved successful. By 1926, there were 428 Skaggs stores in 10 states; that year, he merged his company with 322 Safeway (formerly Selig) stores.
Today, there are nearly 1,700 Safeway stores across the United States and Canada. In 1997, Safeway acquired the Vons Cos. Inc., including the Vons and Pavillions banners in Southern California and Nevada. Two years later, Safeway acquired Carr-Gottstein Foods Co., Alaska's largest retailer.

Supervalu Inc.
Eden Prairie, Minn.
Sam Duncan, president/CEO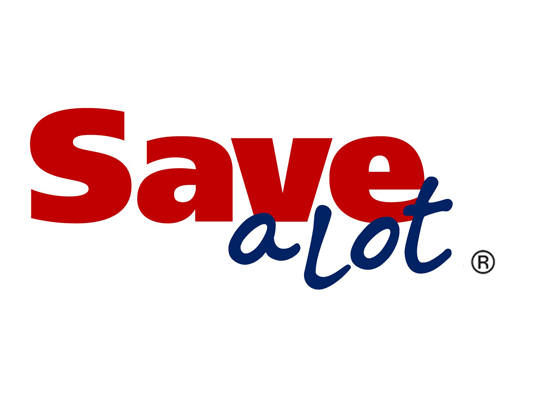 As this issue went to press, the financially struggling Supervalu sold five of its traditional banners – including its western-rooted New Albertsons Inc. subsidiary – to Cerberus Capital Management. Supervalu retained its popular hard-discount Save-A-Lot banner, which operates 14 stores in California but exited the Oregon market after closing seven stores there last fall.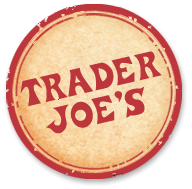 Trader Joe's
Monrovia, Calif.
Daniel T. Bane, chairman and CEO
367 stores
 
Half of its stores are in California, with heavy concentration in southern California; also has nationwide presence in 30 other states and Washington, D.C.
This privately held chain of specialty grocery stores is known for its keen, almost exclusive focus on private label products, as well as the loyal consumer following it has generated since the first Trader Joe's opened its doors in 1967 (although the company actually began in 1958 as a small chain of convenience stores called Pronto Markets). Since 1979, it has been owned by a family trust set up the late German businessman Theo Albrecht, one of the two brothers behind the German discount chain Aldi. The quirky, Hawaiian-infused Trader Joe's concept relates especially to health-minded consumers, who appreciated its pledge in 2011 to drop all genetically modified food from its product line. While its smaller store size and selection fits in with the traditional idea of "limited assortment" stores, Trader Joe's manages to carry sustainable seafood, imported wine and beer, gourmet foods, and unusual frozen foods, along with staples such as bread, cereal, eggs, dairy and produce. It also places an emphasis on "value," avoiding slotting fees by buying in volume and directly from suppliers whenever possible.

Save Mart Supermarkets
Modesto, Calif.
Bob Piccinini, chairman and CEO
241 stores in California and Nevada
Founded in 1952, privately held Save Mart was one of the first supermarkets to offer pre-packaged meats, yard and garden supplies, plants, fresh-cut flowers and gift items. The retailer experienced a major growth spurt in 1984, when along with opening eight new stores, it struck a deal with Mid-Valley Dairy, producer of Sunnyside Farms products. Later in the '80s, the company acquired 27 Fry's Supermarkets, and then in 1997, it bought 10 Lucky stores. In 1986, it began a warehouse food division with two franchised Food-4-Less warehouse stores. Based on its success with that format, the company developed its own warehouse concept called Food Maxx. Perhaps its biggest business deal, however, was in 2007, when the company purchased 128 Albertsons stores in northern California and northern Nevada, plus two large distribution centers. Today Save Mart focuses on some of the leading trends in the industry, including eco-friendly stores, community partnerships and humanitarian efforts.

Albertsons LLC
Boise, Idaho
Robert G. Miller, CEO
200 stores in seven states
Albertson's LLC was formed in 2006, when the assets of Albertsons Inc. were sold to three separate companies. Supervalu bought most of the supermarkets, CVS acquired its free-standing drug stores in the south, and the new Albertsons LLC (created by an investment group led by Cerberus Capital Management) took charge of stores in Northern California, Colorado, Utah, Nebraska, South Dakota, Arizona, New Mexico, Texas, Louisiana, Arkansas, Oklahoma and Florida.
The original Albertsons was founded in Boise by Joe Albertson in 1939, after he spent 10 years learning the grocery business at Safeway. Albertson introduced his shoppers to a scratch bakery, an automatic doughnut machine and one of the first magazine racks in the country. The original store in downtown Boise was eventually joined by locations in Nampa and Caldwell; 60 years later, the chain grew to 1,000 Albertsons locations, along with 1,500 other stores under the Jewel-Osco, Acme and Shaw's/Star Market banners (which Supervalu acquired in 2006 and just sold back to Cerberus).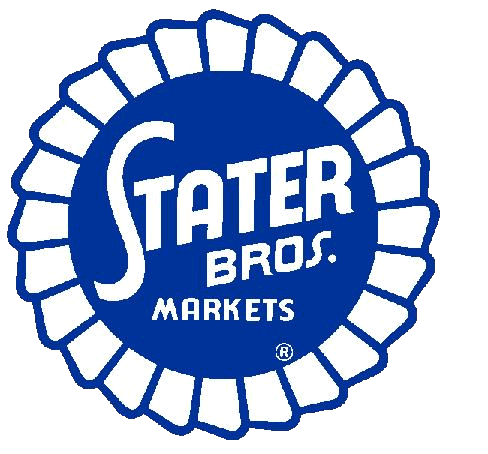 Stater Bros. Markets
San Bernardino, Calif.
Jack H. Brown, CEO/chairman
167 stores, all in California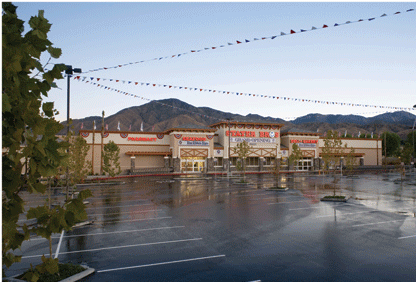 Twin brothers Cleo and Leo Stater opened the first Stater Bros. grocery store in 1936 in Yucaipa, Calif., during the Great Depression. In 1948 the company opened its first "super" market, and by 1960 there were 23 Stater Bros. locations. Today, with 167 full-service stores, Stater Bros. has grown to become southern California's largest privately owned supermarket chain. Its success is due largely to the hard work of its employees, as well as the strong leadership of Jack H. Brown, who joined the company in 1981 and today serves as chairman of the board and CEO. In fiscal year 2012, Stater Bros. rang up sales of $3.9 billion. The company prides itself on offering customers lower prices and giving back to the communities it serves. It is also known for its specialty meats and certified meat cutters, as well as its straight-laced, all-American image, including color-coordinated store employee uniforms.

WinCo Foods
Boise, Idaho
Steven L. Goddard, CEO/president
86 stores in Arizona, California, Idaho, Nevada, Oregon, Utah and Washington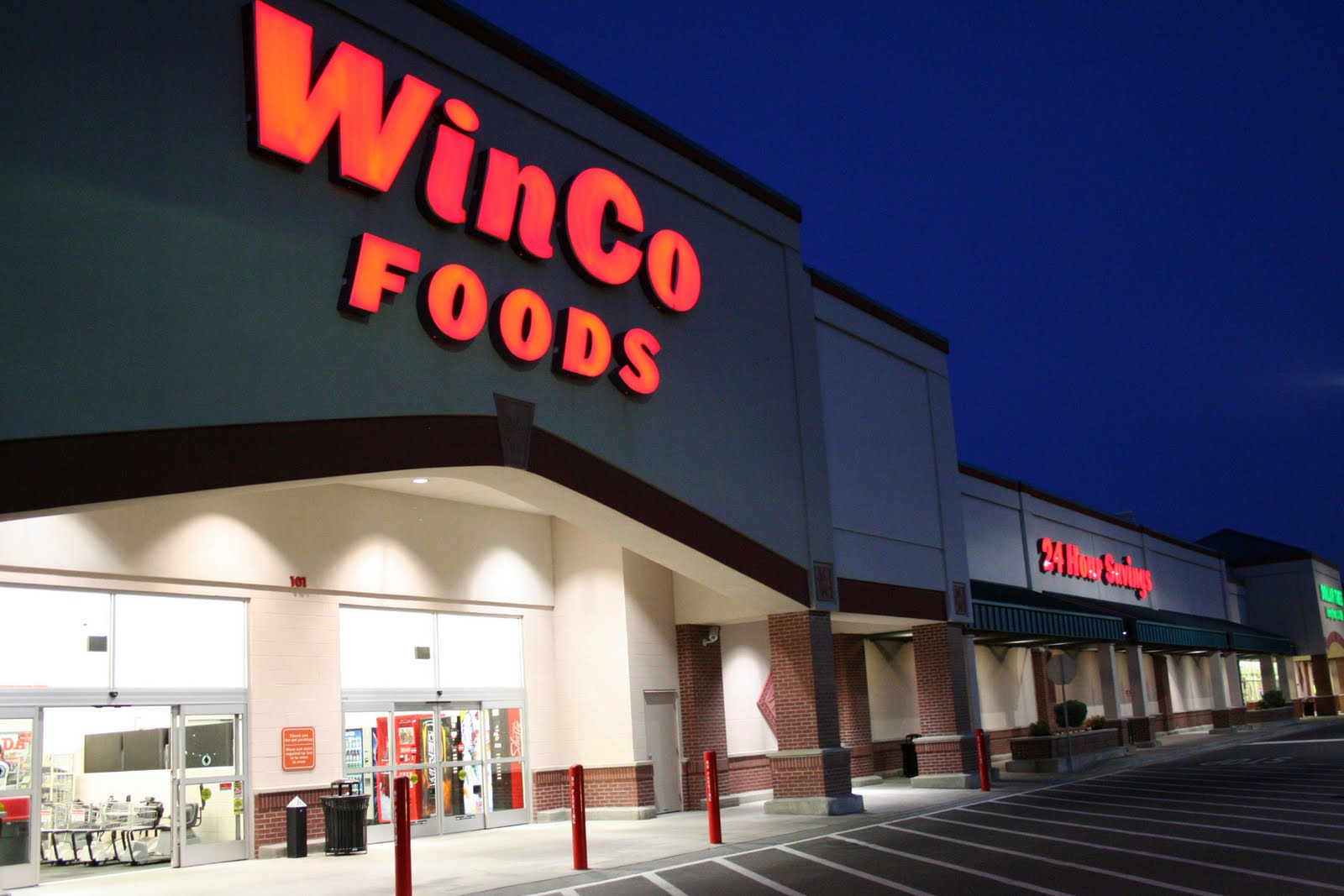 WinCo Foods bills itself as "the supermarket low-price leader," with most of its 86 stores open 24 hours a day, seven days a week. The company is employee-owned and has been involved in an Employee Stock Ownership Plan (ESOP) for more than 25 years. WinCo traces its history to a discount warehouse grocery store that opened in 1967 under the name Waremart, in Boise, Idaho. It previously operated stores as Waremart Food Centers and Cub Foods before employees decided in 1999 to change the name to WinCo. Lately the retailer is focusing on going green by including LED lighting, solar panels and energy-efficient appliances in its stores. It has expanded to several new markets in recent years, including Las Vegas and Henderson, Nev., and most recently, Phoenix.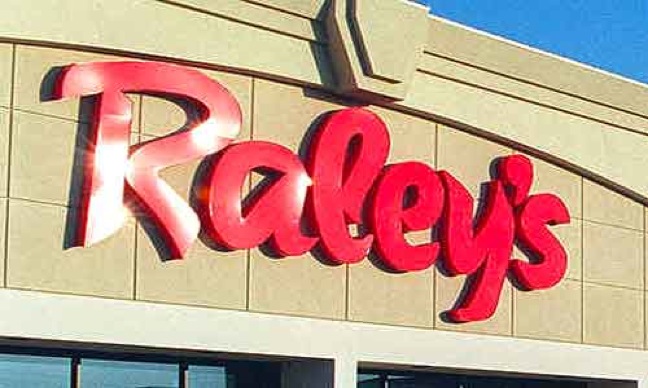 Raley's
West Sacramento, Calif.
Joyce Raley Teel, sole owner and co-chairman; Michael Teel, president/CEO
128 stores in California and Nevada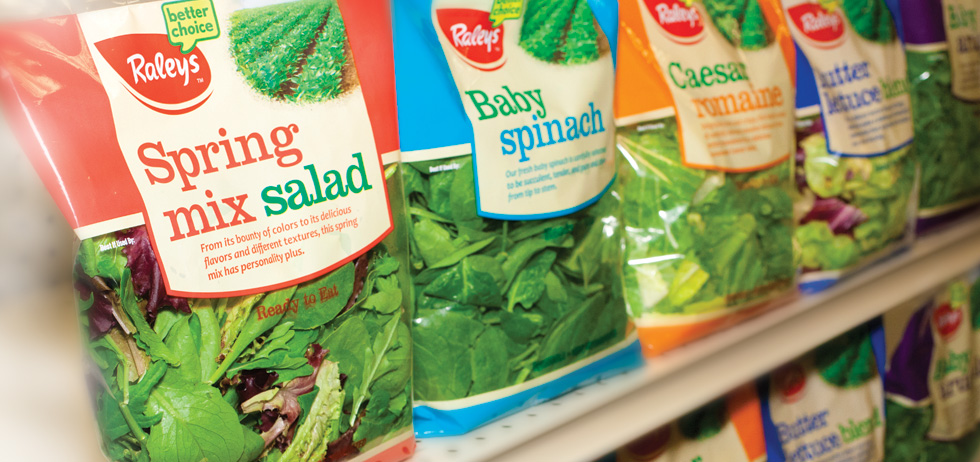 Raley's Family of Fine Stores, one of California's largest private companies, operates 128 stores under four banners: 78 Raley's superstores, 20 Bel Air Markets, 22 Nob Hill Foods and eight Food Source stores. In addition, Raley's owns and operates 12 Aisle 1 fuel stations throughout northern California and Nevada. The company's close-knit leadership continues to carry the legacy of company founder Tom Raley into a new era. Jim and Joyce Raley Teel serve as co-chairmen of the board of directors, while their children participate in the business. The company maintains that customer service is its No. 1 priority, and also places a strong emphasis on health and wellness. Raley's is known for pioneering the NutriClean program, which tests for pesticide levels in produce (the program is known as AgriCheck), as well as being the first grocer to establish a comprehensive program of food safety and sanitation practices storewide.

Smart & Final
Commerce, Calif.
David G. Hirz, chairman/CEO
250 grocery and foodservice stores in Arizona, California, Idaho, Nevada, Oregon, Washington and northern Mexico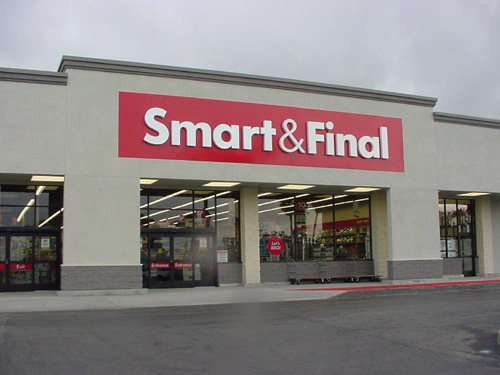 Smart & Final strives to be "the smaller, faster warehouse store," serving businesses and consumers with food and supplies, including fresh meat and produce. Its stores are typically 17,000 square feet, although its larger Smart & Final Extra! stores range in size from 25,000 to 40,000 square feet. The company also operates Cash&Carry Smart Foodservice stores, which are focused exclusively on serving foodservice professionals. Smart & Final traces its history back to 1871, when partners Herman Hellman, Jacob Haas and Bernard Cohn launched a new grocery business in a two-story brick building in Los Angeles. Since then, the company has grown through a series of mergers and expansions. In 2007, Smart & Final was acquired by private equity firm Apollo Management. Later that year, the company entered a new niche of food retailing when it purchased 27 southern California Henry's Farmers Markets stores and eight Texas Sun Harvest stores. Smart & Final subsequently sold the Henry's and Sun Harvest stores to Sprouts. In 2012, Smart & Final was acquired by Ares Management, a private equity firm.

Bashas' Markets Inc.
Chandler, Ariz.
Eddie Basha, Chairman
130 stores in Arizona, California and New Mexico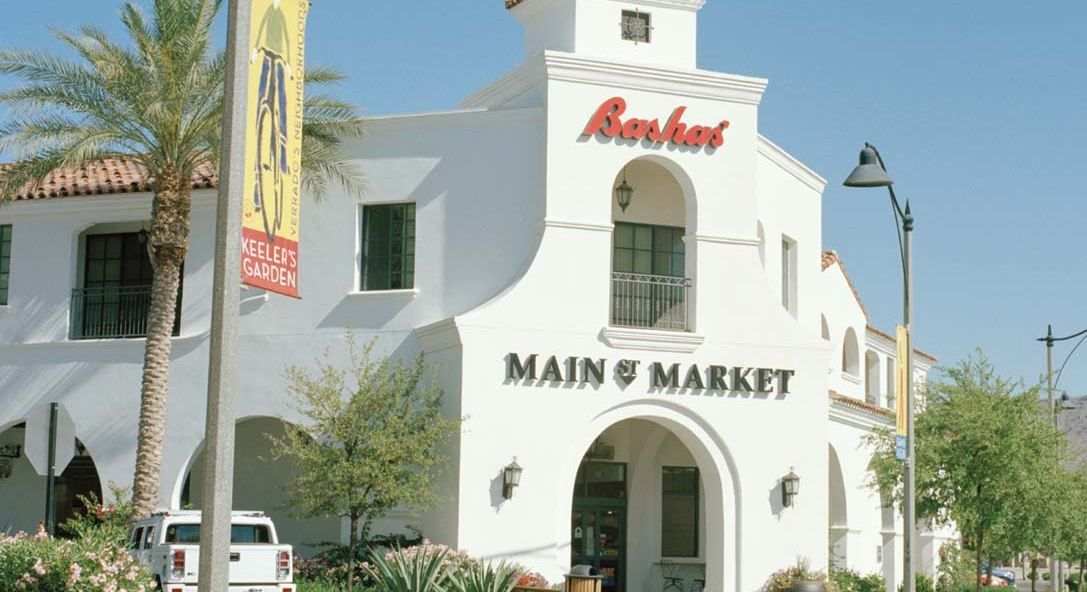 Bashas' was founded in 1932 by brothers Ike and Eddie Basha Sr., the sons of Lebanese immigrants who became general merchandise retailers after settling in Arizona in the early 1900s. A single store in the budding community of Goodyear grew into today's chain of more than 130 stores serving every county in the Grand Canyon State, as well as locations in Needles, Calif., and Crownpoint, N.M.
The Bashas' family of stores includes four distinct formats: Bashas', Bashas' Diné, AJ's Fine Foods and Food City.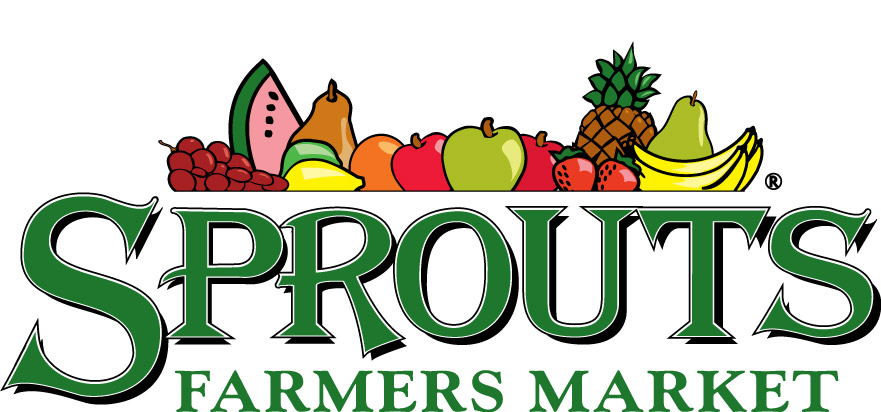 Sprouts Farmers Market
Phoenix
Shon Boney, Chairman
Doug Sanders, President/CEO
150 stores in eight states
The history of Sprouts goes back about 80 years to the various grocery ventures of the Boney family in Southern California. The second generation of Boney's stores were opened in 1969 by Stan, Steve and Scott Boney, who changed name to Henry's Marketplace in 1997 to honor their father. Henry's was sold to Wild Oats Markets in 1999; Stan Boney and his son Shon moved to Arizona and founded Sprouts Farmers Market in Chandler, Ariz., in 2002.
In 2007, Whole Foods purchased Wild Oats and sold the Henry's stores to Smart & Final Holdings Corp., which in turn was purchased by private equity firm Apollo Management. In 2011, Apollo bought a controlling interest in Sprouts, and Smart & Final sold Henry's to Sprouts, effectively reuniting two companies that had been founded by the same family years apart. In 2012, Sprouts acquired Sunflower Farmers Market's 35 stores, expanding the company's footprint to Nevada, Utah, New Mexico and Oklahoma and bolstered its presence in California, Arizona, Colorado and Texas.
The farmers market-style grocery stores feature an informal, wide-open store design and a strong emphasis on fresh, high-quality produce, and natural and organic products in every category.

Bristol Farms
Carson, Calif.
Kevin Davis, President/CEO
12 stores in Southern California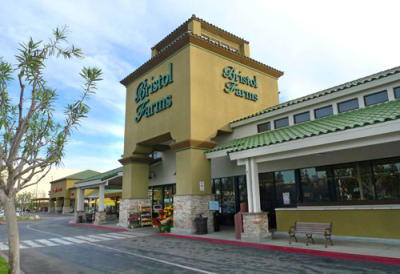 Bristol Farms opened its first location in Rolling Hills Estates, Calif., in 1982. Since then, the chain has expanded to 13 stores and been owned by Albertsons and Supervalu, with a few equity firms involved along the way. In October 2010, longtime senior management and Endeavour Capital purchased the company, returning Bristol Farms to independent status.
Bristol Farms' merchandising scheme favors natural, organic and gluten-free products fully integrated into the mix. In center store, the grocer is known for stocking hard-to-find items and imported foods; about 20 percent of the store's product offerings overlap with those of big chain stores. There's also a heavy emphasis on prepared foods, which include ample grab-and-go salads, hot deli items and heat-and-eat entrées and side dishes. In fact, Bristol Farms' prepared foods operation has grown into a full-fledged catering department, servicing weddings and special events.
Nugget Market
Woodland, Calif.
Eric Stille, President
9 stores in greater Sacramento
Father-and-son team William and Mack Stille open the first Nugget Market in Woodland, Calif., in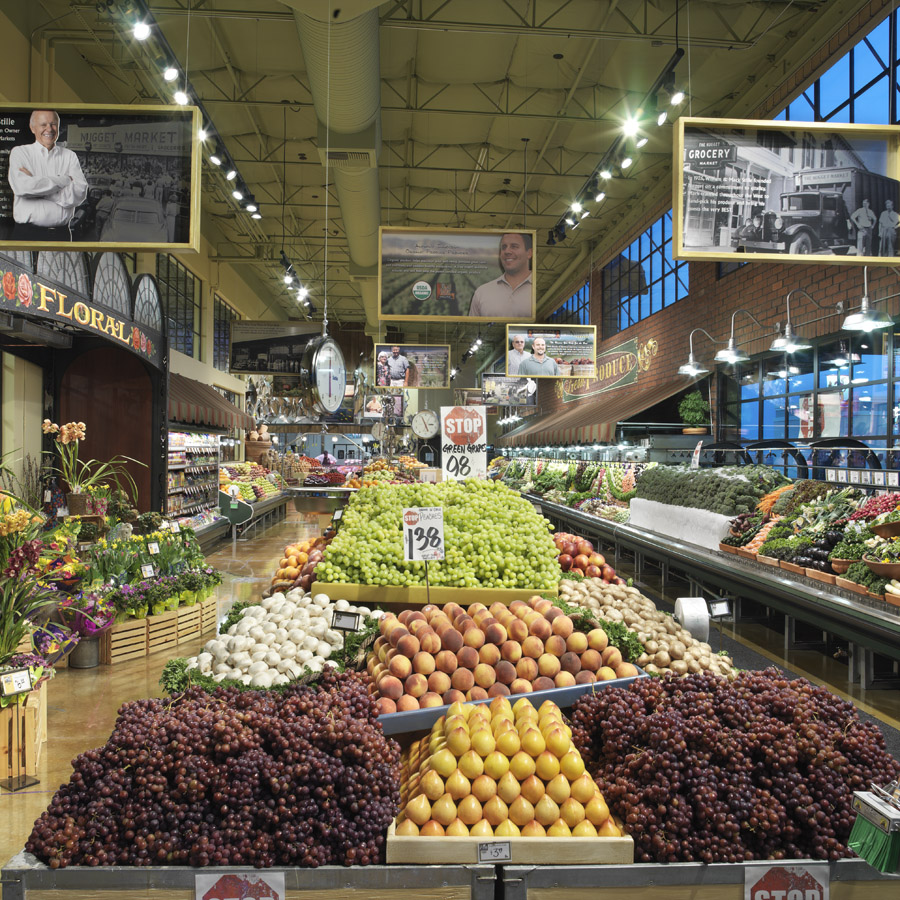 1926. They helped pioneer many new concepts in the grocery industry, including refrigerated produce cases, checkstands with power belts and a full in-store meat department. In the 1950s, Mack Stille's son, Gene, became CEO and president (he's now chairman of the board). Under his reign, Nugget established its "everyday low price" format.
Nugget became a chain in the 1980s when it opened a second location in Davis, then purchased two Alpha Beta stores in Sacramento. The Stilles also opened two Food 4 Less stores in Vallejo and Woodland, becoming the first independent grocers to operate both price-impact and conventional-format stores.
Since 2000, Nugget opened its first European marketplace-style stores in Vacaville and Davis, featuring expanded kitchens, European-style bakeries, in-house chefs and expanded wine selections. Further locations followed through 2008 to reach a current total of nine stores.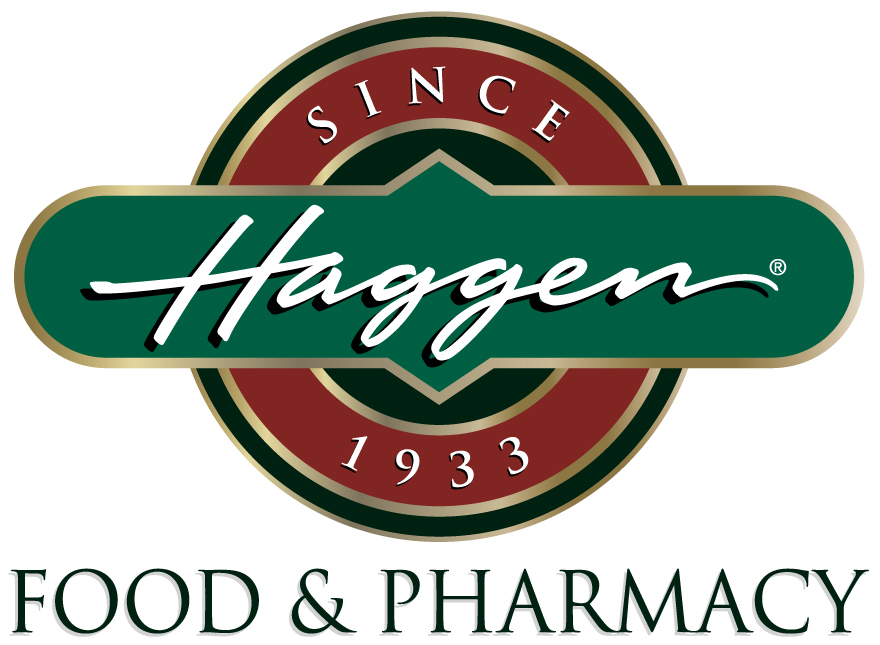 Haggen Inc.
Bellingham, Wash.
C.J. "Gabe" Gabriel, President/CEO
29 stores in Washington and Oregon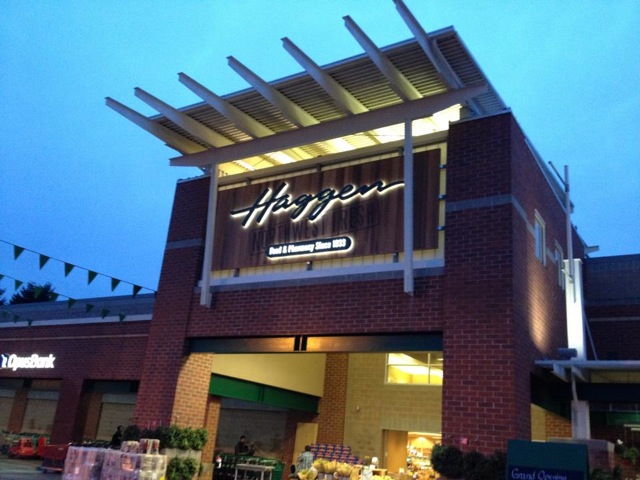 Founded in 1933 by Ben and Dorothy Haggen and Doug Clark, Haggen today enjoys the title of the Northwest's largest independent grocer. The company operates two formats: its trademark Haggen Food & Pharmacy and the lower-priced TOP Food & Drug; however, it's in the process of revamping its stores and converting them all to the Haggen name. The chain features scratch-prepared products developed from in-house recipes, and includes a wide array of departments and services in its stores, including pharmacies, floral, wine specialists and Market Street Cafes with dining areas. Haggen was the first grocery store to feature an FTD floral department, and also the first to open an in-store Starbucks. In 2011 brothers and co-chairmen Don and Rick Haggen sold a controlling shareholder interest of the company to The Comvest Group. Sadly, Don Haggen died in summer 2011 after a sudden illness.

Nugget's Good Fortune
CA indy ranked among 100 Best Companies to Work For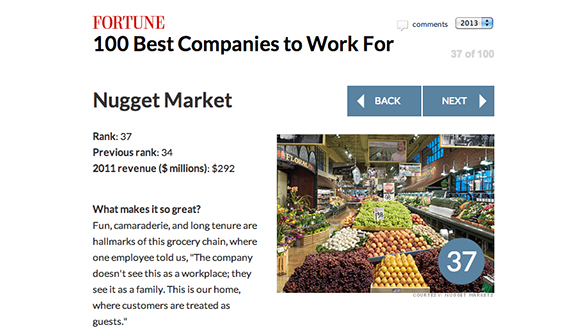 Fortune magazine's 100 Best Companies to Work For list is out, with just four grocers among its ranks, and for the eighth consecutive year, family-owned and -operated Nugget Market is one of them.
Woodland, Calif.-based Nugget, renowned for its devotion to its associates and communities, ranked No. 37 among the country's top 100 companies.
"What makes it [Nugget Markets] so great? Fun, camaraderie and long tenure are hallmarks of this grocery chain, where one employee told us, 'The company doesn't see this as a workplace; they see it as a family. This is our home, where customers are treated as guests,'" Fortune wrote.
"Without a doubt, our incredibly talented, passionate team of associates shape our ever evolving culture and work environment," noted Eric Stille, Nugget's president/CEO. "Creating an environment of trust and mutual respect is key to the development of our culture, and I thank every leader and associate within the company for their dedication and commitment to making [us] the company that we are today."
Coming in at No. 5, just one rung down from its 2012 ranking, is New York-based Wegmans Food Markets, Texas-based Whole Foods Market ranked 71th and Publix Super Markets came in at 77th.
To choose its 100 Best Companies to Work For, Fortune teams with the Great Place to Work Institute to conduct an extensive employee survey. The list appeared in the magazine's Feb. 4 issue.