Weis Streamlines Supply Chain With New Grocery Technology
Get great content like this right in your inbox.
Subscribe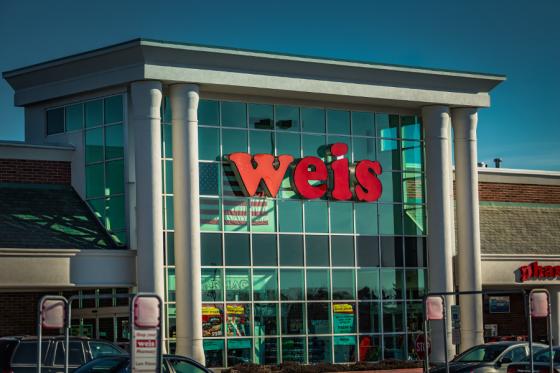 Mid-Atlantic grocer Weis Markets is adopting new grocery technology to streamline its supply chain operations while reducing costs and improving inventory management.
Weis chose ReposiTrak, from the Salt Lake City-based Park City Group, for its scan-based trading solution, complementing the technology with analytical (ScoreTracker) and ordering (store-level ordering/store-level reporting) applications that enable the retailer to stock less, be more efficient and sell more, while enjoying all of the working capital benefits of scan-based trading.
Scan-based trading helps buyers and sellers better understand and act on consumer demand by having suppliers retain product ownership until the point of retail sale.
"ReposiTrak has the largest network of scan-based trading suppliers in the industry, which improves our overall efficiency and helps position us to meet our needs for future growth," said Donna Banks-Ficcio, VP of center store sales and merchandising at Weis Markets. "To remain competitive in our market, we realize there's a significant opportunity for us to leverage their programs and solutions to drive profitable sales, improve inventory management and substantially enhance our supply chain performance."
The ReposiTrak Speed Retail Platform is intended to drive growth and support all supply-and-demand chain activities for retailers and their trading partners, consisting of three product families: Compliance & Risk Management, Supply Chain Solutions, and MarketPlace Sourcing and B2B Commerce. Delivered via one technology platform, all of the applications are mutually reinforcing and work synergistically to create value and positive impact across the entire enterprise.
Based in Sunbury, Pa., Weis Markets just opened its 206th store, in Randolph, N.J.; the grocer operates locations in Pennsylvania, Maryland, New York, New Jersey, West Virginia, Virginia and Delaware. The company is No. 27 on Progressive Grocer's 2018 Super 50 list of the top grocers in the United States.