Wegmans Gets a Good Shock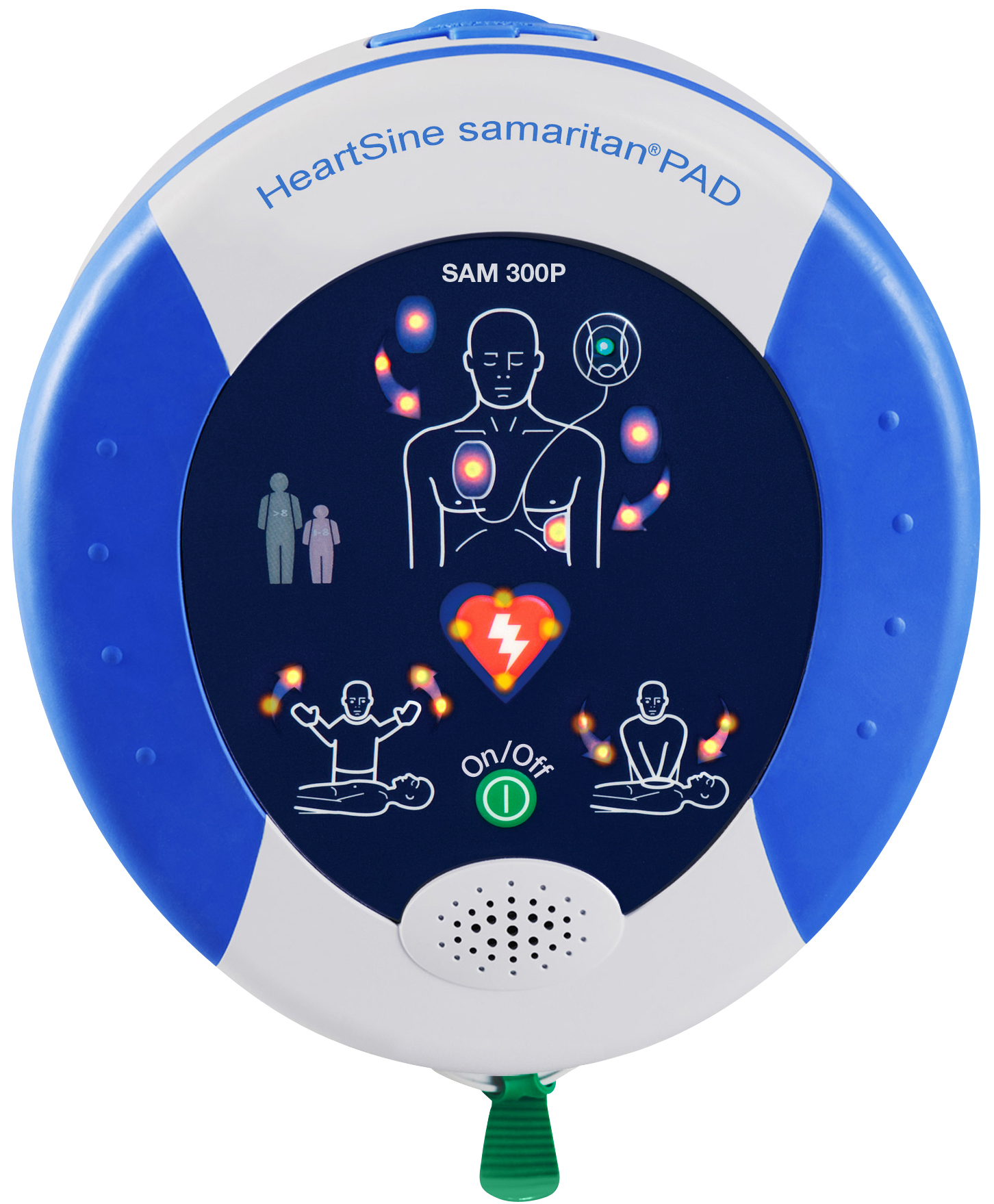 Wegmans Food Markets, Inc. has selected the HeartSine Automated External Defibrillator (AED) exclusively for its facilities. By the end of 2011, the HeartSine samaritan PAD 300P Public Access Defibrillator (left) will be available in all 79 Wegmans stores in case an employee or customer goes into sudden cardiac arrest (SCA).
Designed for use on children and adults, the device features simple two-button operation and voice/visual prompts with clear instructions to guide rescuers through every step, including pad application, shock delivery and CPR.
As part of the deployment of the AEDs, a comprehensive evaluation of each Wegmans store will be carried out, including the parking lots, to help ensure that a defibrillator is easily accessible in an emergency. When sudden cardiac arrest occurs, the American Heart Association recommends that defibrillation treatment begin within three minutes.
"The criteria that companies look for when selecting a viable AED program include a comprehensive training solution, exceptional lifesaving technology, best-in-class reliability, product durability and ease of use for their employees," noted Marc Lawrence, SVP of Newtown, Pa.-based HeartSine Technologies Inc. "The HeartSine samaritan PAD exceeds these criteria with the highest clinical standards backed by years of research and innovation. Our superior technology, 10-year warranty and 4-year Pad Pak life provide our clients with the power to save a life, at the lowest overall cost of ownership."
"Our nationally standardized training program follows American Heart Association guidelines," said MaryBeth Barber of Victor, N.Y.-based Shock for Life, a channel partner of HeartSine products and an American Heart Association-authorized training center, which is overseeing the Wegmans installation and employee training. "For the Wegmans implementation, we'll be conducting hands-on CPR/AED training in all of their stores, teaching employees how to recognize and care for breathing and cardiac emergencies, and how to use the HeartSine defibrillator for treatment."