06/01/2018
Sponsored Content
Weathering the Storm: Frozen Food Protection from Power Failures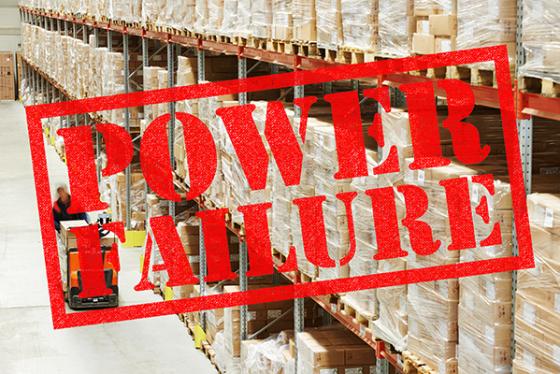 Summer is finally here, and along with the barbeques, ice cream, and days at the beach, comes hurricane season. 2017 saw some extremely destructive hurricanes wreak havoc on the Caribbean and coastal states, and 2018 is predicted to be even more destructive. A hurricane can knock out the electrical grid for days or weeks – or even months in the case of Puerto Rico – and this has huge implications for the food supply chain.
Millions of dollars of food stored in cold storage facilities are at risk of spoilage without the energy to power these systems. In the wake of a hurricane, when many find themselves homeless and reliant on emergency services for food and shelter, this loss of food is all the more devastating. It is imperative to build resilient food systems that can assure our food supply in the face of equipment failures or power outages from natural disasters (or other causes) – and developing the resiliency of cold storage facilities is a vital part of that planning.
Building resilience is not just to prepare for hurricanes – as temperatures rise energy demand follows with households and businesses cranking up their air conditioning and refrigeration. This puts a huge strain on the electrical grid that can lead to power disruptions and in extreme cases rolling blackouts, which are inconvenient for most but are a true threat for a grocery store's walk-in freezers and distribution centers. At best, the minor fluctuations in temperature lead to micro-thawing and crystallization of frozen food, which diminishes food quality. At worst, millions of dollars worth of food can spoil and go to waste.
For a resilient cold chain, Viking Cold Solutions' Thermal Energy Storage (TES) system is an integral part of maintaining stable temperatures, even during power disruptions. The TES systems use proprietary phase change material (PCM) to act as a heat sink to maintain stable temperatures when refrigeration equipment is not running. As the PCM begins its phase change it becomes 300 times more heat absorbent than the food and captures up to 85 percent of all heat infiltration in the freezer. Plus, during a power outage with TES installed, stable freezer temperatures are held three times longer. TES is essentially insurance against frozen food loss.
Viking Cold Solutions got its start in Puerto Rico, and we were devastated to see the destruction that Hurricanes Maria and Irma inflicted on the island. We were also proud to have played a small role in the disaster recovery efforts after the hurricanes. In the immediate aftermath of the hurricanes many cold storage facilities were without power or a reliable source of fuel for their backup generators. Viking Cold's TES system helped our clients in Puerto Rico maintain their frozen food inventory during prolonged power outages by extending the time they sustained stable temperatures and delaying their need for immediate back-up generators.
Puerto Rico lost more than 3.4 billion hours of electricity since Hurricane Maria last September – the worst blackout in U.S. history. TES played an important role in maintaining part of the island's food supply during those down hours. While power has been restored to 98 percent of the island, Puerto Ricans pay almost three times more for electricity than the U.S. mainland. And while the island's electrical grid slowly recovers, Viking Cold will continue to play a key role in keeping energy expenses down for cold storage facilities. Viking Cold's TES technology helps reduce energy costs by reducing overall energy consumption and in time-of-use markets by also shifting demand from high-priced peak period hours to off-peak hours.
Stronger and more frequent hurricanes are a reality, and grocery stores and distribution centers need to consider their strategies to cope with these natural disasters as well as other causes of power loss or equipment failure. A resilient cold storage system with Viking Cold's TES technology can help the food supply chain confidently weather storms and their aftermath.