Walmart Rolls Out Fresh Produce Guarantee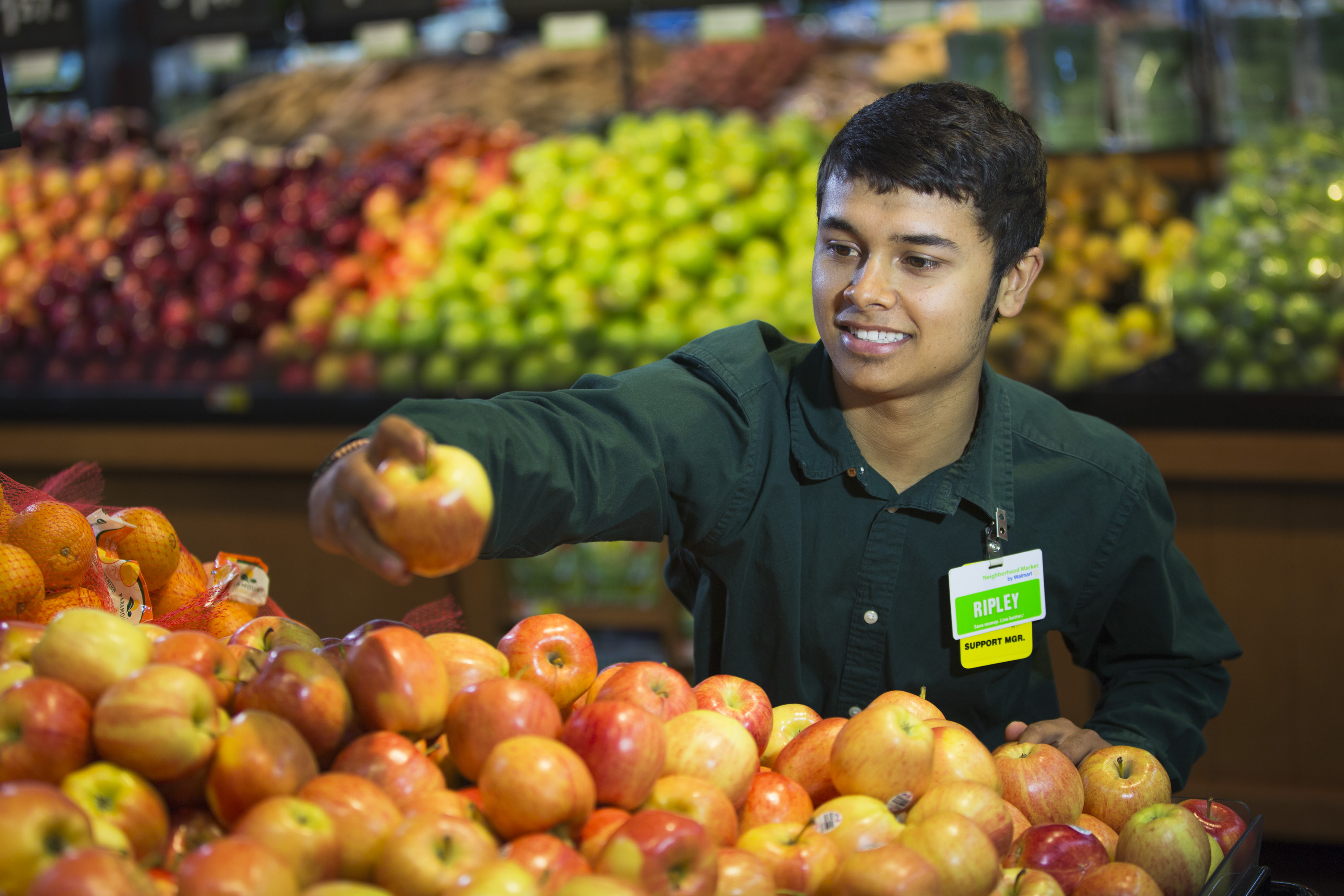 To reinforce the message of quality and freshness in its produce offerings to customers, Wal-Mart Stores Inc. has introduced a 100 percent money-back guarantee, and is making changes across its produce sourcing, training and operations. Under the guarantee, if shoppers aren't totally satisfied with Walmart's produce, they can bring back their receipts for a full refund without having to return the items -- no questions asked.
"We're listening to our customers and delivering on our promise to offer great produce at the most affordable price," noted Jack Sinclair, EVP of the food business for Walmart U.S. in Bentonville, Ark. "We are so sure our customers will be pleased with the fruits and vegetables they buy in our stores, they can receive a full refund if they aren't completely happy."
The company's initiative also includes delivering produce from farms to store shelves faster by purchasing fruits and vegetables directly from growers and leveraging Walmart's produce experts, distribution centers and trucking systems; carrying independent weekly checks in its more than 3,400 Supercenters, Neighborhood Markets and Express Stores that carry produce; and launching Fresh Produce Schools and other expanded training programs to 70,000 associates.
To boost produce quality and freshness, Walmart has tapped produce experts to work directly with farmers in the key growing regions where the company has produce-buying offices. Under the program, the company works closely with local U.S. growers to meet its commitment to double Walmart's sales of locally grown produce by December 2015.
Despite this change, Sinclair affirmed at a press conference that local wholesalers from all 50 states would still play an important role in Walmart's produce sourcing.
The company's produce offices, together with its advanced supply chain and efficient trucking network, have allowed the retailer to decrease the days necessary to transport produce from growers to individual stores, resulting in fresher product for consumers.
Independent teams will visit stores each week to ensure only the freshest fruits and vegetables are on sale. Results are reported to every level of store management. Through the initiative, Walmart will benchmark itself and its competitors week over week.
The new produce training program features a produce school at which store managers, market managers and produce department managers from every U.S. Walmart location learn more about handling fruits and vegetables. Associates also receive quality guides that clearly illustrate how to identify top produce.
"Empowering our associates with the tools to guarantee our produce quality is a critical component to our 100 percent money-back guarantee," added Sinclair. "These efforts, combined with the weekly produce checks and operational changes, will ensure our customers bring home the freshest fruits and vegetables."
As part of its healthier foods commitment, Walmart has saved customers more than $2.3 billion over the past two years on its produce sold across the country.
More than 245 million customers and members visit Walmart's more than 10,800 stores under 69 banners in 27 countries, and e-commerce websites in 10 countries.