Walmart Outlining Gains at Annual Investors Meeting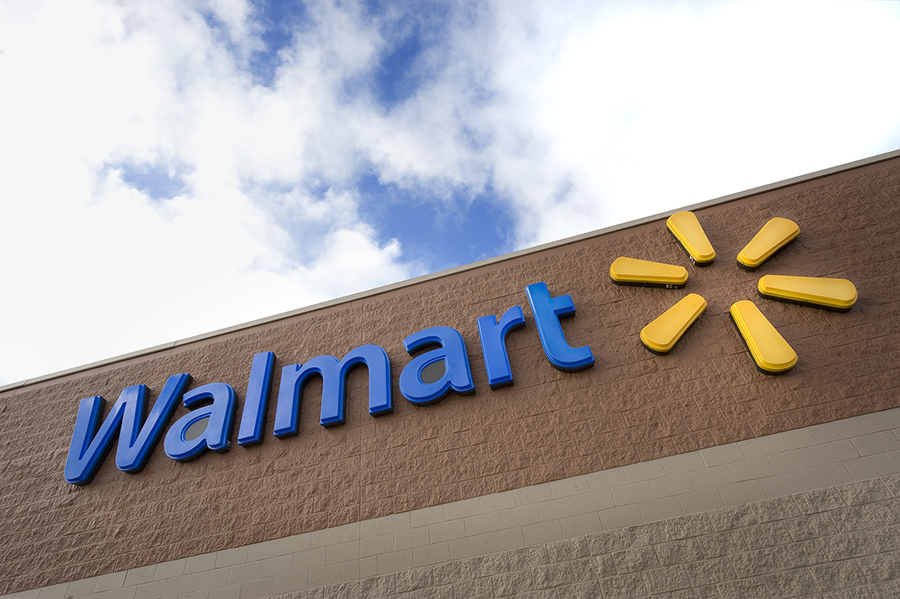 Wal-Mart Stores Inc. is holding its annual meeting for the investment community on Oct. 10, at which the mega-retailer will detail the progress it has made in its strategic initiatives to leverage its unique assets and succeed with customers and shareholders through innovation, greater convenience and speed. The company is also revealing select guidance for the upcoming fiscal year.
"We have good momentum in the business, we're executing our strategy and moving with speed to win with the customer, who is more connected than ever and embracing tools that will save them both time and money," said Walmart President and CEO McMillon. "We're combining the accessibility of our stores with ecommerce to provide new and exciting ways for customers to shop. I'm proud of the team we have in place, the work we have underway and how we are positioned for success in the future."
During the meeting, McMillon will highlight Walmart U.S.' accomplishments over the past year, among them traffic and comp-sales rises, solid ecommerce growth and greater online assortment, two-day free shipping with no membership fee, and 1,000-plus online grocery pickup locations. He will also draw attention to such international innovations as one-hour delivery from stores in China, sustainability commitments; service to communities, particularly in the wake of disasters; and investments in associates that are enabling them to drive results and serve customers better.
"We're proud of the progress we're making," added McMillon. "We're equipping our associates with training and technology so they will continue to innovate in our stores, clubs and through ecommerce to find ways to deliver an enjoyable shopping experience for our customers that is easy, fast, friendly and fun."
Financial Outlook
"We feel good about where we are as a company," noted Walmart CFO Brett Biggs, who will present the company's financial projections at the meeting. "Our plans are designed to win with both customers and shareholders as we operate within our financial framework. Our financial position is strong, which allows us to invest in the business while returning significant cash to shareholders."
The company has reiterated its fiscal year 2018 GAAP EPS guidance of $4.18 to $4.28, or adjusted EPS guidance of $4.30 to $4.40. For fiscal year 2019, Walmart expects EPS to rise about 5 percent compared with fiscal year 2018 adjusted EPS. The mega-retailer has additionally launched a $20 billion share repurchase program to replace its existing authorization and expects to employ the new authorization over an approximately two-year period.
Additionally, according to Walmart, its consolidated net sales are expected to grow at or above 3 percent, driven by comps and ecommerce growth, assuming currency exchange rates remain at current levels. The company also anticipates Walmart U.S. ecommerce sales growth of about 40 percent, that it will add 1,000 online grocery locations in Walmart U.S., that it will leverage expenses, and that its effective tax rate will be about 32.5 percent.
As for capital expenditures, Walmart expects to invest about $11 billion for fiscal years 2018 and 2019, and Walmart U.S. will continue to prioritize store remodels and digital experiences over new stores, with the company's ecommerce investments including improved supply chain capabilities. As well as new stores Walmart International will invest more in fulfillment capabilities.
The company anticipates worldwide unit growth of about 280, including new, expanded and relocated units, for each of the fiscal years 2018 and 2019. Walmart U.S. intends to open fewer than 15 Supercenters and fewer than 10 Neighborhood Markets in fiscal year 2019, while Walmart International expects to open around 255 new stores, focusing on such key markets as Mexico and China.
Bentonville, Ark.-based Walmart operates 11,600 stores under 59 banners in 28 countries, and ecommerce websites in 11 countries.