07/11/2018
Walmart Offers New Back-to-School Tools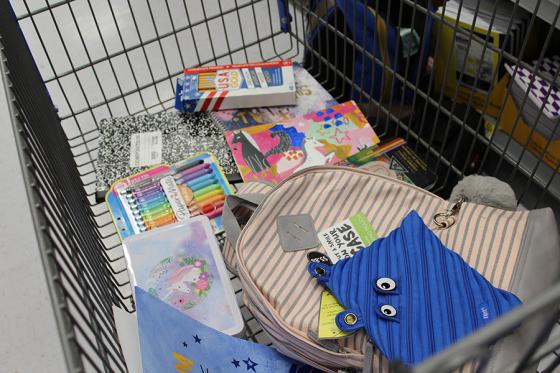 Walmart Inc. has rolled out new ways for busy consumers to shop for the upcoming school year more quickly and easily, along with an expanded, on-trend product selection at value prices.
"Walmart has always been known for our low prices, but giving parents time back is also valuable currency when they're deciding where to shop for all their back-to-school needs," noted Scott Bayles, the mega-retailer's "dean of back-to-class." "With more convenient ways to shop than ever before, thousands of in-store events, and some really cool, new items at unbelievable prices, Walmart has everything customers need to start the school year off with confidence, style and ease."
Walmart's latest back-to-school offerings include:
A Suite of Apps and Online Tools for Parents, Teachers and Students: 

In 2017, Walmart integrated the TeacherLists resource into the online School Supplies List that enables parents to find and shop for their child's specific classroom supply list on Walmart.com. Now this year, the company is expanding that capability to the Walmart app, which parents can use to search and shop for their child's actual list, and then to locate the store aisle where the item can be found. Also new this year, customers will have the option to choose the products and brands from the school supplies list.

Expanded Online Grocery Pickup, Delivery

: Walmart has made Online Grocery Pickup available in twice as many stores as last year and doubled the selection of back-to-school and -college products available during the season. Also, for the first time, back-to-class items can be delivered directly to homes in dozens of markets, among them Atlanta, Denver and Houston, using the the company's grocery technology. Further, the vast majority of back-to-class items are available with free two-day shipping on orders of more $35, without a membership fee.

Bigger Assortment

: Glow-in-the-dark and colored glue, paper from certified sustainable sources, FriXion Erasable pens, Rocketbook notebooks, emoji pencil cases, and unicorn notebooks are just some of the many trendy new products on Walmart shelves, with about 25 percent of the company's school supply assortment new this year.

Low Prices: 

Walmart is offering 400-plus back-to-school items for under $3, and hundreds more for less than $5. The chain's stores will also observe Tax Free Holidays and waive sales tax on some items in participating states so customers can experience even more savings.
Additionally, ahead of the first day of school, the company will hold its quarterly Walmart Wellness Days event on July 21, allowing parents and students access to low-cost immunizations, vision screenings in select locations, and the opportunity to speak with a pharmacist.
No. 1 on Progressive Grocer's Super 50 list of top grocers, Bentonville, Ark.-based Walmart operates more than 11,700 stores under 65 banners in 28 countries and ecommerce websites.