Walmart Foundation Gives $85K to North Texas Food Bank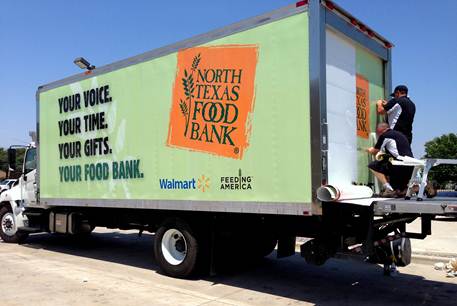 The Walmart Foundation has awarded an $85,000 grant to the North Texas Food Bank (NTFB) to help fund the organization's Retail Store Donation program. The grant will specifically go to operate and maintain a 24-foot refrigerated NTFB truck that will pick up perishable frozen food items from local Walmart stores in the Dallas-Fort Worth area and deliver them to the food bank's distribution center.
"This program is key in helping us manage the cost of purchasing expensive, high-protein foods, provide nutritious items to our partner agencies and families in need, and reduce waste in the local food system," said Jan Pruitt, president and CEO of Dallas-based NTFB, which launched the program in 2008 to make use of perishable products that would otherwise be discarded by local retailers.
The program is an important source of donated food, especially meats, which are frozen by their "use-by" dates at more than 160 local grocery stores and picked up on a weekly basis by refrigerated food bank trucks.
Having expanded from 365,500 pounds of food in 2008 to 8.3 million pounds in 2012, the Retail Store Donation program now provides more than 8.7 million pounds of perishable foods annually.
"Through this grant, we are pleased to provide greater food access to needy families in the Dallas area," added Dacona Smith, a regional VP at Bentonville, Ark.-based Walmart.
Founded in 1982, NTFB is a member of Feeding America.