03/22/2018
Walmart Expanding Pickup Towers, Click-and-Collect, FedEx Offices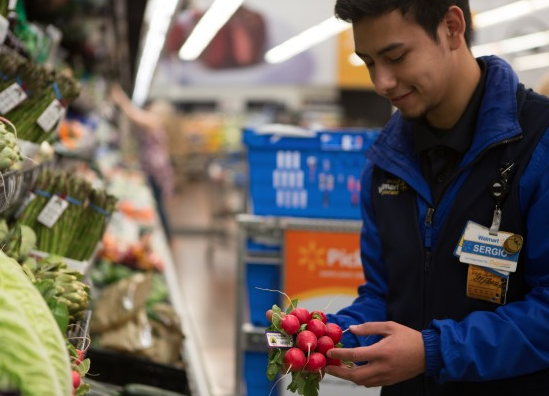 On the heels of disappointing fourth quarter ecommerce sales, Walmart has revealed several updates related to the business.
In terms of fulfillment speed and flexibility, EVP of Central Operations for Walmart U.S. Mark Ibbotson noted during a presentation this week at ShopTalk in Las Vegas that the Bentonville, Ark.-based retailer is rolling out its in-store Pickup Towers for online orders to as many as 650 stores by the end of the year. Whenever possible, the kiosks will be positioned near checkout.
Initial deployments had positive results, with net promoter scores improving greatly for stores with the towers. "We actually found people placing orders just to use it," Nobotson said.
Meanwhile, Walmart is tweaking its approach to another innovative fulfillment capability: the completely automated dispensing system the retailer tested for online orders in Oklahoma. Read about the initiative and more from Progressive Grocer sister brand Shopper Marketing.