11/01/2018
Walmart Encourages Associates to Perform Tasks with Their Smartphones for Better Efficiency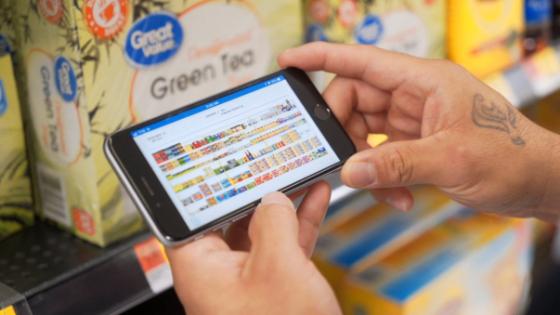 Walmart continues its push to empower its employees through technology, now encouraging store associates to accomplish everyday tasks on the job with their smartphones instead of store-supplied devices, with the intent of improving efficiency via familiarity.
On its blog, the Bentonville, Ark.-based mega-retailer announced its Bring Your Own Device (BYOD) program, which it just rolled out to "give associates another option to stay connected – this time from the familiar turf of their own smartphones." Participating associates have the option to download Walmart's app suite directly to their personal devices and, in return, receive a discount on their phone bills. Associates wishing to connect their devices through the program can continue using store-supplied handheld devices – tens of thousands of which will be added in the coming months.
"We know technology is helping our associates be more productive and deliver for our customers in new ways," said Brock McKeel, senior director of digital operations, on the retailer's blog. "BYOD is just another option our people will have to access the custom apps that help associates perform their jobs."
The suite of custom apps also is broader than before, including such additions as the PlanIT app – a hub for announcements intended for associates that come directly from the headquarters.
To curb privacy concerns, Walmart claims it is being "very specific" about what it can and can't see on phones. While battery level, device make and model, operating system version, corporate e-mail and data, storage usage, carrier, phone number and country can be seen, personal e-mail and data, photos and videos, voicemails of any kind, text messages, web activity, the list of installed apps and location cannot.
"BYOD basically works just like our store devices – I can pop it open when a customer needs help, look up items and find where they are in the store," Spencer Schmidt is a sales floor associate at a supercenter in Fort Smith, Ark. "But with my phone, the apps are always on me. As soon as I clock in, I can see what notes have been assigned to me and start working on them right away."
Walmart operates more than 11,200 stores under 55 banners in 27 countries. The Bentonville, Ark.-based company is No. 1 on Progressive Grocer's list of the top grocers in the United States.