Walmart, Chicken of the Sea Settle Antitrust Suit
Get great content like this right in your inbox.
Subscribe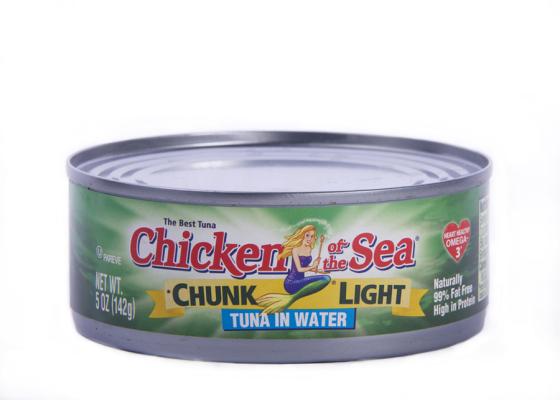 Walmart Inc. and seafood provider Tri-Union Seafoods LLC, which does business as Chicken of the Sea Chicken of the Sea International, have reached an agreement resolving antitrust claims brought by the retailer in relation to a price-fixing scheme affecting canned tuna, of which Bentonville, Ark.-based Walmart is the largest U.S. retailer.
Under the terms of the multi-pronged agreement, Chicken of the Sea will pay a cash settlement and the two companies will take part in a series of joint programs and new product promotions in Walmart stores, including the launch of new products across the chain.
A Walmart spokesman quoted in the Pittsburgh Post-Gazette declined to discuss the settlement's terms, saying only that the mega-retailer is "pleased to have settled the matter."
"The canned tuna industry has been and remains a low-margin business, which is particularly challenging for a player of Chicken of the Sea International's size," noted Christianna Reed, VP and general counsel, legal and risk management at the El Segundo, Calif.-based company. "The settlement reflects Chicken of the Sea International's status as the first tuna producer to engage the U.S. Department of Justice as a whistleblower in this case. This resolution is a significant achievement for Chicken of the Sea International and the newly appointed leadership team. We look forward to reaching additional pragmatic solutions to resolve the ongoing litigation."
"Our partnerships with retailers are important to the success of our business," added Darren Parsons, Chicken of the Sea's VP, retail sales and business development. "The agreement we reached with Walmart highlights our commitment to achieving successful outcomes with our retail partners. We are confident that with Walmart, we will offer our shared customers the healthy, sustainably sourced seafood products they expect from us. We are also excited about a number of consumer-driven innovations in the pipeline that we will bring to market across all of our retailers."
The settlement comes on the heels of the indictment of Christopher Lischewski, president and CEO of rival packaged seafood supplier Bumble Bee Foods LLC, for his role in an alleged conspiracy to fix prices of shelf-stable seafood sold in the United States. Two other tuna company executives from Bumble Bee, as well as the company itself, have already pleaded guilty, as has a former StarKist executive.
Walmart filed suit in 2016 against the so-called "big three" tuna providers; other retailers that sued the companies included Wegmans Food Markets, The Kroger Co., Albertsons Cos., Hy-Vee, Publix Super Markets and Meijer.
Concurrently, the U.S. Department of Justice is continuing to look into the price-fixing allegations as part of a criminal antitrust investigation.