Walgreens to Headline Multicultural Retail Summit
Get great content like this right in your inbox.
Subscribe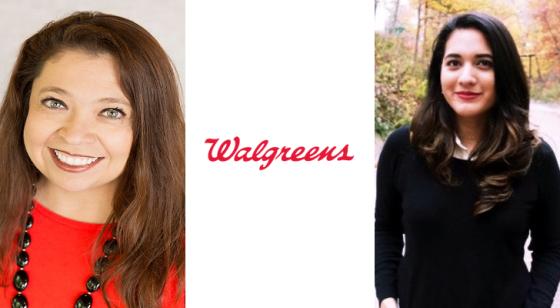 Multicultural marketing experts from Deerfield, Ill.-based drug store chain Walgreens, one of the world's largest retailers, will headline a stellar lineup of speakers at this year's Multicultural Retail 360 Summit, Sept. 26, in Rosemont, Ill.
Martha Garnica, multicultural marketing manager, and Monica Merel, multicultural marketer for the more than 8,000-store pharmacy chain, will discuss how Walgreens is adapting to the incredible growth of the U.S. Hispanic population. They show how they elevated their brand through an equity campaign to multicultural consumers.
In addition to Walgreens, marketing experts from Nielsen, Albertsons and several noted consultancies and research firms will present trends, case studies and strategies for meeting the needs of Hispanics, African-Americans, Asian-Americans, bi-culturals, Millennials, Gen Zers and other growing demographic groups that are changing the U.S. consumer market.
For the first time, Multicultural Retail 360 is being conducted in conjunction with the Path to Purchase Expo (P2PX), also taking place in Rosemont, from Sept. 26-28. P2PX is the world's largest gathering of brand manufacturers, retailers, agency professionals and solution providers for marketing to shoppers.
Registration to the Multicultural Retail 360 Summit also includes a complimentary pass for the P2PX trade show floor. Also, for a limited time, Multicultural Retail 360 is offering a $100 discount on all registrations. To take advantage of this special offer, just go to www.multiculturalretail360.com/summit and type in the promo code MR100 when prompted for the $100 registration discount.
The theme for the 13th annual Multicultural Retail 360 Summit is "Remaining Relevant to the New Mainstream Consumer" – a topic that several of the speakers will address.
The agenda has been shaped by our Multicultural Retail 360 Retailer Advisory Board. Consisting of representatives from the nation's leading retail companies, including Kroger, Walgreens, 7-Eleven, Albertsons/Jewel-Osco and Macy's, the Multicultural Retail 360 Retailer Advisory Board provides guidance to ensure the conference content remains true to retailers' information needs. Other Retailer Advisory Board members are Best Buy, BP/ampm, Brookshire's, Chevron, ExxonMobil, Maverik, and Milagros de Mexico. Co-chairs of this year's conference are Angel Colon of Kroger and Rona Fourte of Walgreens.
For more information about the 2017 Multicultural Retail 360 Summit, please contact Katie Brennan, at 201-855-7609, or via email at [email protected]