Wakefern, AWG Among Top-Producing Co-ops
Get great content like this right in your inbox.
Subscribe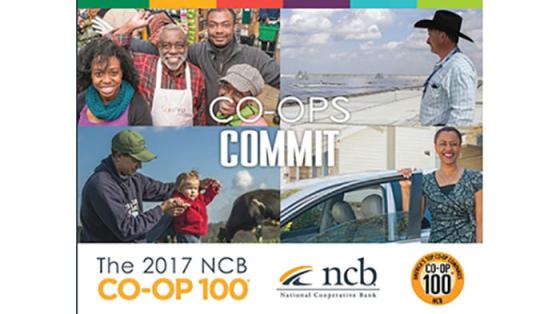 National Cooperative Bank's annual "NCB Co-op 100," a report listing the nation's top 100 revenue-earning cooperative businesses, which in 2016 posted combined revenue of about $208 billion, has included Wakefern Food Corp. and Associated Wholesale Grocers (AWG) among its ranks.
"The economic impact of cooperatives is critical to our economy," said Charles E. Snyder, president and CEO of Arlington, Va.-based National Cooperative Bank. "Cooperatives can be seen in just about every industry across America, including local food, finance, housing and energy. Whether it's bringing fresh local food through a food co-op or affordable homeownership through a housing cooperative, cooperatives help strengthen communities."
Keasbey, N.J.-based Wakefern, whose members operate stores in the Northeast mainly under the ShopRite banner, reported $12.8 billion in revenue, earning fourth place in this year's ranking, while Kansas City, Kan.-based AWG, which posted $9.2 billion in revenue, came in fifth.
Other grocery industry businesses to make the list were Unified Grocers Inc. (No. 10); Associated Food Stores (No. 19); Affiliated Foods (No. 29); URM Stores (No. 46); Associated Grocers of Florida Inc. (No. 75); Piggly Wiggly Alabama (No. 77); Associated Grocers Inc. (No. 81);
Grocery's revenue came to $33.6 billion in 2016, representing 16 percent of cooperatives' total revenue, second only to agriculture, at $116 billion (56 percent), the report found.
The "NCB Co-op 100" (see attached file) is released annually in October during National Co-op Month, for which this year's theme is "Cooperatives Commit." As well as ranking the top 100 cooperatives by revenue, the report spotlights the various ways that co-ops commit to members, sustainability, education and the community.