Voice-Ordering Products, Including Groceries, to Surge Through 2022
Get great content like this right in your inbox.
Subscribe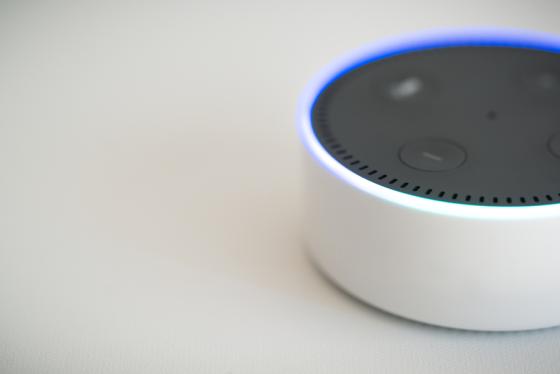 Voice shopping is expected to rocket to $40 billion in 2022, from $2 billion today, and at the moment, groceries make up the most commonly shopped category, new research from global firm OC&C Strategy Consultants reveals.
The new research shows that currently, 20 percent of consumers who use voice-ordering technology report ordering groceries through devices. Growth in the voice-ordering sector will be driven by a surge in the number of homes using smart speakers, rising to 55 percent in 2022, from 13 percent today.
Meanwhile, Amazon is poised to dominate the new channel with the largest market share, currently more than twice that of its nearest competitor. For its part, Apple has fallen behind: Even though its HomePod has just hit the market, its Siri voice assistant lacks the artificial-intelligence capabilities that Google has.
At the moment, Amazon's Echo devices have a 10 percent penetration in U.S. homes. Trailing are Google's Home devices, at 4 percent, and Microsoft's Cortana, at 2 percent.
Building trust has a direct correlation with overall ratings. Only 39 percent of consumers trust in the "personalized" product selection of smart speakers, and only 44 percent believe that they offer the best value selection of products.
To continue driving grocery purchases, food retailers must develop "skills" – or connected applications – that integrate into current voice offers. Currently, there are only 39 such apps within the voice-shopping category.
To drive additional spending and higher price points, grocers could provide inspiration in the form of new recipes, for example, going beyond simply providing service for ordering products. Other tips grocers should keep in mind are keeping things simple, knowing their platforms, and more.
According to Coye Nokes, partner with OC&C: "In order to properly position themselves, retailers must ask themselves key questions such as: What objectives am I trying to meet? How should I tailor my voice proposition to meet those objectives? Which AI system is best suited to enabling those objectives? How can I build consumer trust in my product recommendations? How can I make the order economics work?"