Turkey Hill Fans Have a Giant Cow -- In Colors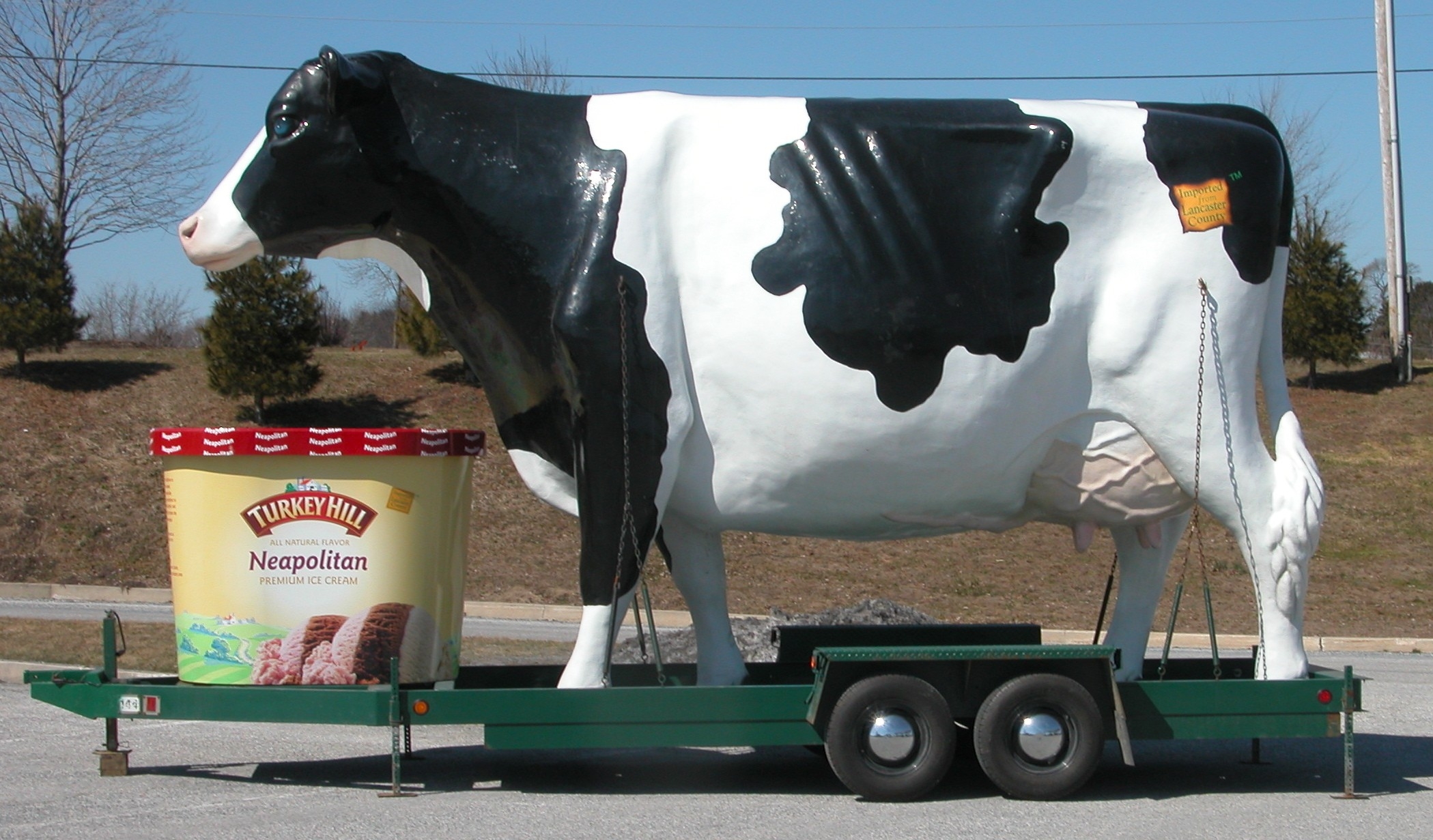 Turkey Hill Dairy is letting consumers design new looks for the company's biggest and perhaps best-known representatives: the famous 13-foot-tall traveling Giant Cows. Since 1967, the black-and-white Holsteins have appeared at state fairs, grand openings and parties, offering free samples of Turkey Hill ice cream and iced tea.
"For a lot of folks, our Giant Cows are the first face of Turkey Hill Dairy they see, so they have to look their best," noted Quintin Frey, president of Lancaster County, Pa.-based Turkey Hill. "What better way to select a design that best represents the dairy than by asking our loyal fans?"
A blank cow coloring page at turkeyhill.com/giantcowmakeover aids contestants in their designs, which can be sent either through the website or by mail. Fifty entrants in the Giant Cow Makeover Contest will be randomly picked to receive a free container of Turkey Hill Ice Cream. After the Jan. 31, 2011, deadline, the company will cull five of the best submissions and post them online, where a public vote will determine the winner, who will be named this February. Each of the five finalists will get a one-month supply of ice cream, a range of items from the manufacturer's online store, and free admission for themselves and three others to the new Turkey Hill Experience visitors attraction opening this spring in Lancaster County.
The winner will not only see his or her design gracing a Giant Cow, he or she will also receive a year's supply of ice cream, an ice cream party, a visit from the redesigned Giant Cow and a two-night stay in Lancaster County and visit to the Turkey Hill Experience.