Torch Passes at Sargento Foods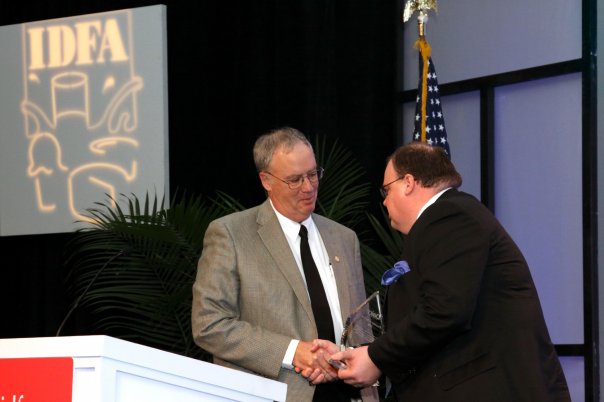 Lou Gentine -- chairman, CEO and longtime public face of value-added cheese leader Sargento Foods Inc. -- plans to retire as CEO at the end of the year, to be succeeded by his son, Louie Gentine, whose promotion has secured approval by the Plymouth, Wis.-based company's board of directors.
"I am confident and I believe our stakeholders – shareholders, customers, suppliers, communities and employees - are also confident, that Louie is well-prepared to take on these new responsibilities," the elder Gentine said. "His robust and varied experiences serving in multiple roles throughout his 13- year Sargento career, teamed with knowledge of and relationships within the industry have prepared him well to lead Sargento forward."
Lou Gentine is a second-generation family owner of Sargento. He has served as CEO since 1981 and chairman since 1996. During his tenure in these roles, sales have increased from $80 million to $1.2 billion; employment has increased from 300 to more than 1,600; and Sargento has become an established leader in the retail, foodservice and ingredient cheese industries.
Louie Gentine is a third-generation owner of the company and has served as president and chief customer officer for the past four years. He has worked at Sargento in many capacities – from washing trucks in high school to working on the production lines, in accounts receivable and in retail sales during college. Following family succession rules, Louie worked outside the company as a commercial lender for three years following his graduation from the University of Notre Dame with a BBA in Finance. He completed his MBA at Loyola and returned to Sargento, gaining additional experience with management roles in production, procurement and marketing, and was president of the company's consumer products division from 2006 until 2009.
"I have always been proud to be third-generation owner and today I am excited and ready to represent our family and lead the company as CEO," Louie Gentine said. "I look forward to working with all of the Sargento employees to continue to drive our company forward."
Celebrating its 60th anniversary, Sargento is a national marketer of natural shredded, sliced and snack cheeses, battered and breaded appetizers, sauces and other culinary solutions.
IN THE PHOTO: Lou Gentine (left) accepts the Dairy Foods 2009 Processor of the Year Award on behalf of Sargento Foods from PG Editor-in-Chief Jim Dudlicek, who was chief editor of Dairy Foods at the time of the photo. The presentation took place in January 2010 at the International Dairy Foods Association's annual Dairy Forum at the Arizona Biltmore in Phoenix.