Tops Kicks off Major Renovation Projects
Get great content like this right in your inbox.
Subscribe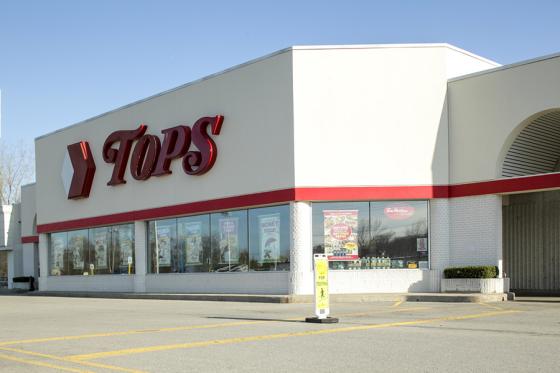 Tops Markets LLC is investing $40 million in a number of its stores, including several major floor-to-ceiling interior renovations and updated exterior facades, landscaping and parking lots. The stores will remain open during renovations.
The remodeled locations will offer brand-new interior décor that aims to create a warm, inviting atmosphere highlighting the fresh departments, with larger produce, bakery and deli/prepared food sections, as well as a wide selection of natural, organic and gluten-free offerings integrated throughout the main aisles. Additionally, the stores will feature new flooring, energy-efficient equipment, cart corrals and shopping carts. 
"Throughout our stores, shoppers will see expanded refrigerated produce, allowing for more variety and convenience; new offerings, including an in-store cut-fruit and -vegetable program; and an increase of antibiotic-free meat and seafood selections," noted John Persons, Tops' president and COO.  "We're also looking to bring a new coffee shop and comfortable sit-down area to a few of our locations, which is an exciting addition for our shoppers."
Tops is also introducing such services as click-and-collect and the ability to order groceries online for delivery to home or office in as little as an hour.
"By the end of May 2019 Tops will have 20 stores that will offer grocery pickup service to its customers, with expansion into our other major markets on the horizon," said Persons. "When we create an even more exceptional shopping experience and help make grocery shopping simple, friendly and easy, our shoppers benefit at the end of the day."
The first phase of renovations is already in progress at Tops locations in Elmira (including a new fuel station), Saranac Lake, Cheektowaga, Alden, Leroy and Buffalo, N.Y., with grand-reopening dates scheduled from May through July.
The grocer is already involved in the planning and permitting process for renovations to take place during phase two of the program. Those locations will be revealed at a later date.
After emerging last November from Chapter 11 bankruptcy protection "with a substantially stronger balance sheet, reducing its debt by approximately $445 million, and with over $100 million in liquidity," and completing a financial restructuring, the company said it would be able to invest in its stores to create an enhanced shopping experience, as a result of its "significantly enhanced financial flexibility."
Williamsville, N.Y.-based Tops operates 159 supermarkets in New York, northern Pennsylvania, and western Vermont, employing 14,000 associates, with five additional stores operated by franchisees. The company is No. 28 on Progressive Grocer's 2018 Super 50 list of the top grocers in the United States.