T&A Revamps Onion Packaging, Displays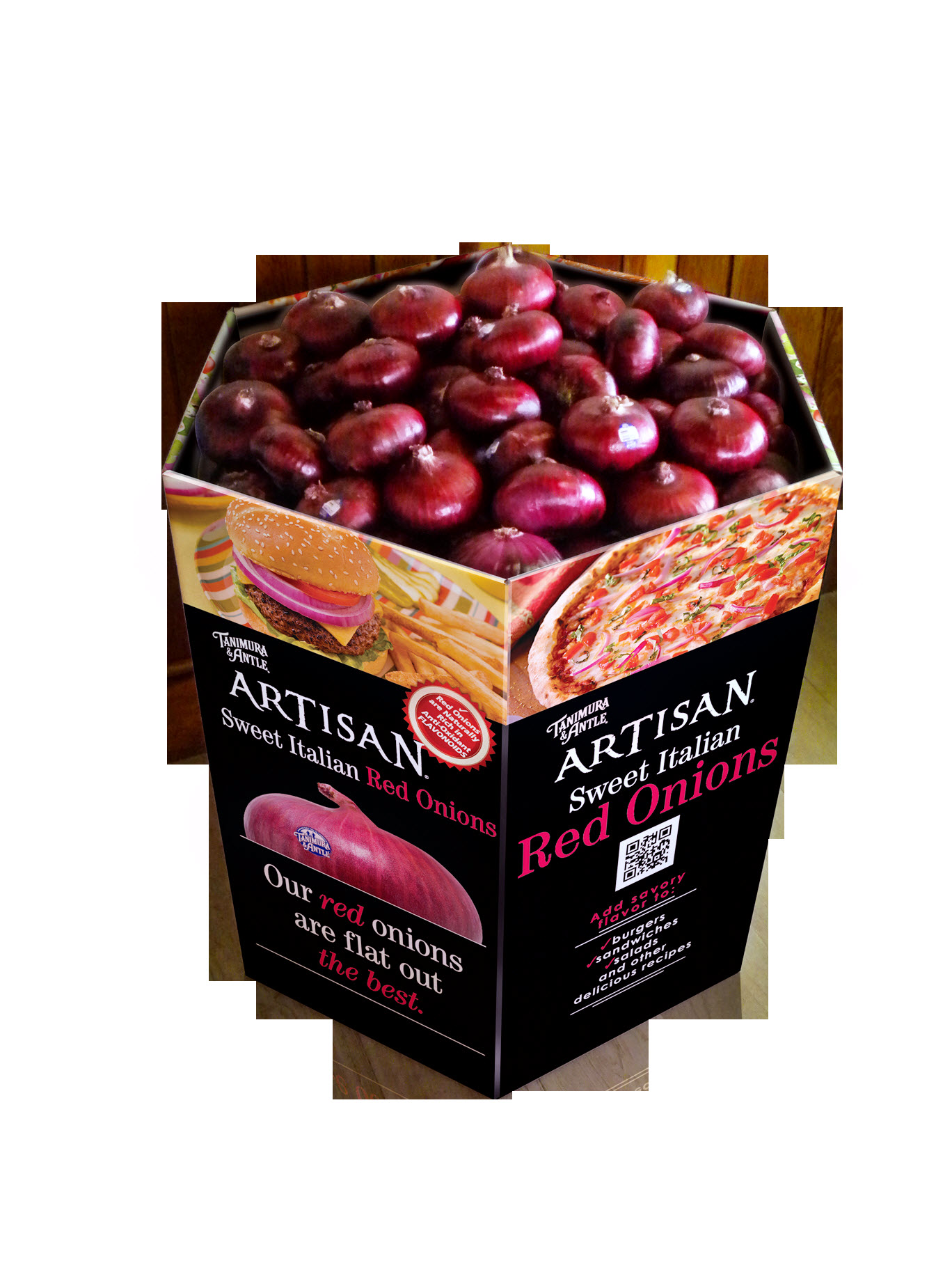 Tanimura & Antle (T&A) has overhauled consumer packaging its Artisan Sweet Italian Red Onions in response to product distribution growth and market demand. The only year-round grower of Italian sweet red onions, Salinas, Calif.-based T&A has carved out a subcategory niche with its Artisan variety, which arises from a proprietary seed and 20 years of experienced breeding.
All clipping and harvesting of Artisan red onion are done by hand to maintain quality control, and packing in sheds enables greater control over the quality and sizing of each onion, with strict internal quality-control standards enforced prior to all shipments.
According to Jeff Antle, T&A's general onion manager, packing lines have been upgraded in all locations to improve product quality and sizing, allowing the grower to market the most uniform and highest-quality onion possible. "We've also invested in consumer packing equipment to expand our product line to include 2#, 3#, 5# and 8# consumer bags," noted Antle.
Just as the packaging redesign aims to convey the onion variety's premium value, flavor and quality, a corresponding display change has the same goal. "Our consumer bags have a new look, as does our display carton that holds 2- and 3-pound consumer bags," said director of marketing Diana McClean "We've also just started shipping a new retail floor display bin in two sizes: the small bin holding 40 pounds of loose onions, and up to 120 pounds in the larger bin."
The high-impact graphic retail floor bins enable grocers to cross-merchandise onions throughout the store with the meal suggestions featured on the bins. A QR (Quick Response) code is present across all packaging elements to offer consumers a way to get additional information immediately. Linking to the Artisan Sweet Italian Red Onion product page on the Tanimura & Antle website, shoppers can scan the code with their smartphones to find out more about the product, experience a virtual field tour and access recipes.