Symphony RetailAI Names Arnaud Gauthier President & Chief Customer Officer, EMEA
Get great content like this right in your inbox.
Subscribe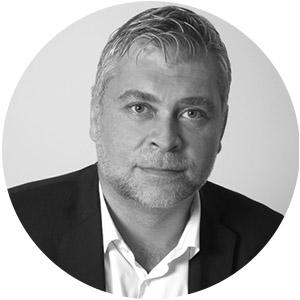 Symphony RetailAI, a global provider of artificial intelligence (AI)-enabled decision platforms, solutions and customer-centric insights for retailers and CPG manufacturers, has promoted Arnaud Gauthier to the role of president and chief customer officer, EMEA.
In his new position, Gauthier will oversee sales, services and customer success across Europe, the Middle East and Africa for all Symphony RetailAI product and services lines. He will aid the company's rapid expansion of its category management, supply chain, personalized marketing and customer insights solutions fueled by AI and machine learning capabilities
Gauthier will also help bring to market Symphony RetailAI's most recent industry-specific innovations, among them CINDE (Conversational INsights and Decision Engine), the company's innovative digital assistant for high-volume retail, and its store remodeling offering that leverages virtual reality.
As SVP, Southern Europe, Gauthier, along with his team, contributed significantly to Symphony RetailAI's rapid growth and market momentum. The organization helps customers across Europe, including food retailers Intermarche, Lidl and REMA 1000, increase product availability, generate localized and space-aware assortments, deliver targeted offers, boost in-store productivity, and more.
"Arnaud has a wealth of retail industry and enterprise software experience, and has been a driving force in the organization, specifically for our growth in Southern Europe," noted Graeme Cooksley, president and COO at Dallas-based Symphony RetailAI. "With the new AI-enabled solutions we are bringing to our customers this year in areas including supply chain, category management and personalized marketing, Arnaud is the ideal person to help a broader set of our customers realize the significant benefits these latest innovations can deliver."

"It is very exciting to be part of one of the fastest-growing retail technology companies in the industry today," said Gauthier. "Symphony RetailAI has a long heritage of delivering best-in-class solutions and is now deploying highly differentiated, game-changing capabilities enabled by AI, which will revolutionize the value we bring to retail and CPG manufacturing customers. This combination of AI, data, insights and retail expertise is unique in the market. Every day, we reinforce our presence in Europe, a point illustrated by our commitment to, and the successes of, our clients and partners. I am very proud to be part of this high-growth company with a culture fixated on innovation and customer success."
Gauthier will attend the Xcelerate Retail Forum, scheduled for Oct. 2-4 in Boston.