Symphony Retail Ai IDs Key Grocery Reinvention Trends
Get great content like this right in your inbox.
Subscribe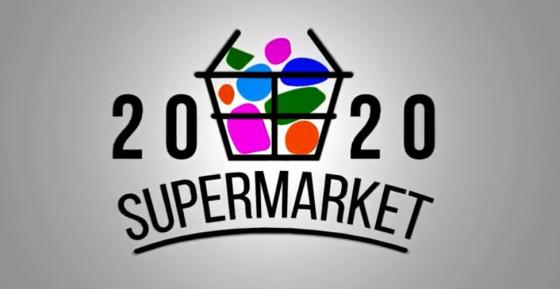 Symphony Retail Ai, a Dallas-based global provider of artificial intelligence (AI)-enabled decision platforms, solutions and customer-centric insights, has uncovered key trends driving unprecedented and rapid changes in the grocery sector in its "Supermarket 2020" findings and recommendations. The findings spotlight the market forces leading to radical disruption in supermarkets, as well as how grocers can reimagine their stores in response to consumer trends.
The key trends identified in the report include:
Large weekly shopping trips being supplanted by online shopping and preferences for prepared foods.

The weekly "pantry-loading" shopping trip to the local grocery store is decreasing, with a 3 percent to 4 percent decline in large baskets from a year ago. Consumers are increasingly shopping online when buying 15 or more items, and online grocery shopping has grown 14 percent in the United States. Further, 76 percent of consumers said that they're purchasing prepared food more often instead of cooking dinner.

Amazon's disruption via its acquisition of Whole Foods

. Right after the deal closed, Whole Foods slashed prices on many products, and the two entities enjoy a huge logistical edge: Eighty-one percent of Whole Foods shoppers have the same demographics as Amazon Prime customers, and 95 percent of Amazon Prime customers are now within 10 miles of refrigerated Amazon distribution centers.

Private label brand growth.

Consumer packaged goods companies are facing rising competition from private brands, which are up 18 percent in the United States, resulting in revenue losses and lower margins for national brands and creating headwinds for future growth.

Continued stiff competition from discounters like Aldi, Lidl and Walmart.

Aldi and Lidl are rapidly expanding their store footprints in the United States. As well as significantly lower prices, they offer highly efficient stores with higher-margin private brands and low overhead. In addition to this, Walmart is waging a "price war" on grocery SKUs, asking CPGs to move all trade promotion dollars into "everyday low prices."
"Supermarkets face unprecedented competitive pressures today," noted Symphony Retail Ai Chairman and CEO Pallab Chatterjee."In order to compete and win, grocery retailers must transform their outdated store models and become 'stores of the future' that are agile and aligned with today's consumer preferences."    
Among the characteristics of "Supermarket 2020" stores outlined in the research were:
Fewer than 10 aisles instead of today's 15-plus, with an average product range of fewer than 10 highly curated SKUs per category to meet consumers' convenience and quality needs. Stores can support this in-store model by offering 1 million SKUs online as part of a multichannel strategy, providing shoppers virtually unlimited product access.

The removal center store aisles to accommodate more prepared foods, capitalizing on shoppers' aim to spend three to four times more on prepared foods versus other areas. Symphony's research showed 8 percent to 9 percent year-over-year growth in prepared foods in supermarkets.

A special products aisle to "surprise and delight" shoppers, with items swapped out twice a week.

Recreating an in-store farmers' market supplied by local and regional farms and suppliers that fulfill stringent requirements.

Private label representing a much higher percent of SKUs, rising to 40 percent to 45 percent, from today's 18 percent to 20 percent.

Providing customers with such convenient tools as click and collect, 3D store-navigation allowing shoppers to connect a shopping list to store layout on a mobile phone, and AI-enabled, real-time basket cost reduction offers.
Symphony Retail Ai's vision for grocery reinvention is highlighted in a Supermarket 2020 video.
The company is delivering solutions to enable its envisioned stores of the future through AI, machine learning and voice technologies. Late last year, it debuted CINDE, (Conversational INsights and Decision Engine), described as "the first and only digital analytic assistant specifically for grocery and hard-goods retail." The tool incorporates AI, machine learning, natural-language speech technology and immersive visualization in a prescriptive analytics system that's visually rich and easy to use for category managers.
"CINDE is a game-changing solution that is helping grocery retailers transform into stores of the future that can thrive against the likes of Amazon, Walmart and others," said Chatterjee. "Symphony Retail Ai is uniquely positioned to deliver AI-enabled solutions that help retailers and CPG manufacturers meet the urgent challenges of our times."
This year, Symphony Retail Ai plans to bring CINDE skills to every area of the grocery and CPG business, with further solutions for store management, marketing managers, supply chain managers, account managers and brand managers.
The company is demonstrating its AI-enabled solutions at the NRF Show now taking place at the Javits Center in New York.