Supervalu Launches Diabetes Screening Campaign
Get great content like this right in your inbox.
Subscribe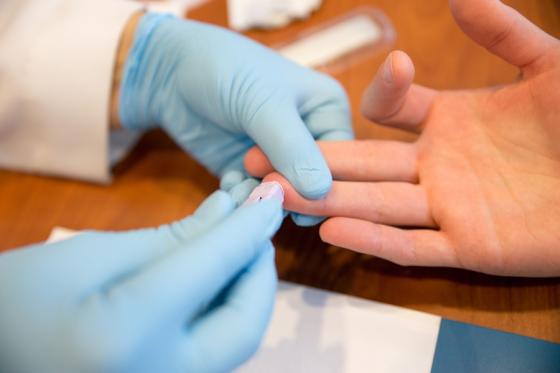 To raise awareness of diabetes risk and help those who have it better manage the condition, Supervalu Inc.'s pharmacies offered free diabetes screenings and risk assessments as part of its annual My Diabetes Coach public education campaign, in association with Paramount Rx and BD Diabetes Care.
Across its retail banners, including Cub Foods, Shop n' Save, Shoppers and Hornbacher's, Supervalu administered more than 7,000 risk assessments and more than 600 blood glucose screenings.
The My Diabetes Coach campaign continues through mid-May with free 90-minute grocery store tours with a specially trained pharmacist and a registered dietitian to help those with diabetes learn to live and eat well with the disease. In addition, people with diabetes can sign up for individual, one-on-one educational sessions at their local Supervalu pharmacy through early June.
"Diabetes is a serious condition that significantly impacts the quality of life for millions of Americans, which is why early detection and proper care are so important," said Steve McCann, Supervalu's VP of pharmacy. "The goal of the My Diabetes Coach program is to help people learn to prevent or live well with the disease."
More than 100 million Americans are living with diabetes or prediabetes, according to the Centers for Disease Control and Prevention.
Assessing Diabetes Risk
The diabetes risk assessment consists of seven general health questions. Based on an individual's answers, the pharmacist may recommend and administer a free blood glucose test. A simple finger-stick provides immediate results and categorizes blood glucose within a range of normal-to-high limits. Those whose levels are considered high are urged to consult with their physicians for further testing.
Tours and Classes
To help those with diabetes learn to live and eat well with the disease, people can sign up at their local Supervalu pharmacy for a free store tour, to help them learn how to read food labels and make nutritious choices when grocery shopping.
Tour participants will receive a coupon for $5 off any item from the Wild Harvest line, which offers several low-sodium, low-sugar products free of artificial and synthetic ingredients, more than 60 percent of which are certified organic.
While registration is open to anyone, Supervalu encourages those recently or previously diagnosed with diabetes to participate, along with friends and family who provide support to that individual.
In addition to the store tours, Supervalu is offering free educational classes for patients with diabetes, including two one-on-one sessions, now through early June. These individual sessions feature free A1c tests, cholesterol tests, BMI assessments and comprehensive medication reviews to help individuals manage their diabetes.
Diabetes Awareness
The My Diabetes Coach program was made possible through the sponsorship of two companies — Paramount Rx and BD Diabetes Care — that have teamed up with Supervalu to raise awareness and provide educational resources.
"This innovative program empowers communities to make healthy choices for themselves and their families," said Ken Hammond, CEO of Cary, N.C.-based Paramount Rx, a  independent and privately held full-service pharmacy benefits manager. "We are proud to support program participants on their journey to better health — whether they are getting a risk assessment or simply learning to prepare nutritious meals."
Marcus Silva, director of marketing diabetes care at BD, based in Franklin Lakes, N.J., added, "BD is committed to helping minimize the complications and burdens associated with diabetes."
Minneapolis-based Supervalu Inc. serves customers across the United States through a network of 3,324 stores composed of 3,111 wholesale primary stores operated by customers serviced by Supervalu's food distribution business and 213 traditional retail grocery stores operated under five retail banners in six geographic regions.