06/20/2018
Supervalu, Instacart Create Turnkey Ecommerce for 3K Independent Grocery Stores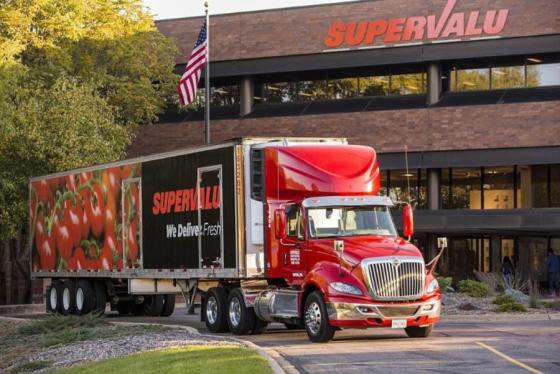 Retailer-wholesaler Supervalu Inc. is offering a new turnkey ecommerce service to the 3,000-plus independent grocery stores it supplies, as well as other retailers nationwide in more than 240 metropolitan areas.
Working with third-party delivery service provider Instacart, the Eden Prairie, Minn.-based grocery distributor has created a new professional services offering that will provide both click-and-collect and same-day delivery options to independent grocers by way of personal shoppers. It is said to require limited capital investment while allowing the retailers to service more customers, more often, without POS integrations or additional labor costs.
"Consumers today want the ability to shop for food and groceries anytime and anywhere," said Tom Kraus, VP of digital at Supervalu. "Instacart allows retailers to meet customers when and where they want to buy with delivery in as little as one hour."
The new agreement offers "significant benefits" through contracted pricing, placement on Instacart.com, and marketing expertise and support for retailers that provide an ecommerce offering to consumers.
"Instacart's success is driven by offering communities a same-day grocery delivery experience from the stores they love," said Nilam Ganenthiran, chief business officer at Instacart. "We are proud to offer our services to Supervalu's independent retail stores to give customers a convenient, time-saving option to get the products they have come to rely on from their beloved neighborhood brands."
Supervalu's grocer-focused ecommerce offerings comprise consulting services to websites, mobile apps and loyalty programs.
Supervalu serves customers across the United States through a network of 3,437 stores composed of 3,323 wholesale primary stores operated by independent grocers serviced by the company's food distribution business, and 114 traditional retail grocery stores in continuing operations operated under three retail banners in three geographic regions, with about 23,000 employees.