STORE OF THE MONTH: A Store for the City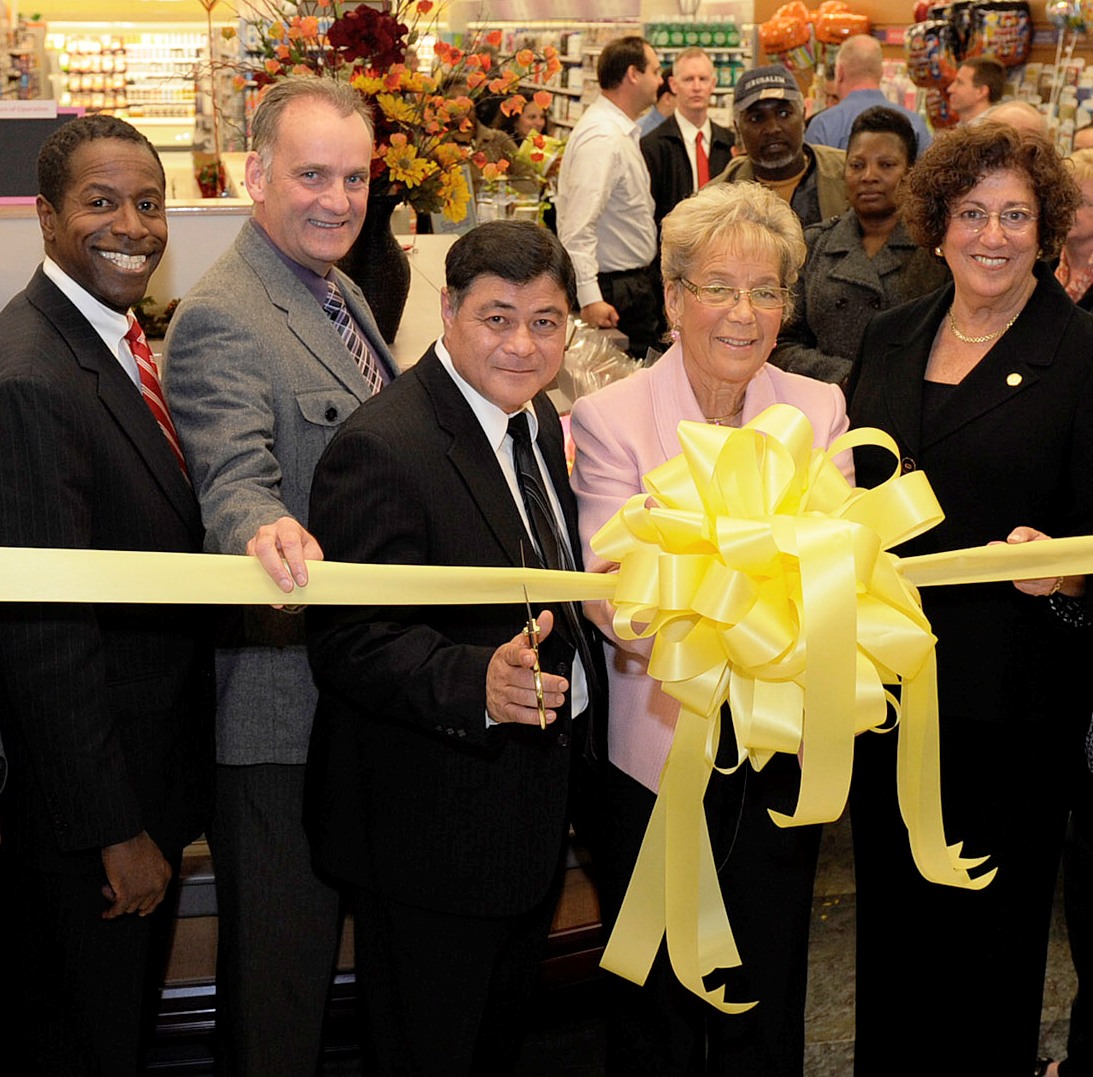 After New York City's 2008 "Going to Market" study found that the Queens County community of Arverne had a high need for more supermarkets, efforts began to bring a brand-new grocery store to the area.
This endeavor took place in tandem with Mayor Michael R. Bloomberg's ambitious New Housing Marketplace Plan to build and preserve 165,000 units of affordable housing for 500,000 New Yorkers. The Arverne Urban Renewal Area project will create a total of 3,600 units of housing for 10,000 New Yorkers. More than 1,100 of the units will be affordable to middle-income families.
In September 2009, New York City Economic Development Corp. authorized $5.5 million in tax-exempt bond financing made available through stimulus funds for the construction of a new supermarket.
"Arverne has undergone an amazing transformation from a swath of vacant land to a vibrant and growing community," said Bloomberg at the groundbreaking for the $23 million Stop & Shop store in October 2009. "This will be a great addition to the community and is the latest sign that our comprehensive investment in the Rockaway Peninsula -- through the creation of affordable housing, infrastructure, recreation and retail space -- will pay dividends for years to come."
"As a source of jobs and an anchor business to encourage future economic growth, bringing Stop & Shop to Arverne will breathe new life into the local economy," noted State Senate president pro tempore Malcolm A. Smith. "The Rockaways have undergone a significant renaissance due to sound investment from the business community and a strong commitment from local leaders to create jobs and develop the economy."
"Stop & Shop is here because we have built the infrastructure to support it and to guarantee its success," observed Housing Preservation and Development commissioner Rafael E. Cestero. "Their investment here is remarkable given that a few short years ago, this land was vacant -- empty and desolate. Now they have an eager client base waiting for their doors to swing open!"
"Through a smart development plan, the city is not just bringing a new and much-needed supermarket to the area, it's [also] bringing good jobs for hardworking people that will contribute to the overall economic stabilization and resurgence of the area," added UFCW Local 1500 EVP Anthony Speelman.
"We are proud to be part of the economic resurgence of this community with the construction of a supermarket that will combine the latest in customer services, energy conservation and consumer value under one modern roof," affirmed Faith Weiner, director of communications at the Quincy, Mass.-based Stop & Shop Supermarket Co., a division of Ahold USA. "We guarantee an extraordinary shopping experience from the moment the shopper steps past the beautifully landscaped entrance to the time they check out having gathered value from every aisle."
During the first half of the 20th century, Arverne was an affluent beach community, but throughout the 1950s, the neighborhood declined until 308 oceanfront acres were designated the Arverne Urban Renewal Area in 1964. Now in its final phase of redevelopment, the Arverne Urban Renewal Area was once the largest tract of vacant city-owned land to be developed for housing.
To read the full April 2011 Store of the Month story, "Rockaway Renaissance," visit www.progressivegrocer.com/inprint/article/id1686/rockaway-renaissance/.