Stop & Shop Cans it for Good Cause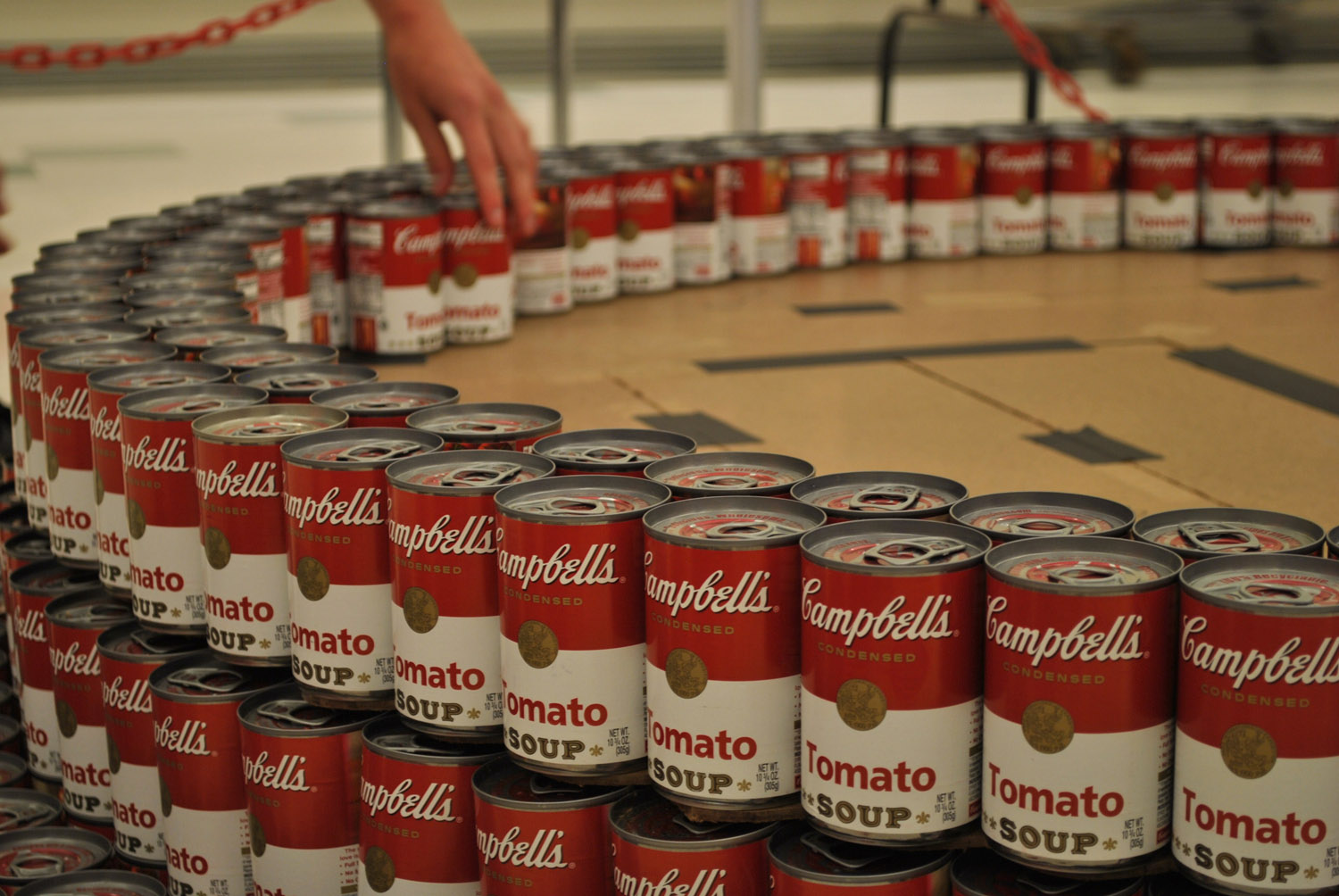 The Stop & Shop Supermarket Co. LLC and Worcester Art Museum have joined forces with the Campbell Soup Co. to donate more than 2,250 cans of tomato soup to the Worcester County Food Bank in Massachusetts. Over the past few weeks, artists from the museum created sculptures from cans of Campbell's Tomato Soup for display in Stop & Shop stores. The project helped draw attention to the museum's Andy Warhol painting, "Campbell's Soup Can (Tomato)," which is part of its permanent collection. Afterwards, the cans went to the food bank.
"It was our intention, from the first day of our discussions about this project, to donate the soup so that our less fortunate neighbors can have a healthy meal," said Pat Harmon, the museum's associate director of development.
"Stop & Shop has a strong commitment to ending hunger in our communities," added Suzi Robinson, manager of public and community relations for Stop & Shop New England Division. "Annually, we donate hundreds of thousands of pounds of food to local organizations that serve those in need. Not only were the soup sculptures fun for our customers and associates to see in our stores, [they also] provided a unique opportunity to give back and support the efforts of the Worcester County Food Bank."
"Last year, the Worcester County Food Bank distributed over 5.8 million pounds of food and grocery product to our hunger-free network of 163 partner agencies, which helped feed more than 83,000 people in Worcester County," noted Jane Grant, director of development and communications for the food bank, whose network includes food pantries, community meal sites and shelters.
The soup-can sculpture of a three-dimension sun was built and displayed at three Worcester County Stop & Shop locations. It took a team of artists more than four hours to create each sculpture, which remained on display for three days at each of the stores.
A division of Ahold USA, Quincy, Mass.-based Stop & Shop employs almost 62,000 associates and operates more than 390 stores throughout Massachusetts, Connecticut, Rhode Island, New Hampshire, New York, and New Jersey.