Stew Leonard's Wants 'I Love NY' Highway Signs
Get great content like this right in your inbox.
Subscribe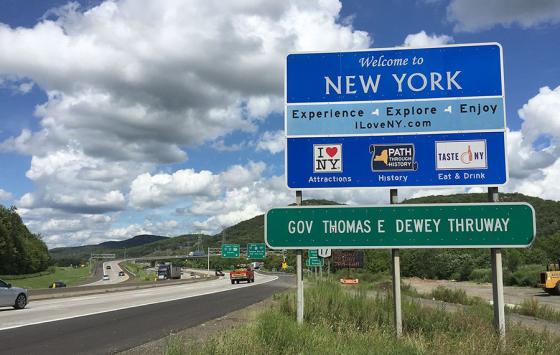 Stew Leonard Jr., CEO of specialty independent grocer Stew Leonard's, has offered to take the iconic blue "I love New York" highway signs that are facing removal to avoid a $14 million fine from the Federal Highway Administration after they were found to be in violation of road rules and state law.
Urging the Empire State not to let the signs go to waste, Leonard expressed his intention "to recognize and honor the hundreds of New York farmers who supply produce, dairy and meats, by displaying these signs for everyone to see," adding, "Stew Leonard's wants to take the politics out of loving New York and give these signs a legal and permanent home."
Leonard hasn't provided details yet on where and how he would display the signs.
New York spent more than $8 million to erect 514 signs throughout the state, sparking a years-long battle with the federal government over their legality and safety.
Norwalk, Conn.-based Stew Leonard's operates nine supermarkets, six in Connecticut and three in New York: Yonkers, East Meadow and Farmingdale. Supplied by 100 local farms, the independent grocer sells milk from an upstate New York dairy.