Stew Leonard III Golf Tourney Raises 155K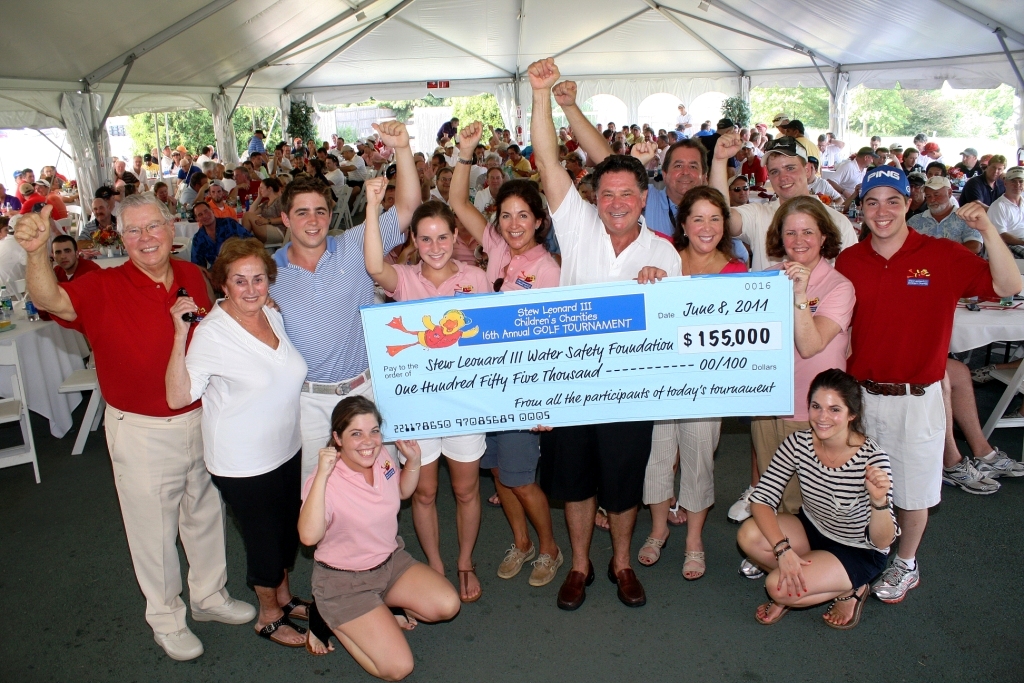 The 16th annual golf tournament held by Stew Leonard III Children's Charities at Lyman Orchards Golf Club in Middlefield, Conn., has raised $155,000 for water safety programs. More than 300 golfers participated in the June 8 outing.
Attendees at the event included Leonard family members (from left) Stew Leonard Sr, Marianne Leonard, Andrew Hollis; Madison Leonard, Kim and Stew Leonard Jr; Jill Leonard Tavello, Beth Leonard Hollis and Jake Tavello, along with (back row) Bill Hollis and Will Hollis and (front row) Brittany Tavello and Blake Leonard.
Since the founding of Stew Leonard III Children's Charities in 1990, which was named in honor of Kim and Stew Leonard Jr.'s son, who died in a drowning accident as a toddler, more than 126,000 underprivileged children have been taught to swim and more than $100,000 in scholarships have been awarded annually for swimming lessons through the YMCA and Swim America.
Norwalk, Conn.-based Stew Leonard's operates four stores in Connecticut and New York.