Stater Bros. Commits to Helping Smokers Kick the Habit
Get great content like this right in your inbox.
Subscribe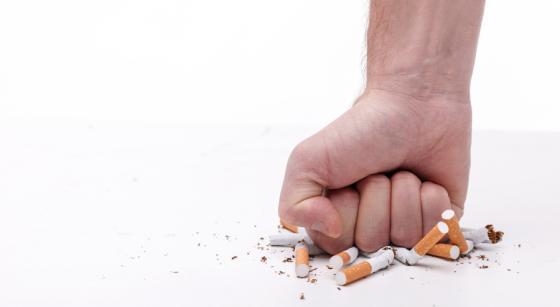 Stater Bros. Supermarkets is committing to helping smokers kick their nicotine addictions through its Super Rx Pharmacies, which will provide nicotine replacement therapy to qualifying individuals.
Due to California law, nicotine replacement therapy can be provided without a physician's prescription, as the legislation includes a protocol allowing pharmacists to prescribe the therapy just as physicians do. Nicotine replacement therapy is covered by most insurance plans, and a prescription can be coordinated at one of the 22 local Stater Bros. Super Rx Pharmacies.
In collaboration with the California Smokers' Helpline, Stater Bros. Pharmacists will also assist customers by providing referrals to the free, evidence-based smoking cessation services available from the California Smokers' Helpline. Upon referral, the California Smokers' Helpline will call patients to offer free telephone counseling, self-help materials and referral to local cessation resources. Services are available in multiple languages including English and Spanish.
"The California Smokers' Helpline applauds the efforts of Stater Bros. Super Rx Pharmacies to increase patient access to nicotine replacement therapy, an evidence-based strategy for helping smokers quit," stated Shu-Hong Zhu, Ph.D., director of the Helpline and Professor of Family Medicine and Public Health at the University of California, San Diego.
Not long ago, Stater Bros. Super Rx Pharmacies improved their $4/$10 generic program with more tiers, including $4, $8, $10 and $12 offerings, along with more than 350 commonly prescribed medications to the program in order to add value for customers.
San Bernardino, Calif.-based Stater Bros. Markets operates 171 stores and employs approximately 18,000 associates. It holds the No. 21 spot on Progressive Grocer's 2018 Super 50 list of the top grocers in the United States.