Starbucks Celebrates Autumn in the Grocery Channel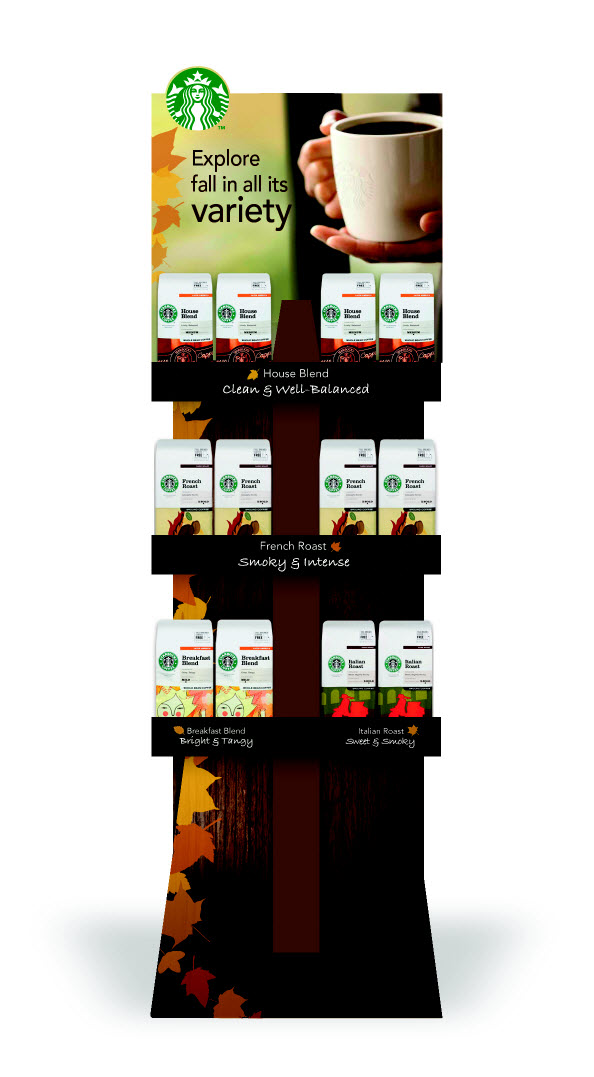 With Labor Day firmly in the rearview mirror and autumn rapidly on its way, Seattle-based Starbucks is helping consumers readjust to cool, crisp weather with a special offer available at select retailers nationwide. Through Oct. 2, the premium-coffee behemoth is offering a $5 eGift redeemable online with the purchase of any two Starbucks coffee products (packaged coffee or Starbucks VIA) at participating grocery stores, including Safeway and Supervalu.
A distinctive promotional display (left) makes it easier supermarket shoppers to discover -- or rediscover -- the range of flavors and tastes offered by Starbucks whole bean coffees, from bold flavors like Italian Roast and French Roast, to classics such as House Blend and Breakfast Blend. Meanwhile, Starbucks VIA Ready Brew can be enjoyed on the go.
Since marking its 40th anniversary this past spring, Starbucks has more closely aligned its offerings available in retail, foodservice and grocery stores to allow customers to enjoy the same Starbucks Experience anywhere.