Spires Elected NJFC Board Chair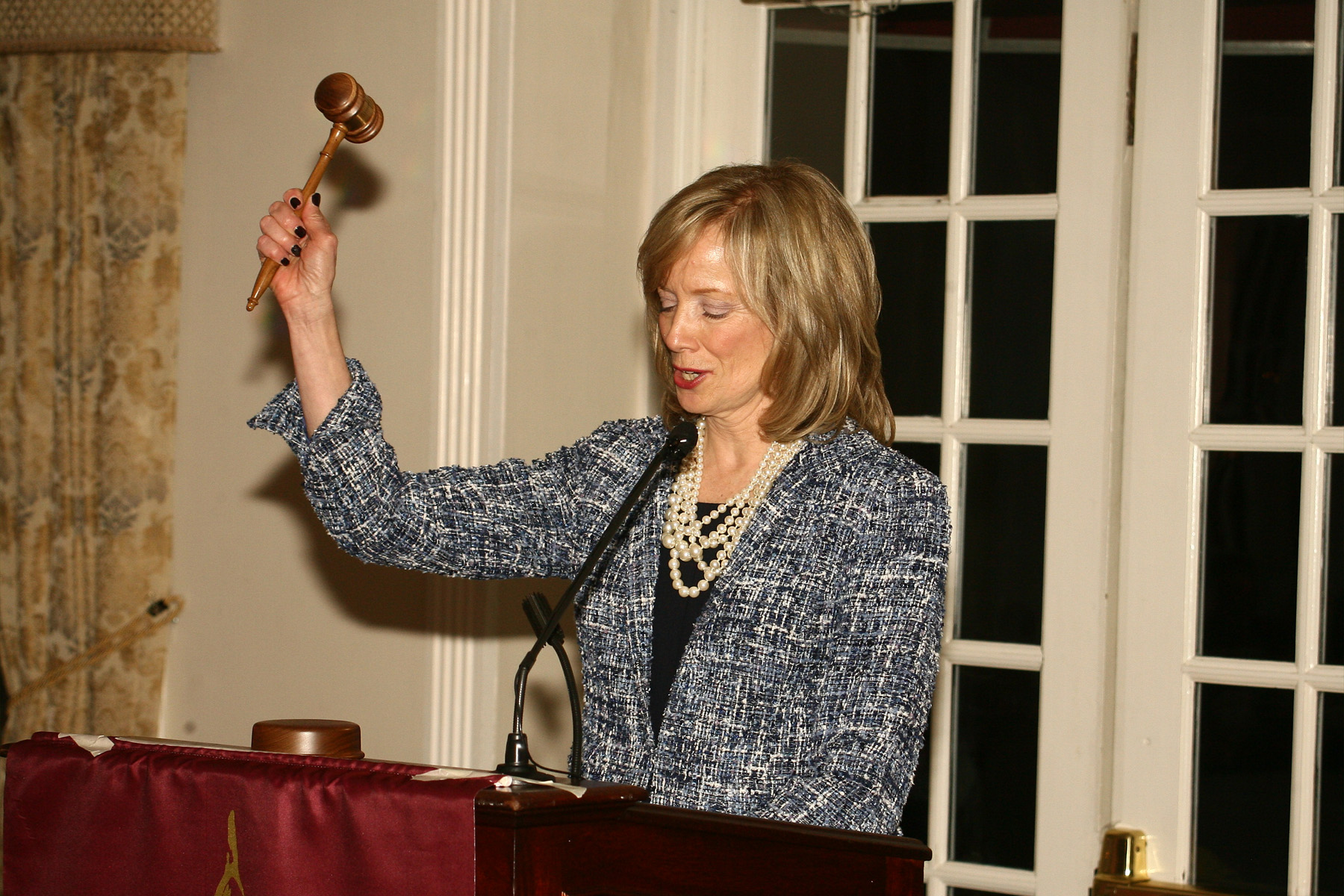 Judith Spires, CEO of Parsippany, N.J.-based Kings Super Markets Inc., was elected board chair of the New Jersey Food Council (NJFC) at the organization's annual membership meeting, which took place Thursday, Jan. 23 at the Molly Pitcher Inn in Red Bank, N.J.
Spires (left) succeeded Phil Scaduto, VP of Middletown, N.J.-based Food Circus Supermarkets, who concluded his three-year term at the meeting. Scaduto will continue to serve on the executive board.
"Phil Scaduto served as chair during challenging times with our successful gift card lawsuit and Superstorm Sandy," noted Linda Doherty, president of Trenton-based NJFC, who received the 2013 Excellence in Government Affairs Award from the Grocery Manufacturers Association (GMA) at the annual event. "We weathered these storms because of Phil's steady leadership, unwavering support and resilient optimism."
"Chairman Scaduto performed splendidly during his tenure and has set the bar extremely high," said Spires. "Phil's commitment and leadership has been an inspiration to me, and I promise to run as fast as I can to keep the momentum he established going and growing."
Expected Transition
Spires, who has spent her whole career in the food industry, was previously vice chair, in which she played a major role in the initiatives that NJFC has introduced over the past three years.
"We have been preparing for this transition for the past several months, and Judy has stepped into the role with enthusiasm and vision," observed Doherty.
Joining Spires as association officers are Vice Chair Richard Saker, Saker ShopRites; Associate Vice Chair Joe McCarthy, Bimbo Bakeries USA; Treasurer Michael Rothwell, Pennington Quality Markets; Secretary Michael Murphy, Quick Chek Food Corp.; and Doherty.
Also during the meeting, NJFC members elected the 2014 board of directors. Retail board members are Jeffrey Brown, Brown's Super Stores; Dan Croce, Acme Markets; Rafael Cuellar, Cuellar, LLC/ShopRite of Passaic; Judy Knapp, Bottom Dollar Foods; David Maniaci, Nicholas Markets; James McCaffrey III, McCaffrey's Markets; Joseph F. Pagano, Inserra Supermarkets; Jason Ravitz, Ravitz Family Markets; Peter Rojek, Fairway Markets; Scaduto; Gabrielle Scalise, The Great A&P Tea Co.; Leonard J. Sitar, ShopRite of Carteret; Joe Sofia, Wegmans Food Markets; William Sumas, Village Supermarkets; John Wachter, Murphy's Markets of South Jersey; Stacy Wiggins, Stop and Shop; and Rich Wood, Wawa.
Representing the associate members are Jody Avallone, Nestlé Sales Division; Michael Biase, Mission Foods; Fantozzi, White Rose Food; Kelly Johnston, Campbell Soup Co.; Frank Mastrangelo, Supervalu, Eastern Division; Debbie Pregiato, Advantage Sales & Marketing; Ellen Schum, Kraft Foods North America; Kim Sines, Unilever; Michael Sullivan, Coca-Cola Refreshments USA; and Luis Tejada, Goya Foods.
NJFC consists of 400 members representing more than 1,200 retail food stores, wholesalers, and the manufacturing and service companies that supply them.