ShopRite Bows Wellness Concept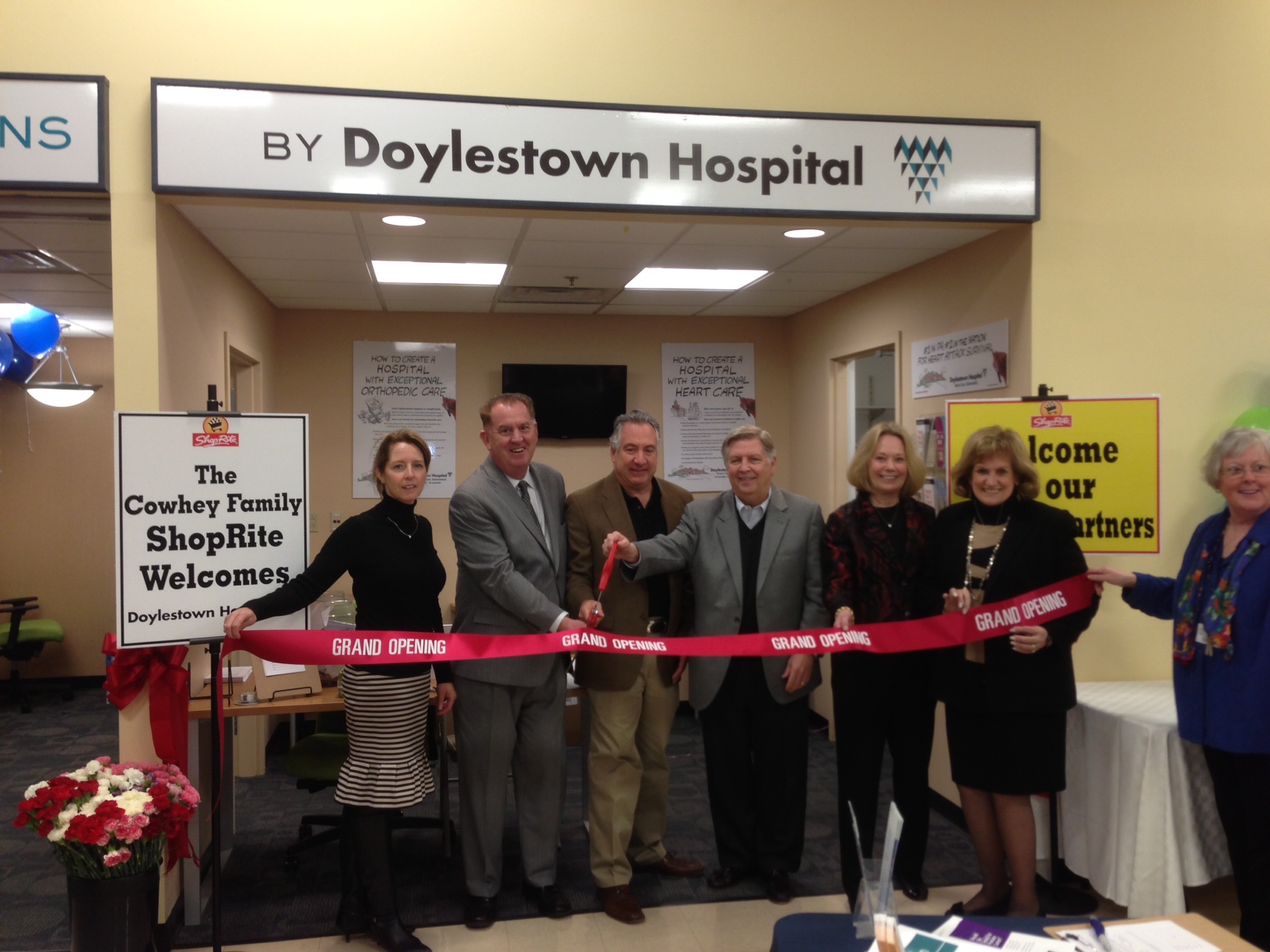 Doylestown Hospital's new community outreach program, "Health Connections by Doylestown Hospital," a retail-based health resource center, has debuted within the ShopRite of Warminster, Pa. The ribbon-cutting ceremony for the new concept took place Sunday, March 24.
Located across from the store's in-store pharmacy, the resource center includes a reception area and a concierge desk, along with a private conference space that can accommodate health screenings, individual or group meetings, and detailed educational displays. Doylestown Hospital's Healthcare Concierge will staff the location, interacting with customers, coordinating on-site screenings and displays, and helping community members take advantage of appropriate local health services.
Although Doylestown Hospital regularly schedules health screenings, lectures and awareness programs at its main campus, as well as at the Health & Wellness Center in Warrington, Pa., a recent community health needs assessment identified unmet needs for health promotion and education for a broader segment of the community, and suggested that screening and educational programs be offered at additional locations in the area, including retail locations.
"The partnership with the Cowhey Family ShopRite of Warminster is an ideal opportunity to make health information accessible and personal for the prevention of illness, and to help residents find appropriate care when the need arises," said Scott S. Levy, MD, Doylestown Hospital's VP and chief medical officer. "We hope this joint effort will help motivate the community to adopt healthier lifestyles, building on a shared vision between Doylestown Hospital and Joe Cowhey, who operates the ShopRite of Warminster."
Cowhey, a staunch supporter of area nonprofit and health service organizations, was the prime mover behind the addition of a health resource center at his store.
ShopRite is the registered trademark of Keasbey, N.J.-based retail cooperative Wakefern Food Corp. With almost 250 supermarkets in New Jersey, New York, Pennsylvania, Connecticut, Delaware and Maryland, ShopRite serves more than 5 million customers each week.