ShopRite Associates Appear on Cheerios Box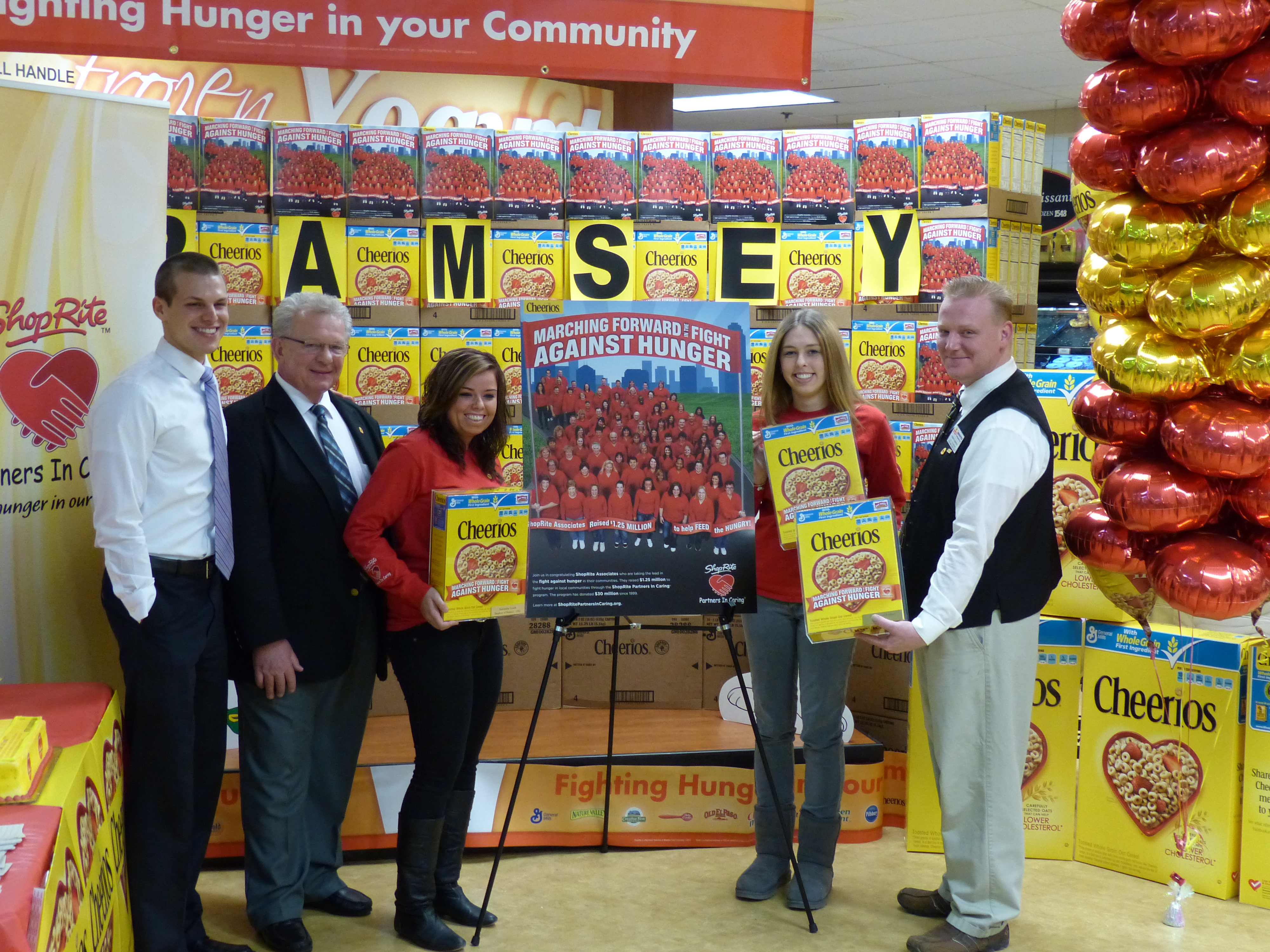 In honor of their outstanding efforts in the fight against hunger, 14 Inserra Supermarkets employees were featured on a special-edition Cheerios box. The associates work at seven of Inserra's ShopRite supermarkets in Hackensack, Lodi, Lyndhurst, Ramsey and Wayne, N.J., and  in Stony Point and Garnerville, N.Y.
"These associates are goodwill ambassadors who give that extra effort and go above and beyond to inspire their peers and tap into their creativity to help those who cannot afford to put food on their tables," said Lawrence Inserra Jr., president and CEO of the Mahwah, N.J.-based company. "They are our very own 'celebrities' and deserve this level of special recognition, which is often reserved for Olympians."
Inserra associates pictured on the box are the Hackensack store's Doug McDaniell and Margherita Ciccone, the Lodi store's Anthony Gramuglia and Lou Blaso, the Lyndhurst store's Bill Petsch and Terry Gencarelli, the Ramsey store's Samantha Leach and Jessica McPeek (pictured above left with the special-edition box), the Wayne store's Jose Marroquin and Marcia Kershaw, the Stony Point store's Peter Cavo and Erin Feustes, and the Garnerville store's Rob Wilson and GinaMarie Peifley.
The Inserra employees are among the 81 ShopRite associates appearing on the special-edition General Mills Cheerios box, available exclusively at ShopRite.
Every September, Partners in Caring mobilizes ShopRite associates across six states and 250 stores during National Hunger Action Month to raise awareness and funds to alleviate hunger at the local level. This year, the program raised a record $1.25 million for regional food banks.