Sargento Mourns EVP & COO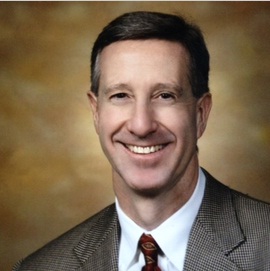 Mark Rhyan, EVP and COO of Sargento Foods Inc., died on Wednesday, Dec. 25 at the age of 53, following a short battle with pancreatic cancer. Rhyan's survivors include his wife, Karen, and two children.
Joining Plymouth, Wis.-based Sargento in 1992 as the company's director of tax, he was promoted to the role of EVP/CFO in 1997 and then to his most recent position in 2000. Rhyan (left) spearheaded Sargento's advances in manufacturing, engineering, procurement, quality systems, logistics and transportation, as well as championing the company's corporate culture and acting as a mentor to many.
One of the Family
"He served not only as an inspirational leader, but also a mentor, contributor, volunteer, at times a standup comedian, but most important, a dependable and loving husband, father and friend. We were privileged to have Mark a part of our family," said Lou and Louie Gentine, outgoing chairman and CEO and incoming CEO, respectively, of Sargento, a manufacturer, packager and marketer of natural shredded, sliced and snack cheeses, cheese appetizers, ingredients, sauces and other culinary solutions.