Safeway's Larree Renda Named PG/NEW 2013 Trailblazer
Get great content like this right in your inbox.
Subscribe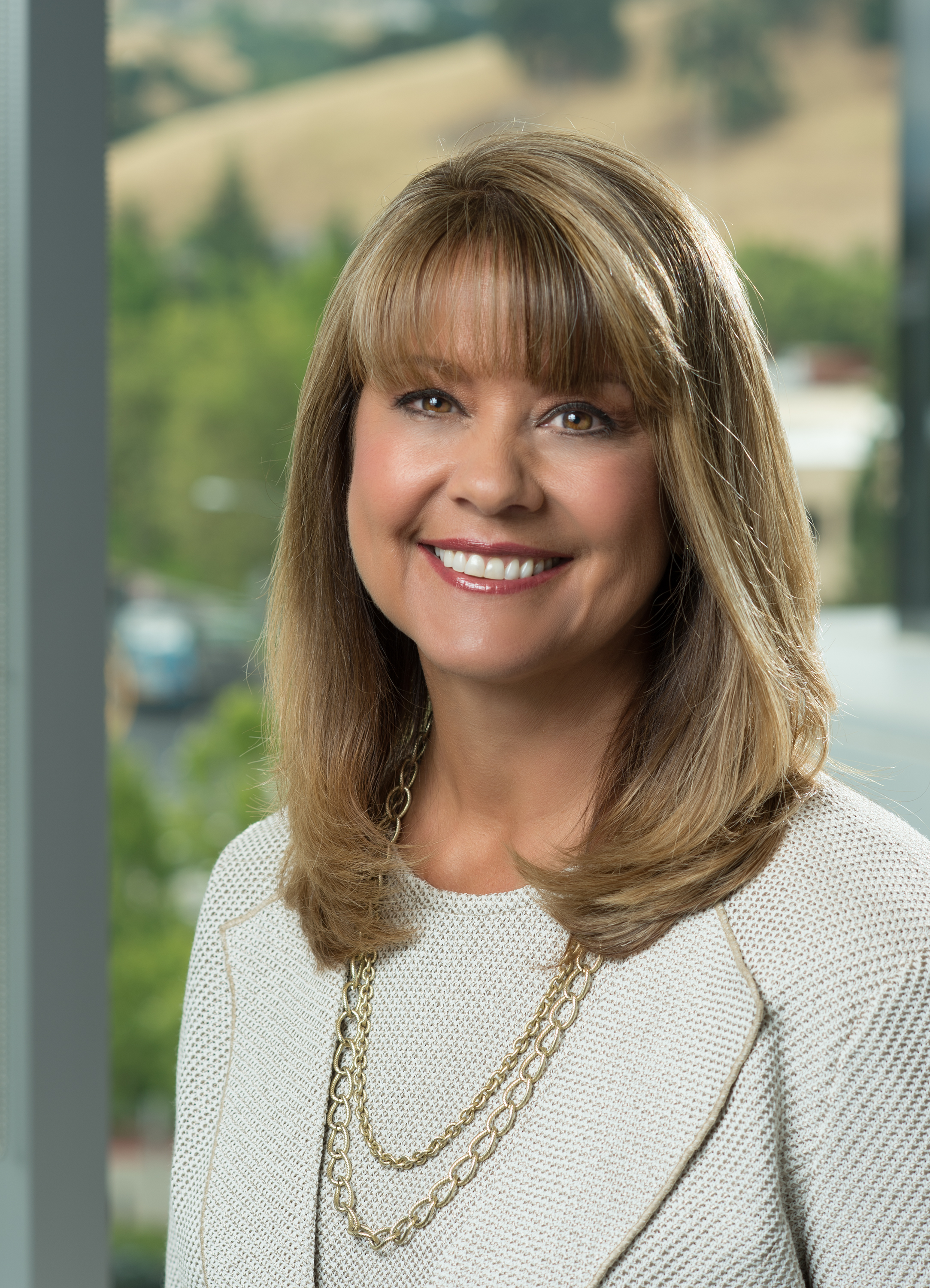 Larree M. Renda, EVP of Pleasanton, Calif.-based Safeway, will be honored as the recipient of the distinguished Trailblazer Award from Progressive Grocer and the Network of Executive Women (NEW) at the upcoming 2013 Top Women in Grocery gala celebration on Tuesday, Nov. 5, at The Westin Chicago North Shore, located at 601 N. Milwaukee Ave., Wheeling, Ill.
Established in 2012, the PG/NEW Trailblazer Award recognizes a single food industry executive whose leadership, vision and influence have had profound influences on blazing new trails for women in the retail food industry.
As one of Safeway's top female executives, Renda (above) is responsible for all retail strategies and a broad range of administrative functions for one of the largest food and drug retailers in North America. Her responsibilities include retail strategy, labor relations, public affairs, communications, government relations, health initiatives, human resources, corporate social responsibility, sustainability, philanthropy, industrial engineering, reengineering, information technology and real estate.
During the course of her career, Renda has been widely recognized as an innovator and a change agent on a range of different fronts. For example, she and her team managed Safeway through the longest labor dispute in the history of grocery retailing in Southern California in 2003 and 2004 – permanently changing the retail food landscape nationally.
Under her leadership, Safeway developed the first state-of-the-art satellite communication system with the speed and capacity to reach each of the company's retail and support facilities. Renda is credited with a range of other initiatives, including the company's service strategy that continues to rank Safeway among the elite service providers in American business. Among her other achievements: she is responsible for creating and driving Safeway's Corporate Social Responsibility strategy as well as a major initiative that resulted in a record setting eight-plus years of cost reduction
A multiyear Top Woman in Grocery winner, Renda oversees two of Safeway's wholly-owned subsidiary corporations: Safeway Health Inc., a business venture created to provide assistance to other companies in their efforts to create a culture of health and better health options for their employees; and Property Development Centers Inc., a shopping center development company.
Renda also is a member of the board of directors of Casa Ley, Safeway's joint venture in Mexico; and serves as chairwoman of The Safeway Foundation, which oversees the grocer's charitable giving activities. Under Renda's direction, Safeway annually contributes nearly $200 million to a range of charitable initiatives, including food banks, education, breast and prostate cancer awareness and research, as well as other health services and organizations supporting people with disabilities, such as Easter Seals, Special Olympics and MDA.
A staunch supporter of PG's Top Women in Grocery award program since its inception in 2006, Renda has also lent vigorous support to NEW's programs and mission over the years.
From a 16-year-old working part-time bagging groceries at her local Safeway store, Renda has spent nearly 40 years building a high-powered career at one of the nation's leading grocery chains. As she progressed through Safeway's ranks, Renda was often the first woman and/or youngest person to hold each successive new job, including her promotion to SVP in 1994 and her subsequent appointment as Safeway's first female EVP in 1999. In 2001 and 2002, she was voted one of the "50 Most Influential Women in Business" by Fortune magazine. She also earned the distinction of being the youngest store manager, district manager and retail operations manager in the company's 87-year history.
"In appreciation and recognition of her tireless efforts to advance women through the ranks at Safeway, coupled with her commitment to advancing extraordinarily worthwhile causes on behalf of the company in countless local communities, we are pleased and very proud to honor Larree Renda as our 2013 Top Woman in Grocery Trailblazer," said Meg Major, Progressive Grocer's chief content editor.
"Larree has been a true architect of change in a business where men have traditionally far outnumbered women in all capacities" added Major, "and she is overwhelmingly deserving of this very special recognition."
"Safeway has long been a strong supporter of NEW and our mission to attract, retain and advance women in the retail and consumer goods industry," said the network's president and CEO, Joan Toth. "Larree is a leader who personifies our mission and has actively worked to ensure that Safeway is developing its women leaders."
Safeway President and CEO Robert Edwards also had high praise for Renda.
"Safeway congratulates Larree on this well-earned and prestigious recognition. We are proud to have benefitted from her commitment, the game-changing innovations she and her team have brought to the industry, and her strong support of women in every rank and position in this industry and beyond. She is a true trailblazer," Edwards said.
In addition to her core leadership duties at Safeway, Renda, a widowed mom of three, is active in several community organizations. She's a board member of HSBC Finance Corp. and HSBC North America Holdings Inc., and also serves on its audit and risk committees. In addition, she is a member of the Board of Regents for the University of Portland and serves as a trustee on the National Joint Labor Management Committee. As the first woman inducted into the California Grocers Association Hall of Achievement in 2008, she was also the first (and to date the only) woman named Food Industry Executive of the Year in 2009 by the USC Marshall Food Industry Management Program. Additionally, Renda served as chair of the California Chamber of Commerce in 2010 and continues in her role as a board and executive committee member.
Lynne Marmer, group VP, corporate affairs for The Kroger Co., was honored in 2012 as the first-ever Trailblazer recipient by PG and NEW. As Kroger's first female officer, Marmer serves on the executive management team and oversees a broad and diverse scope of areas, including corporate sustainability, external communications, social responsibility, media relations, government, community and consumer affairs, and corporate contributions on behalf of The Kroger Foundation.
PG's 2013 Top Women in Grocery awards program marks the seventh year the national trade publication has recognized the invaluable contributions of women from all walks of the retail food industry in three categories: Senior-Level Executives (open to retailers, suppliers and wholesalers with titles of VP or higher); Rising Stars (retailers, suppliers and wholesalers with job titles above store manager, but below VP); and Store Managers.
Additional details about PG's Top Women in Grocery gala event, including registration and program information, hotel accommodations, and a complete list of current and past winners, can be found here.