03/05/2014
Safeway, Albertsons to Merge
Rampant speculation was put to rest today following the announcement that Cerberus-owned AB Acquisition LLC, parent company of Albertson's LLC and New Albertson's, Inc., will acquire all outstanding shares of Safeway for $40 per share, or $9 billion. The deal is expected to close in the fourth quarter of 2014.
The merger will create a network that includes more than 2,400 stores, 27 distribution facilities and 20 manufacturing plants, employing more than 250,000 associates. No closures are expected as a result of the transaction.

According to Albertsons' CEO Bob Miller, the transaction offers the Idaho-based grocer "the opportunity to better serve customers by adapting more quickly to evolving shopping preferences in diverse regions across the country."
In terms of leadership, Miller will become executive chairman and Robert Edwards, Safeway's current president and CEO, will become president and CEO of the combine company, banners of which will include Safeway, Vons, Pavilions,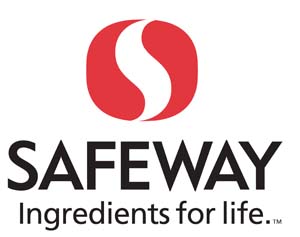 Randalls, Tom Thumb, Carrs, Albertsons, ACME, Jewel-Osco, Lucky, Shaw's, Star Market, Super Saver, United Supermarkets, Market Street and Amigos.
Under the terms of the agreement, Safeway shareholders will receive $32.50 per share in cash. Additionally, shareholders will have the right to receive net proceeds from primarily non-core assets with an estimated value of $3.65 per share, from the sale of real-estate development subsidiary Property Development Centers, LLC, and the monetization of its 49 percent equity interest in Mexico-based retailer Casa Ley.
'Business as Usual – for Now'
The companies also noted that the merger does not affect Safeway's plan to distribute the remaining 37.8 million shares of Blackhawk stock that it owns to its shareholders in mid-April and prior to the completion of the tranasaction.
In a call with the media shortly after the transaction was announced, Miller clarified the new partners "clear intent on keeping the existing retail footprint of both companies intact heading into the transaction," which when complete, "will make us one of the largest employers in America, with more than a quarter-million associates."
"Right now, it's business as usual at both Albertsons and Safeway" Miller said. "But as we work toward the close of transaction…we will share more specific details."
During the late Thursday media conference call, Edwards added that the companies will continue to operate independently until the transaction is approved, after which time management will "take the best of both companies to the combined entities."
While the widely discussed deal comes amid a period of profound upheaval in the competitive supermarket business, Miller affirmed that Safeway's "best-in-class private label program" was a very attractive aspect of the Pleasanton, Calif.-based retailer's portfolio and represents "a real strength that can be spread to all stores with more variety" and sophistication.
In addition to its eponymous banner, Safeway also operates stores under the Vons, Pavilion's, Randall's, Tom Thumb and Carrs nameplates. The Fortune 100 company has held the second-largest standing among food and drug retailers in the United States for years, the most current of which rang up sales of $36.1 billion in 2013.
Established in 2006, Albertsons operates stores under its flagship banner, as well as Acme Markets, Jewel-Osco, Lucky, Shaw's, Star Market and Super Saver, and more recently, stores under the United Family of stores – Amigos, Market Street and United Supermarkets.