As Rivals Threaten, How Can Regional Grocers Redefine Convenience?
Get great content like this right in your inbox.
Subscribe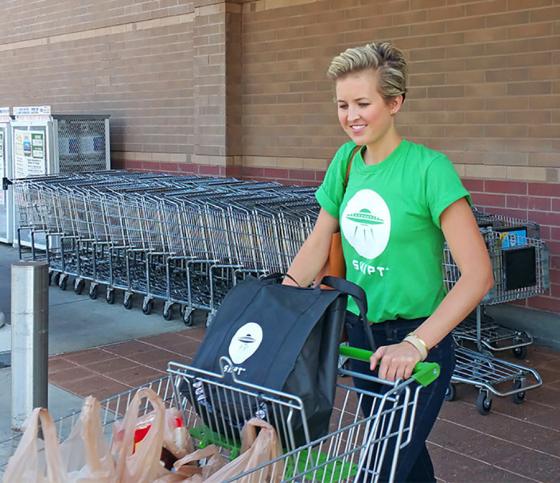 The myriad pressures confronting today's grocery businesses have been especially hard on regional players. On the one hand, they are competing with behemoths like Amazon and Walmart, whose size allows them to profit despite razor-thin margins. On the other, they face format innovators like Sprouts and Fresh Thyme that differentiate in the fresh space, as well as discounters like Aldi and new market entrant Lidl.
The pace of change in terms of both consumer preferences and new technologies can seem overwhelming. Yet regional grocers have built-in strengths that they can leverage to differentiate themselves in the marketplace. In this series of articles, we will explore where we believe regional players can win, and where they should save their strength.
In today's retail environment, where shoppers routinely access a broad range of products through a variety of platforms and channels whenever and wherever they want, supermarketers must understand that the idea of convenience is being redefined on a daily basis. If not, they risk losing not just sales, but also a growing percentage of their customer base.
Combined with skyrocketing consumer expectations, this new meaning of convenience has turned services that were once key differentiators into table stakes for food retailers. It also places regional players at a distinct disadvantage, because it usually calls for significant technology investment — from digital platforms to automation to robotics — an area where companies with deep pockets and a national presence have the upper hand.
So, for regional grocers, the question becomes: How can we take convenience off the table for their customers, so as not to lose on convenience? And how can we do this without draining resources to the point where true strategic differentiators for regional grocers, such as local offerings, community connections and heightened experiences, are given short shrift?
Certain elements of convenience are no longer optional, even for long-established regionals. They comprise a minimum viable service that regional grocers must be able to offer their customers.
Certain elements of convenience are no longer optional, even for long-established regionals.
Essential Services
First, most consumers expect to be able to shop online, either from home or from their mobile devices. A seamless, easy-to-use website is therefore a requirement.
Second, today's consumers tend to be on the go 24/7 and are often overscheduled —indeed, time is often as valuable to them as the money they spend. They want the option to remotely select items from their phone or computer, or on a smooth and simple app, and have them ready for in-store pickup when they arrive.
Finally, and likewise as a service to these time-strapped consumers, the option to have items delivered to their homes is another essential offering. While some large players like Amazon-Whole Foods have the scale and financial means to build out their own delivery services, this is not a strategy that regionals should attempt. Instead, they should continue to expand their relationships with third-party delivery companies like Shipt, Deliv or Instacart, which can offer a high level of convenient options to consumers. And of course, in doing so they will deepen the most important relationship of all — with the customer.
Looking at the broader picture, by offering these three essential services, regional players can ensure that convenience doesn't become a negative differentiator, giving shoppers a reason to abandon them.
Of course, the goal posts of accessibility and shopper amenities are always shifting, so regional grocers can't afford to rest on their laurels once they've made these table-stake investments. It's critical to remain abreast of changing customer expectations to stay a step ahead. But any attempt by regionals to dazzle on convenience — as defined in the new, digitally empowered way — is likely to be unproductive, succeeding only in funneling resources away from where they can have the most impact. Regionals in general would be better advised to focus on other critical areas where it's possible for them to outshine national competitors.
In our next article, we will address one of the most important differentiators for regional grocers: a carefully curated suite of offerings.