The Return of Small-Format Stores
Get great content like this right in your inbox.
Subscribe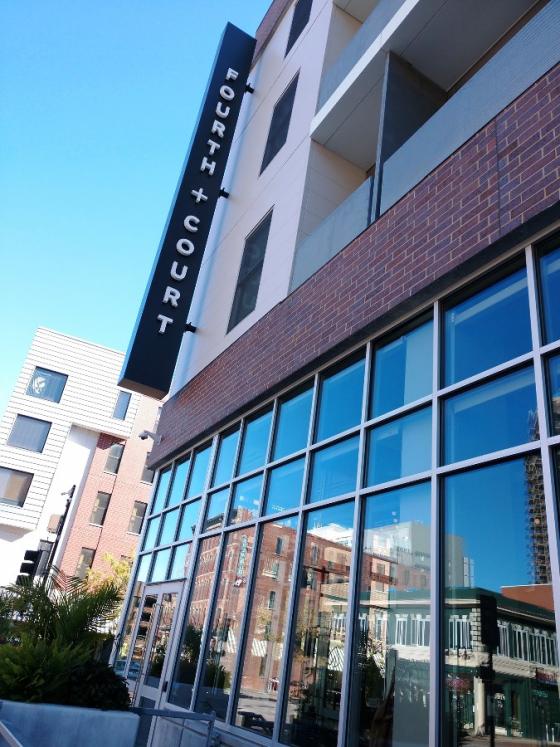 The populations of metro areas are increasing, and most of these new city dwellers are young professionals and retired Baby Boomers.
That's an opportunity for grocers, and it may be signaling that the pendulum is swinging back in the direction of small-format stores.
Midwestern superstore retailer Meijer just revealed plans for a 42,000-square-foot grocery store as part of a $60 million mixed-use development in downtown Detroit. Expected to open in fall 2019, it follows the retailer's plans to build a similar store in the downtown area of its hometown of Grand Rapids, Mich., where a grand opening is anticipated about a year from now.
Such stores stand in stark contrast to Meijer's typical locations, which run around 200,000 square feet, like two of its other recent Detroit stores. Yet unlike Meijer's usual everything-under-one-roof product offering, the new downtown store will focus exclusively on grocery for the relatively lower-income population of some 170,000 people living within 5 miles of the site, according to Crain's Detroit Business.
That's a reversal of sorts for Meijer, which earlier this year closed two underperforming smaller-format (90,000 square feet) stores in the Chicago area.
Meanwhile, Walmart has gone back and forth on small formats in recent years, first retreating from the concept and then announcing plans to expand its Express stores. And Target is pursuing a strategy that includes smaller "flexible format" stores, with more than 30 new locations planned through 2019.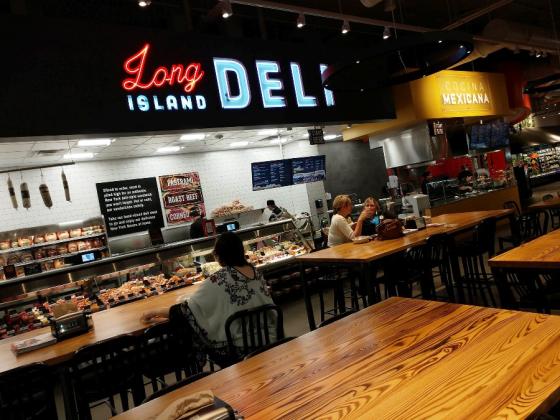 What's changed?
Lidl, for one – the German limited-selection hard-discounter is aggressively moving into the U.S. market with smaller stores, fewer SKUs and lower prices, aiming to make consumers' lives more convenient by focusing on their most pressing needs with the most-sold items. Longtime rival Aldi, already entrenched in the States, is meeting its old foe head-on with expansion plans of its own.
And then there's Amazon, upon which all eyes in the retail world remain fixed to see how its takeover of Whole Foods Market will impact price, online shopping and home delivery.
Among those up to the challenge is Iowa-based grocery chain Hy-Vee. With 240-plus stores in eight Midwestern states, Hy-Vee has been busy experimenting with various formats that are riffs on its standard 90,000-square-foot full-size flagship, from urban markets to c-stores to hybrid markets designed as click-and-collect pickup centers offering groceries, fuel and prepared foods.
One of Hy-Vee's latest ventures is Fourth + Court, a 35,000-square-foot store heavily focused on prepared foods. It features a food court offering made-to-order sandwiches, sushi and various ethnic cuisines, all of which can be taken to go or eaten in the store's urban-rustic café seating area. There's also one of Hy-Vee's full-service Market Grille restaurants, complete with a bar and an extensive wine selection.
Part of a mixed-use residential and retail development, Fourth + Court features a Starbucks to serve morning-coffee traffic; an amazing scratch bakery; meat and seafood counters scaled down from Hy-Vee's full-sized stores, but heavily focused on seasoned, ready-to-cook items; a local- and organic-centric produce section; a curated center store featuring many local products; and a pharmacy with an on-site dietitian.
Sitting in the shadow of the Polk County courthouse, Fourth + Court is part of a downtown neighborhood that's seen much renewal, with trendy retailers as well as restaurants that have found the new Hy-Vee to be a great resource.
The store serves an eclectic clientele – Millennials and Boomers, executives and blue-collar workers, commuters and tourists. "Downtown, there's all sorts of festivals and events – we're in the thick of it," Jen Kopriva, VP of Hy-Vee's North Central District, told me during my recent visit to Fourth + Court.
It appears that, at least for some retailers, the small-/urban-format store has returned.
All retailers are going to need to be more introspective if they hope to better connect with consumers in the rapidly evolving retail landscape. It's about delivering solutions on the shopper's terms – what they need, why they need it, when they need it, where they need it.