Retailers, CPG Companies Need to Collaborate
Get great content like this right in your inbox.
Subscribe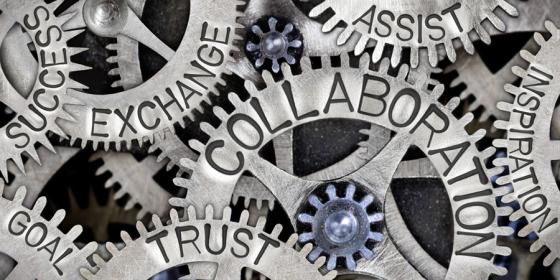 Who will budge first? The tug-of-war between consumer goods manufacturers and retailers has always been about gaining leverage through dictating terms. Amazon revealed recently that Whole Foods will charge manufacturers more for premium shelf space. Walmart is issuing penalties for late deliveries, but to its credit, the mega-retailer is also offering incentives in the form of additional shelf-level data. Similarly, manufacturers do their part to manipulate terms to their own advantage.
However, this is a time where manufacturers and retailers have more data at their fingertips about what consumers buy, when they buy it and what makes them buy something. Nonetheless, both parties remain latched onto the notion that success must be an "either or," but not an "us."
Getting to 'Us'
Due to the availability of useable data and the technology to bring real-time quantified historical and predictive performance metrics to the forefront, both parties now have the opportunity to shift from leverage-gaining manipulation to mutually beneficial collaboration as a path to build a profit-generating strategy. Instead of debating who is right or has the best data, creating a single version of the truth with both manufacturer and retailer data creates shared transparency and responsibility.
As this happens, barriers surrounding execution, promotional ROI and competitive advantage are broken down during post-event analysis, opening a dialogue about areas for improvement. These collaborative reflections about strategy shouldn't stop as hypotheticals as they have in the past, resulting in running the same promotions year after year. Rather, applying this insight with predictive constraint-based modeling to define trade promotion events and customer plans optimized for revenue, profit and volume for the retailer and manufacturer eliminates uncertainty. With this, retailers and manufacturers can have data-driven conversations about what works and what else they could be doing together.
Obstacles or Opportunities
Given the ongoing disruption, increased competition and shifting landscape that make up the consumer goods and retail sector, the necessity to maximize investment and sustain growth isn't just about being successful, it's also about surviving. To reach the place where optimizing the category and the holistic marketing investment is truly impacting revenue, collaboration must be a priority. In doing so, not only do manufacturers and retailers position themselves for optimized results, but also to be able to reach the consumer in the most efficient and effective way.