12/05/2018
Raley's Sells Aisle 1 Fuel Centers to Anabi Oil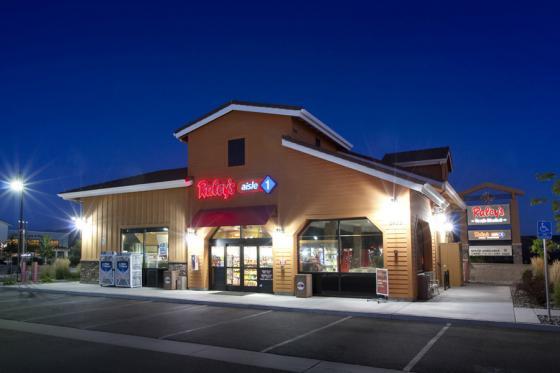 Western U.S. grocer Raley's will sell its Aisle 1 fuel stations to Southern California's Anabi Oil, which owns and operates more than 295 locations and delivers fuel to another 160 stations under multiple brands, including its own Rebel brand
Located throughout Northern California and Nevada, the 13 Aisle 1 locations involved in the deal will become exclusive fuel partners with Raley's after the transaction closes, which should happen later this month. Under the agreement, the West Sacramento, Calif.-based grocer will continue providing customers with fuel rewards when shopping select Raley's grocery stores, and customers will be able to redeem those rewards at the Aisle 1 locations, all 13 of which will retain their banner name.
The deal includes one location each in Sacramento, Fair Oaks, Rocklin, Lincoln, Woodland, Folsom, Modesto, Galt, Stockton, Alameda and South Lake Tahoe, Calif., as well as in Sparks and Reno, Nev.
"As we continue to move our vision around health and wellness forward, we are focused on our core business of offering healthy food at affordable prices," said Keith Knopf, Raley's president and CEO. "This move will allow Raley's to advance our long-range strategic plan and sets up a series of moves that will position Raley's for significant growth and expansion."
In the vetting process, Raley's evaluated several offers, determining that Upland, Calif.-based Anabi would make a suitable steward and partner. The two companies are working together to provide options for continued employment to the 80 associates employed at the 13 locations.
Both companies described themselves as aligned in their vision for operations and future expansion, with the plan to provide the best possible service to customers and their communities. The partnership includes opportunities for growth, including expanding customer discounts to other Rebel locations and consideration of future fuel stations throughout Raley's footprint.
Raley's operates 129 stores under five banners: Raley's, Bel Air Markets, Nob Hill Foods, Food Source and Market 5-One-5. The company is No. 26 on Progressive Grocer's Super 50 list of the top grocers in the United States.