Quilted Northern Soft & Strong Wants Consumer Input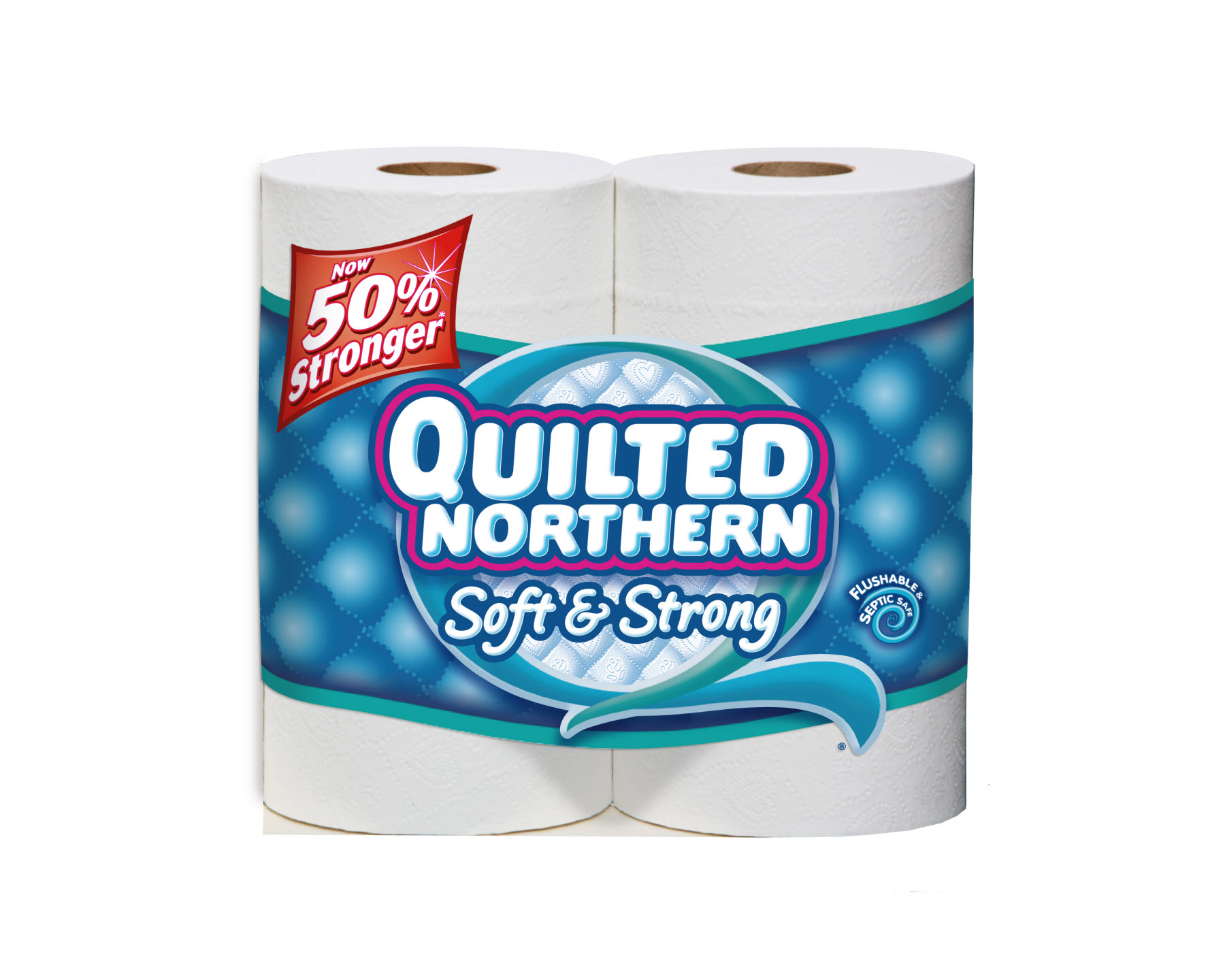 To support the launch of its new Quilted Northern Soft & Strong -- now 50 percent stronger when wet -- Atlanta-based Georgia-Pacific has rolled out an integrated marketing campaign that aims to bring "taboo" bathroom conversations out into the open.
Encompassing television; print; quick-response mobile technology; social media such as Facebook, YouTube and Twitter; and in-store and promotional events to reach the brand's audience, the campaign asks consumers to talk about ways to share their bathroom experience, overcome inhibitions relating to the topic; and laugh over such mishaps as getting tissue stuck to the bottom of a shoe.
"Given express permission by our consumers, we are changing the discussion about the toilet paper product category," said Patrick Davis, senior marketing director at Quilted Northern. "The new campaign will connect with our audience and drive the dialogue about the importance of clean. As consumers try our new Quilted Northern Soft & Strong, they can talk about its improved reliability and other desirable qualities. We'll listen, which will help make our toilet tissue even better in the future."
To prepare for the campaign, the brand team spent two years sifting through thousands of comments and suggestions about its products. "We have learned that our consumers want continued product improvements that demonstrate confident cleaning," noted Davis. "They expect standards like 'strength' or 'softness.' But we found that there are deeper expectations around 'clean' and how it affects confidence. Our audience would prefer a dialogue that is more informative and direct, while less euphemistic."
More information about the campaign can be found at www.facebook.com/quiltednorthern.