Publix Reveals Hometown GreenWise Location
Get great content like this right in your inbox.
Subscribe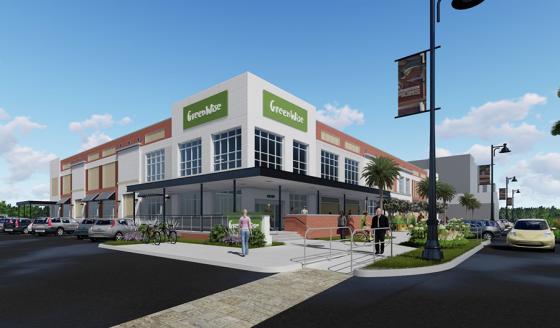 Publix Super Markets has revealed another site for its rebooted GreenWise Market concept. The new approximately 25,000-square-foot location will be in the grocer's headquarters city of Lakeland, Fla., on South Florida Avenue, just north of the intersection at Lake Miriam Drive and West Pipkin Road, and across the street from Lake Miriam Plaza. The opening date hasn't yet been determined.
"Our new GreenWise Market concept celebrates specialty, natural and organic foods, and we think foodies and health-conscious customers alike will love what the store will offer," said Publix SVP of Retail Operations Kevin Murphy. "We're especially excited to announce a location in our home town."
The location of the first newly redesigned GreenWise Market was revealed in 2017. The store, now under construction in Tallahassee, Fla., is expected to open in late September. The second revamped location is currently being built in Mount Pleasant, S.C., with an anticipated opening in early 2019.
Further details about the new format will appear online as the opening date of the first location draws closer. Publix said that it "continues to look for additional GreenWise Market locations throughout its operating area."
Privately owned and operated by its more than 190,000 employees, Publix has 1,171 stores in Florida, Georgia, Alabama, Tennessee, South Carolina, North Carolina and Virginia.