Publix is Only Grocer Among Fortune's Top Employers for Millennials
Get great content like this right in your inbox.
Subscribe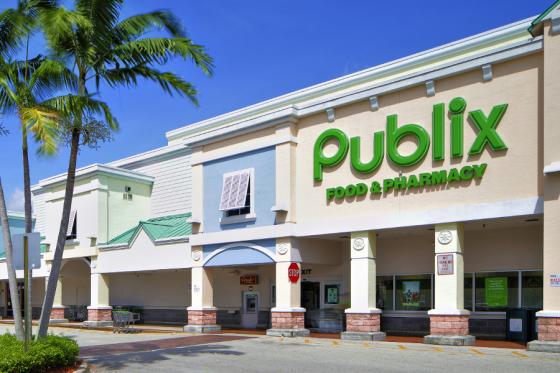 Publix is not only a great place to work for Millennials, but also the only grocer cited as such by Fortune on its latest list of the 100 top spots for Millennials to work.
Publix took the No. 62 spot on the "100 Best Workplaces for Millennials" list, which represented industries from technology and insurance to hospitality and construction. Currently, the Lakeland, Fla.-based grocer employs more than 107,000 Millennials, who make up 57 percent of the company's workforce.
Defined as those born between 1981 and 1997, Millennials are known for appreciating firms with strong values. And they appear to favor Publix as an employer due to its inclusive, family-like treatment of associates.
"I am currently a full-time police officer and still decided to stay part-time with Publix because it truly is like a family – from the way you are treated to the many opportunities," one employee told Fortune.
Another noted that the workers at Publix are treated as associates, not employees, who are all owners of the company. And when everyone is treated as an owner, the company will have thousands of stakeholders who want it to succeed.
"We are all in this together; that is what gives us on-edge over the rest of the industry," the associate said. "Customers come to our store for the experience, not the deals or prices, [and] that is all because we have associates who care and take ownership."
"Our associates are the heart of our company," said Publix CEO and President Todd Jones. "We work to create an environment where our associates enjoy coming to work for the opportunities they have and the relationships they form. At Publix, we provide resources for our associates to help them develop throughout their careers."
The results of this year's Fortune list are determined from surveys of more than 434,000 Millennials at companies that have been recognized as a great place to work. Millennials were surveyed on their opportunities to innovate and contribute to the company's overall success, as well as fair treatment, respect from managers, positive leadership and other factors.
Publix employs more than 190,000 associates and operates 1,187 stores in Florida, Georgia, Alabama, Tennessee, South Carolina, North Carolina and Virginia. The retailer ranks as No. 4 on Progressive Grocer's Super 50 list of top grocers in the United States.