03/13/2018
Publix Managers Honored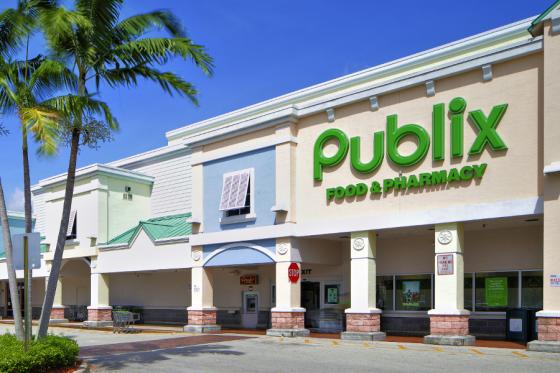 Publix Super Markets recognized 12 managers during the grocer's annual conference. At the March 12 ceremony, one store manager from each of the company's five divisions and one support-area associate received the 2017 George W. Jenkins Award — named for late Publix's founder — and one district manager from each division and one support-area manager garnered the President's Award.
The prestigious George W. Jenkins Award recognizes a manager in each division and a support manager who emulate "Mr. George's" rich tradition of leadership yet develop their own ways to perpetuate Publix's culture.
The 2017 recipients are:
Store Manager Jerry Meyer, Alpharetta, Ga.
Store Manager Raymond Musser, Cary, N.C.
Store Manager Craig Fitzpatrick, Fernandina Beach, Fla.
Store Manager Mark Hightower, Sarasota, Fla.
Store Manager Gary Chin, Miami
Grocery Retail Coordinator Guy Bair, Jacksonville, Fla.
The President's Award pays tribute to managers who embody the philosophies and spirit of growth upon which Publix. Recipients are dedicated to maintaining the dignity, value and employment security of their associates.
The 2017 recipients are:
Atlanta Division District Manager Felix Allen
Charlotte Division District Manager Walter Laird
Jacksonville Division District Manager Marsha Singh
Lakeland Division District Manager Mike Kot
Miami Division District Manager Chadi Majzoub 
Director of Nonfoods Consumables Donna Toy
"It's my pleasure to recognize our outstanding leaders for their contributions to our company, associates and communities," said Publix CEO and President Todd Jones. "These winners continue to carry on our founding traditions."
Privately owned and operated by its more than 190,000 employees, Lakeland, Fla.-based Publix has 1,171 stores in Florida, Georgia, Alabama, Tennessee, South Carolina, North Carolina and Virginia.
Some Publix George W. Jenkins and President's Awards Winners