Prime Day Shoppers Loved the Physical-Digital Link Between Amazon, Whole Foods
Get great content like this right in your inbox.
Subscribe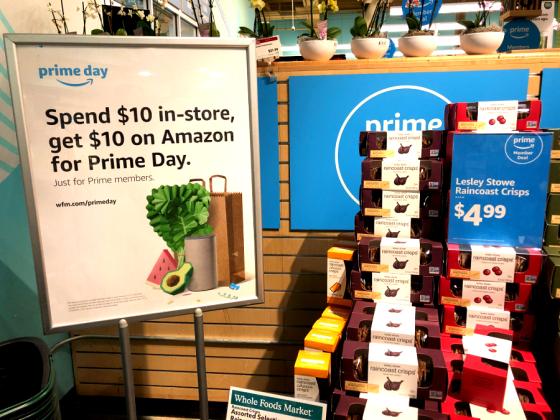 While only 14 percent of Amazon Prime members shop at Whole Foods, most of them took advantage of Amazon's deal offering a $10 credit toward digital Prime Day deals for purchases of $10 or more at the Austin, Texas-based grocer's stores, according to new research from mobile-powered market research firm Field Agent.
Some 74 percent of those who participated in Whole Foods' Prime Day promotions said that they took advantage of the deal, survey results from the Fayetteville, Ark.-based company show. Meanwhile, another 44 percent said that they purchased produce, meat or packaged groceries with deeper-than-usual discounts exclusively for Prime members.
Overall, shoppers liked what they saw of Amazon's incorporating Whole Foods stores into Prime Day. Of those who participated in Whole Foods' Prime Day deals or promotions, 71 percent said that they were extremely or very satisfied with the quality of deals and promotions.
the day was not without its communication issues, however. Almost half (47 percent) of Prime members who shop Whole Foods but didn't take advantage of the in-store Prime Day deals said that they didn't know the deals were available.