PriceRite Opening 2nd Baltimore Store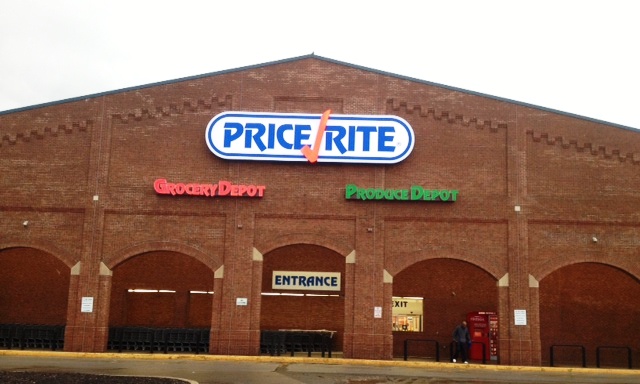 Wakefern Food Corp.'s PriceRite price-impact banner will hold an opening celebration and ribbon-cutting ceremony this week for its new 39,000-square-foot store in the Mt. Clare Junction Shopping Center in Baltimore. Slated to attend the Dec. 12 event are Mayor Stephanie Rawlings-Blake and Leslie Marsiglia, director of annual programs at the Halethorpe-based Maryland Food Bank, in addition to other local officials and community leaders. PriceRite will make a special donation to the food bank during the ceremony.
The location (above) is PriceRite's third in Maryland, second in the greater Baltimore area and first in the city of Baltimore itself. PriceRite's first store in Maryland opened on Security Boulevard in Baltimore County in 2011, and the second Maryland location bowed in District Heights last month. The latest store, which, like the others, will offer warehouse club style-shopping without requiring customer membership fees, is bringing 130 full- and part-time jobs to the area.
Store features include such green technologies as glass doors on dairy cases, and energy-efficient lighting and refrigeration, along with a fresh seafood department. Store hours are Monday through Saturday, 8:00 a.m. to 9:00 p.m. and Sundays, 8:00 a.m. to 8:00 p.m.
"At PriceRite, it is our philosophy that our customers shouldn't have to sacrifice quality to save on price," said PriceRite spokeswoman Kathy Freedman.
Operating in Connecticut, Massachusetts, New York, Pennsylvania, Rhode Island and Maryland, PriceRite stores are a wholly owned subsidiary of Keasbey, N.J.-based Wakefern Food Corp., a retail cooperative whose members operate ShopRite supermarkets in the Northeast.