Phillips Offers Comprehensive Online Recipe Center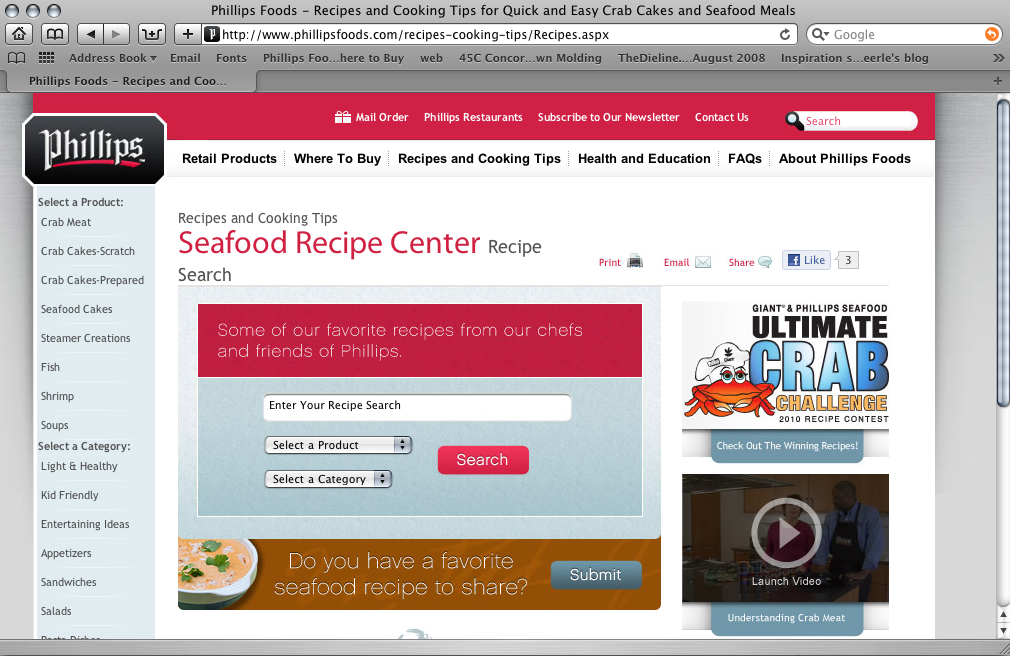 Phillips Foods is enabling retailers to find a wide assortment of seafood recipes on its exhaustive online Recipe Center. The culinary treasure trove, which includes what Baltimore-based Phillips calls the biggest collection of crab recipes, features a user-friendly search engine that can be accessed anytime at www.phillipsfoods.com/recipes. The recipes found there can be used for items carried in either the seafood counter or the deli department.
The Recipe Center provides hundreds of meal ideas that retailers can share with customers as recipe card suggestions or link to on their company websites for consumer use, or employ as custom promotional ideas across the calendar year. Encompassing all dayparts, the selections include recipes for various appetizers, snacks, soups, salads and sandwiches. Among the featured recipe categories are crab cakes (scratch-made or suggestions to enhance prepared items), crab meat, fish, shrimp, and "light & healthy."
Additionally, the recipes and cooking tips cover a broad range of important topics such as a guide to crab meat grading, safe handling of seafood, sustainability, and the nutritional content of seafood. Recipe contributors include company co-founder Shirley Phillips, who developed Phillips' original crab cake; celebrity chefs; and Phillips' culinary team.
Producer of the United States' top-selling crab cake sold in grocery stores, Phillips also makes the No. 1 brand of pasteurized crab meat, as well as seafood cakes, soups, appetizers and dips for consumer to prepare at home. The company also operates famous seafood restaurants.