PG WEB EXTRA: Thinking Pink, Too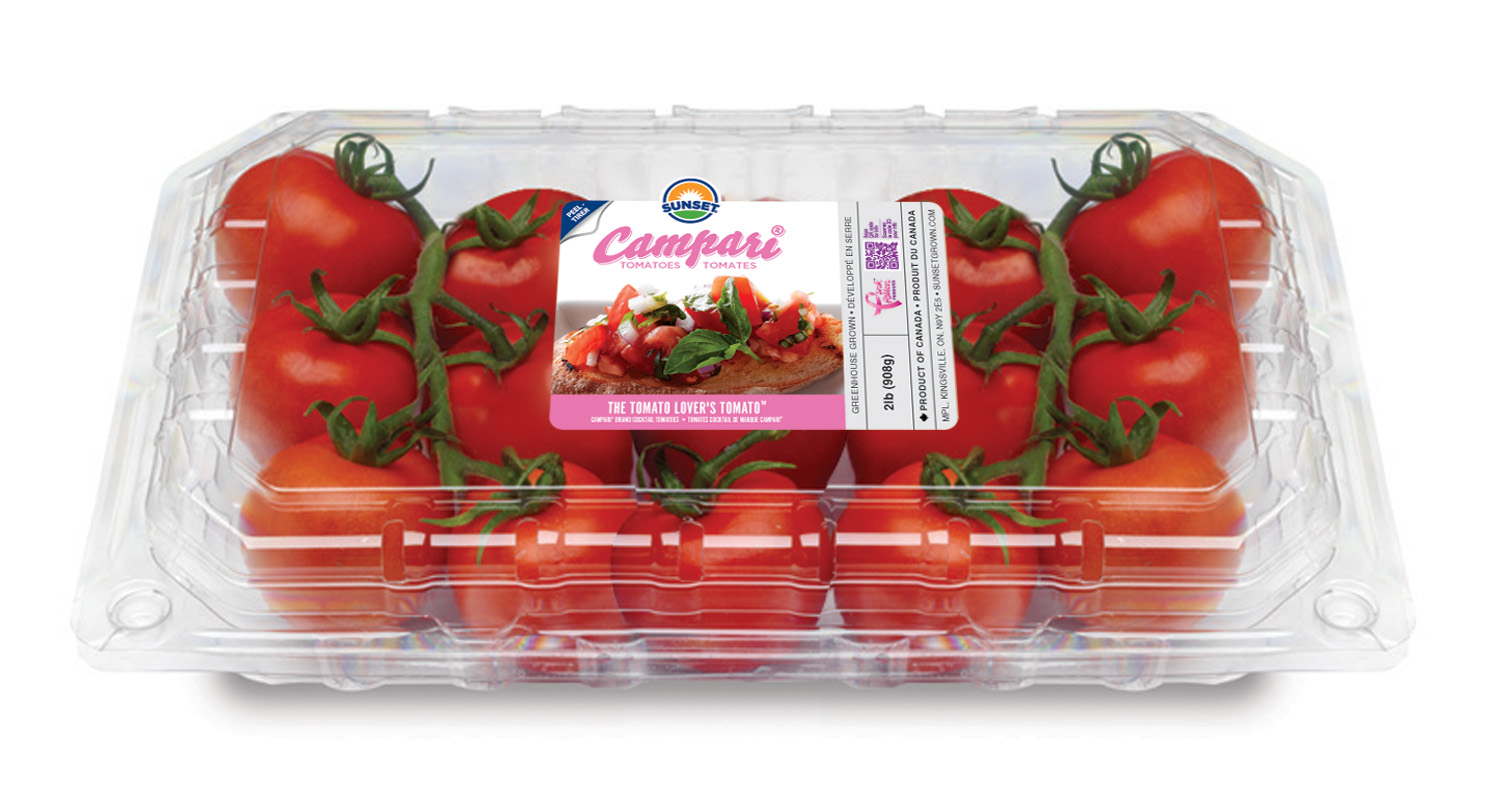 Mastronardi/Sunset of Kingsville, Ontario, is again joining forces with the Pink Ribbon Produce Campaign for the month of October to help raise breast cancer awareness. This is the seventh year of participation for Mastronardi Produce, which has donated more than $100,000 to the National Breast Cancer Foundation (NBCF) over the past six years.
For each Campari tomato purchase made across North America during the month of October, Sunset will make a donation to the Frisco, Texas-based NBCF. Specially marked pink ribbon-themed packaging will include a QR code, which will direct shoppers to the Sunset Cares website.
The site has been updated to include information on how consumers can get involved in supporting breast cancer awareness via social media. Sunset is also holding contests and promotions all month long across social media channels, using the hashtag #SunsetCares.