PG WEB EXTRA: Summer Sipping
Bud Preps for Season
Not only is St. Louis-based Anheuser-Busch launching a unique bowtie-shaped Budweiser can in an 8-pack this month as part of its summer initiatives, but the company's Bud Light Lime has also introduced Straw-Ber-Rita, a flavored malt beverage that it says "blends the refreshment of Bud Light Lime with the taste of an authentic strawberry margarita."
Last year, Bud Light Lime's Lime-A-Rita became the leading flavored malt beverage brand on the market, selling more than 500,000 barrels. The successful launch was second only to Bud Light's other 2012 innovation, Bud Light Platinum, the No. 1 top-selling new product in the alcohol category.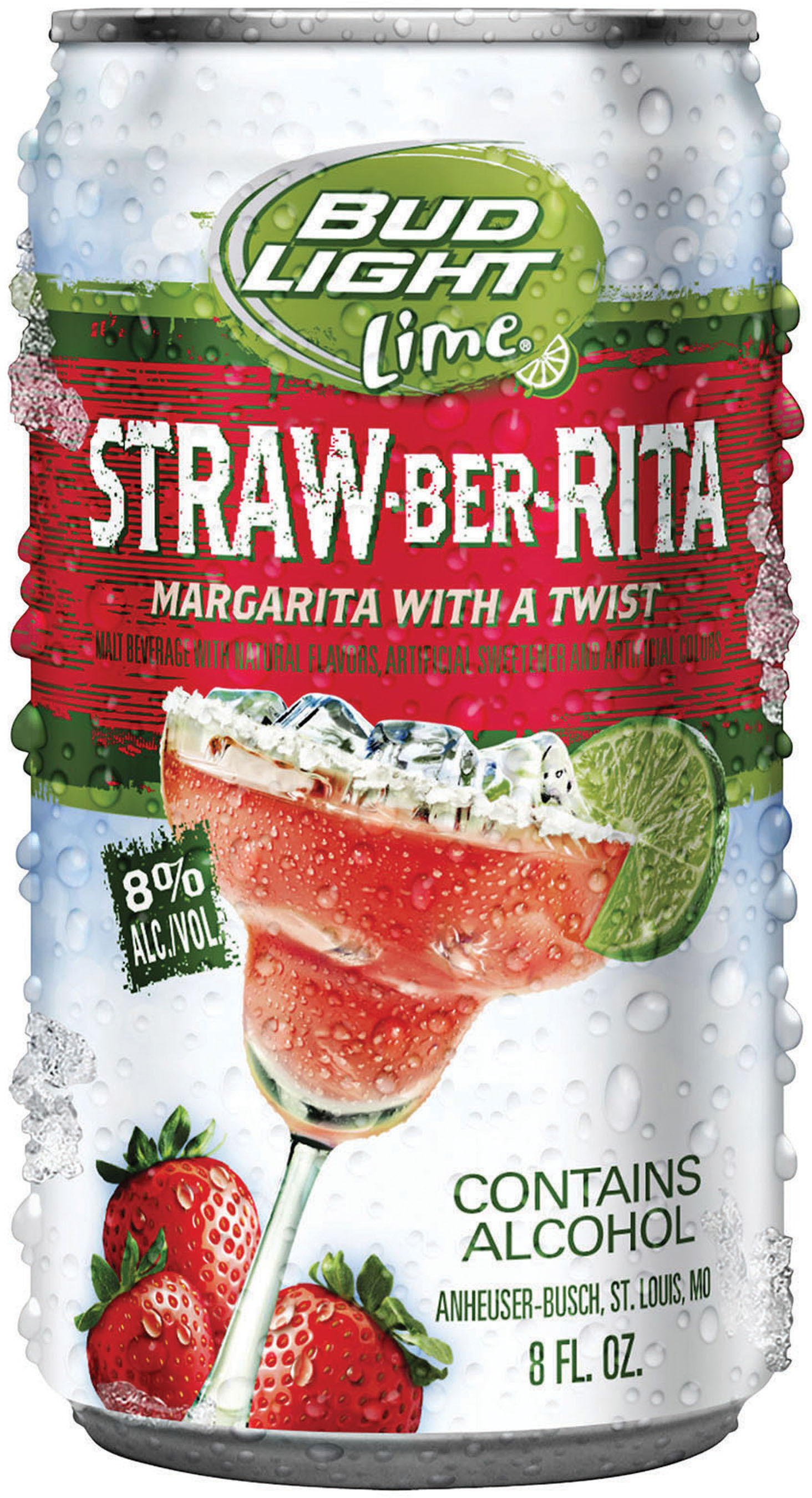 "The response to Lime-A-Rita, especially among non-beer drinkers, was tremendous, and we knew we'd tapped into a winning insight we could build on," says Rob McCarthy. VP, Bud Light. "Strawberries and margaritas have long gone hand-in-hand. Straw-Ber-Rita is a unique twist on a familiar flavor that only Bud Light Lime can deliver."
According to A-B, a wholly owned subsidiary of Anheuser-Busch InBev, both varieties are best enjoyed over ice. The new flavor is available in three pack sizes: a 12-pack of 8-ounce cans; a 4-pack of 16-ounce cans, and 24-ounce cans. For more on Mexican-inspired beverage alcohol products and promotions, see "The Mexican Connection" below.

As far as summer promotions go, the brand is introducing "Bud Light Music First," which will culminate on Aug. 1, with "50/50/1," a never-before-seen live music event that will see Bud Light present one concert in each of the 50 states on a single day.
"Music is such a unique platform because it brings people together, yet everyone interacts with it on a personal level," notes McCarthy. "With Bud Light Music First, we have an amazing collection of artists and partners that will make sure every adult fan can experience music in a fun, interesting way this summer."
Fans can become part of the experience by downloading the Bud Light Music First app, which is available from the Apple and Android app stores. The app will enable consumers to score such prizes as Monster DNA Headphones, Live Nation Concert Cash, Universal Music Group (UMG) music downloads and 50/50/1 concert tickets throughout the summer. Adults can enter codes found on specially marked packages of Bud Light, Bud Light Lime or Bud Light Platinum into the app for a chance to instantly win a Music First prize. All told, Bud Light plans to give away more than 500,000 music-centric prizes this summer.
The brand has also with Myspace to build an interactive home for the Music First program, a single destination where fans can receive updates on concerts, connect and listen to 50/50/1 artists, and download the Bud Light app via iOS and Android mobile devices for a chance to win tickets to shows in their town or redeem prizing directly from their desktop computers. The Bud Light Music First Myspace hub will also feature a series of exclusive interviews with artists who will each share stories about their own personal music firsts and livestream select 50/50/1 concerts on Aug. 1.
Artists slated to perform in 50/50/1 include Kendrick Lamar, Sublime with Rome, Alex Clare, and The Flaming Lips. The 50/50/1 concert series was created in partnership with Beverly Hills, Calif.-based Live Nation Entertainment.

Guinness to Sponsor Soccer Tournament
Relevent Sports, a division of New York-based RSE Ventures, and Fox Sports Media Group have unveiled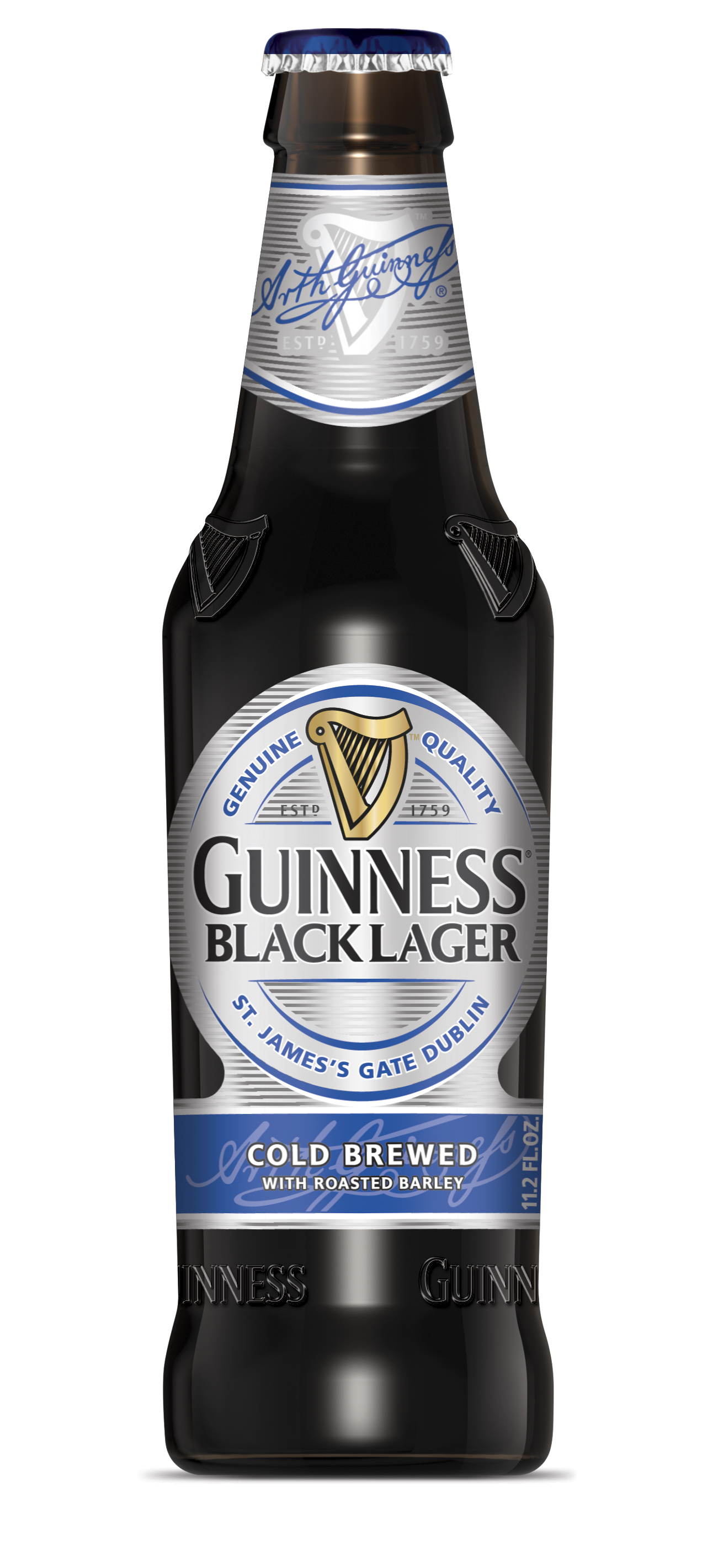 plans for the 2013 Guinness International Champions Cup, a new eight-team bracketed soccer tournament to take place this summer in the United States, which hasn't seen a comparable tournament since it hosted the 1994 World Cup.
Teams so far slated to participate in the one-of-a-kind tournament are Inter Milan, Juventus, Los Angeles Galaxy and Real Madrid, with four additional marquee international clubs to be unveiled May 7.
"The United States has never seen a club soccer tournament of this scope and caliber," noted Relevent Sports CEO Charlie Stillitano. "The Guinness International Champions Cup will bring a new level of excitement and enthusiasm to the burgeoning sport of soccer across America."
The tournament will open in Europe on July 27 in an as-yet-undetermined city and play out over seven days at six marquee venues across the United States, with semi-finals in New York and Los Angeles on Aug. 3-4. The other host cities will be Phoenix, San Francisco, Indianapolis and Miami.
The tournament will be seen in 151 countries and culminate on Aug. 6-7 as all eight teams arrive at Miami's Sun Life Stadium for a pair of doubleheaders, including the Aug. 7 championship match. All teams will play at least three matches in the bracketed tournament.
Fox Soccer will televise 11 of the 12 matches live, among them the championship. Fox Sports will also broadcast a live match on Saturday Aug, 3. In subsequent years, the tournament will air on FOX Sports 1, FSMG's new national multisport cable channel set to debut in August.
"Guinness & Co. is a well-known supporter and champion for sports around the world," said Doug Campbell, brand director at Guinness, which has been brewed at the St. James's Gate brewery in Dublin, Ireland, since 1759. "To so many, soccer is more than a game, and we have always celebrated Guinness beer as being more than a beer."

The Hard Truth
With summer just around the corner, Mike's Hard Lemonade is branching out into uncharted territory for the Seattle-based brand, including the beer and cider categories. The new items are Mike's authentic shandy hard lemonade and lager, a blend of mike's hard lemonade and crisp golden lager; Mike's Hard Smashed Apple Cider, two naturally fermented ciders made with Washington apples; Mike's Hard Lemonade Frozen in four flavors; and Mike's Hard Blood Orange.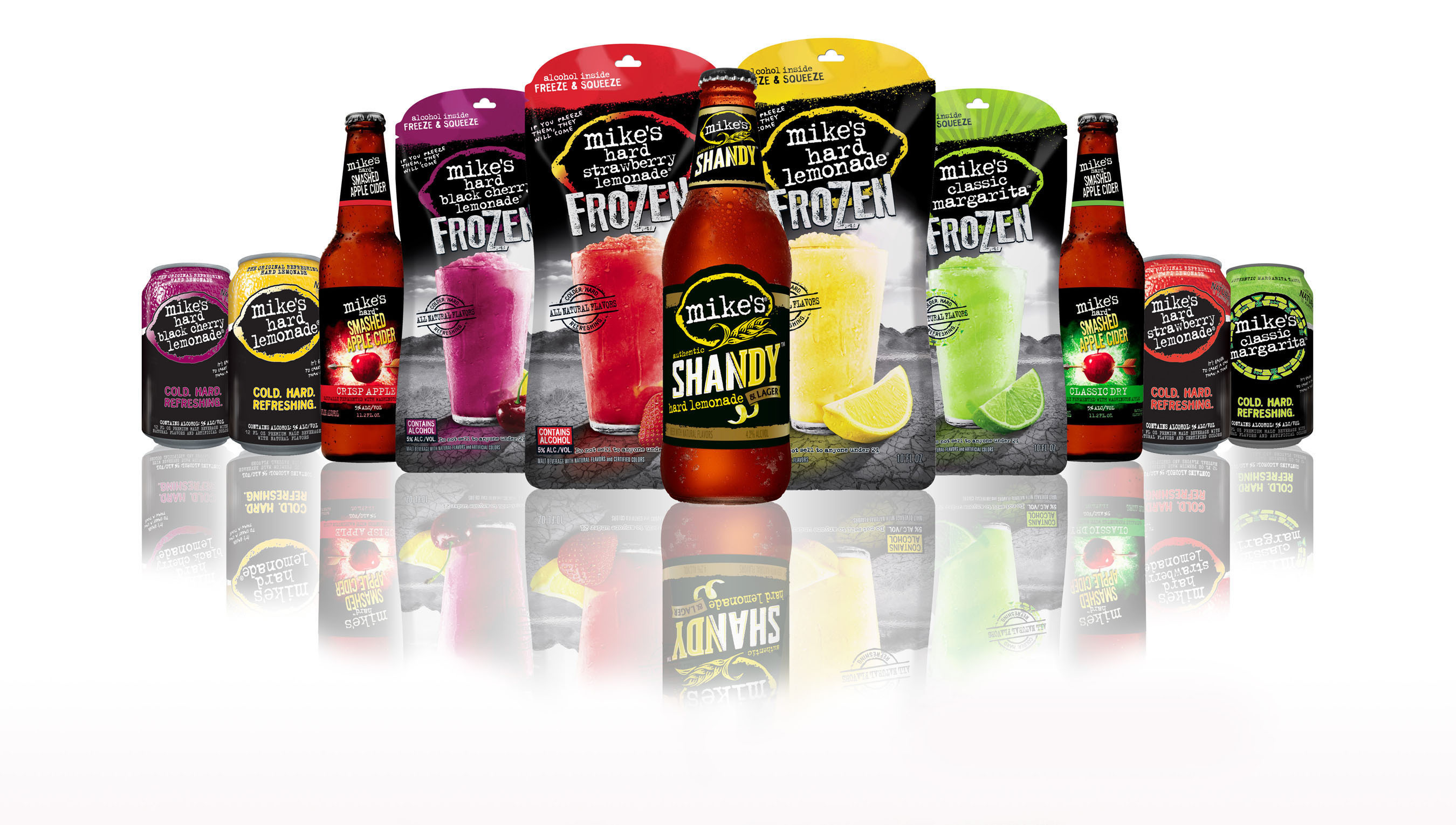 Asked what consumers seek in beverage alcohol during the summer, Mike's Hard Lemonade Co. President Kevin Kotecki responds: "First off, flavor. Hands down, that is what consumers are looking for in their summer-themed beverage alcohol products. Look what's dominating shelves and beer taps nowadays -- it is not just the traditional beers anymore. The rise of flavor has been happening for several years now as millennials, who have always had a plethora of flavor choices in nonalcoholic beverage products, come of legal drinking age."
As for Mike's products specifically, Kotecki believes that they're "really on trend right now -- consumers want more flavorful beverage experience, and we own that. It's who we are. Our new offerings deliver on flavor in a big way. Mike's Authentic Shandy, our first beer -- a blend of real mike's and lager -- is a fresh and flavorful take on shandy the way it has always been done in pubs around the word."
He continues: "Summer beverages need to portable, and that's definitely something consumers are looking for. The Mike's lineup offers consumers a solution for every drinking occasion with expanded offerings in cans for 'no-glass' summer zones like the boat or beach."
An example of this is the new Mike's Hard Lemonade Frozen pouch line, which Kotecki calls "the ultimate in cold, portable refreshment." Additionally, four popular Mike's Hard Lemonade flavors are now available in 12-ounce cans.
Mike's decision to introduce a cider product was a no-brainer, he notes: "The cider category is exploding right now." Consumer testing carried out by the company found "that smashed apple cider was preferred three to one versus the leading cider," Kotecki adds.
For summer, Mike's is introducing what he calls "four ridiculously awesome sweepstakes lined up to captivate consumers at retail and invite them to engage with" the company, including a Cinco de Mayo-themed contest with the grand prize of a trip to Europe to live the life of a soccer star, with the chance to hang out with the real article, in the shape of Carlos Bocanegra, and the return this Memorial Day of the company's Bear In A Bikini, who will escort grand-prize winners to Vegas for a VIP-style, high-roller weekend. For more on Cinco de Mayo, see "The Mexican Connection" below.
In total, Mike's will give away more than 4,700 prizes, including four grand prizes, this summer, according to Kotecki. Consumers can enter the sweepstakes by purchasing specially marked packs of Mike's and entering the codes online.
The most effective way to merchandise Mike's products at retail, he notes "is to build compelling consumer promotions and, in turn, display activity. In a category where more than 400 new alcohol SKUs were introduced last year, you have to fight for your share of the consumer's eyes and mind at retail and that's what we feel our summer 2013 promotions will do."

The Mexican Connection
With mixed drinks like "margaritas, mojitos and mimosas" on course to be enjoyed this summer, as James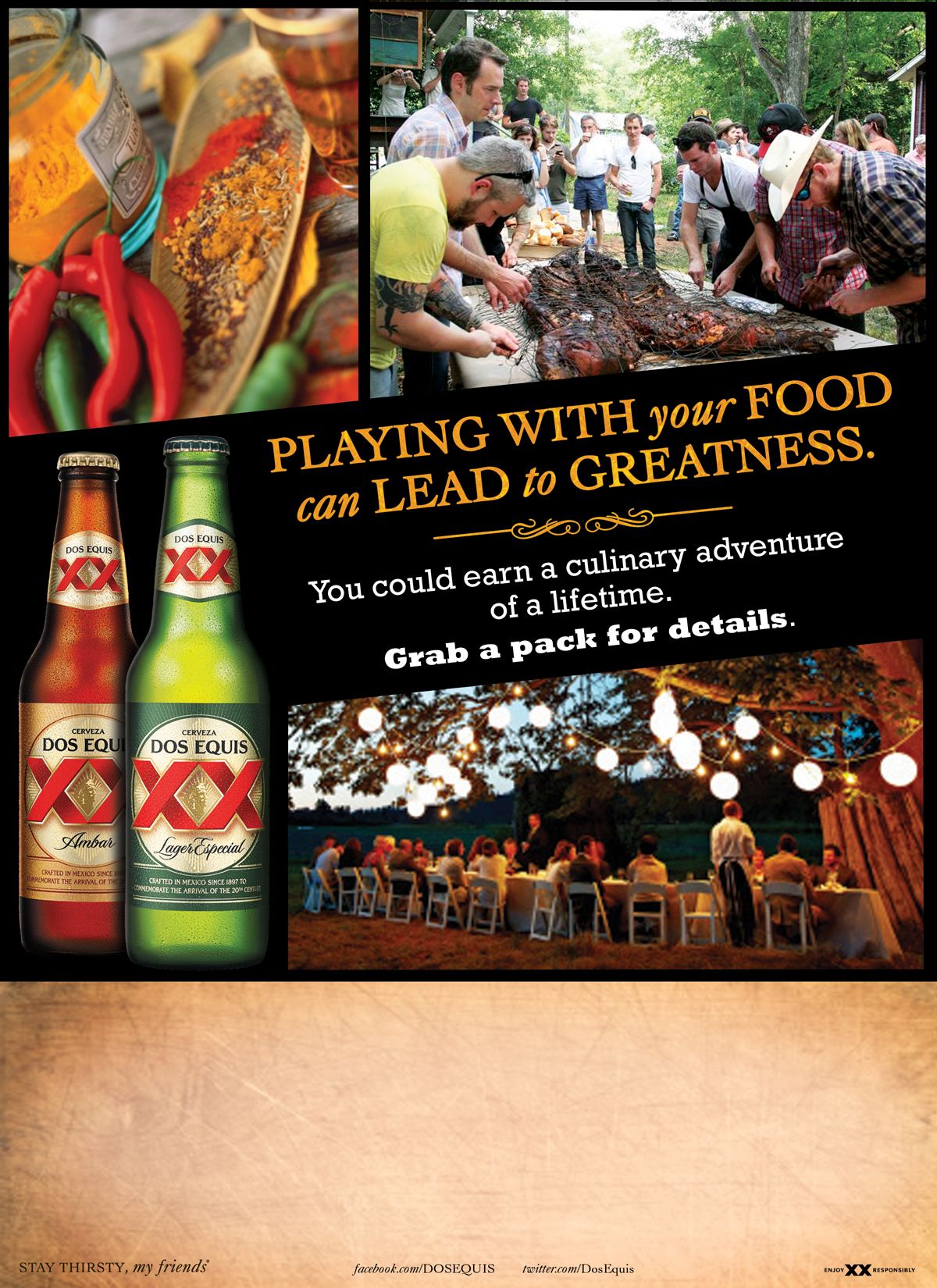 Nunes, VP, marketing services and strategy at Napa, Calif.-based Trinchero Family Estates, expects, it seems clear that beverage alcohol brands and concepts hailing from south of the border are bigger than ever.
As if to prove the point, Trinchero is introducing the Tres Agaves Tequila and Organic Mixers Margarita Co-Pack to coincide with the highest tequila consumption months of summer. The co-pack consists of a bottle each of Tres Agaves Tequila and Tres Agave Margarita Mixer.
Among the Heineken USA brands that saw impressive upward momentum in 2012 were Dos Equis, at 26 percent, and Tecate Light, at 28 percent. Further, according to Steve Ward, VP of national accounts at the White Plains, N.Y.-based beer importer, "Variety packs like Beers of Mexico do exceptionally well during the warmer months." The pack, featuring Dos Equis, Tecate and Sol, "offers consumers the perfect way to sample or serve a range of Mexico's best beer brands," explains Ward. "The initial launch in 12-pack bottles last year was so successful, we have added a 12-pack can format this summer -- perfect for on-the-go summer consumption."
There's more than one way to drink a beer, however. "Summer … allows [us] to leverage its authentic Mexican beer brands to tap into another growing trend, beer cocktails," observes Jim Sabia, chief marketing officer at Chicago-based Crown Imports. "Flagship brands like Corona Extra, Modelo Especial and Pacifico or Victoria provide a delicious and flavorful ingredient in Mexican beer cocktails, such as the popular CoronaRita, cheladas and micheladas."
Similarly, Heineken USA anticipates that "consumers will continue to seek out new styles and flavors and expand their repertoire with … creative new ways to enjoy their favorite beers such as Dos Equis Cocktails and Tecate Michelada," notes Ward.
In fact, the company is rolling out a Signature Cocktail Series on-premise program featuring three Dos Equis cocktails: the Dos-Arita, Michelada and Dos Sidra. With creativity in mind, the brand is also encouraging consumers 21 years of age and up to create and submit their own unique cocktails in the Dos Equis Cocktail Competition, for the chance to win a trip to Mexico.
Crown also has its eye on opportunities beyond the beverage alcohol section. "Food-and-beer pairings continue to be a growing trend in the culinary arts, and authentic Mexican beers like Corona Extra and Modelo Especial are great for pairing with Mexican foods," says Sabia. "These delicious beers pair nicely with everything from guacamole to tortillas to carne asada."
And from June through September, the Dos Equis Most Interesting Culinary Exploration retail program from Heineken USA will invite consumers age 21 and older to whip up their their own culinary creations and enter them online. The three entrants who receive the most votes for their dishes will get to go on what the company bills as "The Most Interesting Culinary Trip of a lifetime," to Oaxaca, Mexico, where they'll experience several unique, locally inspired culinary adventures.
In-store, custom-designed display and POS materials, including pole toppers, case stackers, price cards, tuck cards, cooler decals and a The Most Interesting Man standee, along with promotional SnapTag technology on all Dos Equis Lager and Ambar 6- and 12-packs, will refer consumers online to learn how to enter the competition and get other culinary-inspired rewards from Dos Equis. Channel-specific cross-merchandising instant redeemable coupons (IRCs) and mail-in rebate (MIR) offers, where legal, on such products as Kettle Brand Potato Chips and Master of Mixes Cocktail Mix will drive secondary display opportunities and higher basket rings for retailers, according to Heineken USA.
"In addition to craving adventure, the Dos Equis consumer enjoys a foodie lifestyle," said Kirsten Walpert, Dos Equis Brand Manager. "70 percent of our consumers enjoy being creative in the kitchen; 80 percent enjoy trying different types of foods and prefer cooking with fresh food rather than canned or frozen. The Dos Equis Most Interesting Culinary Exploration program will enable retailers to drive traffic throughout multiple sections of their stores and capitalize on the summer season."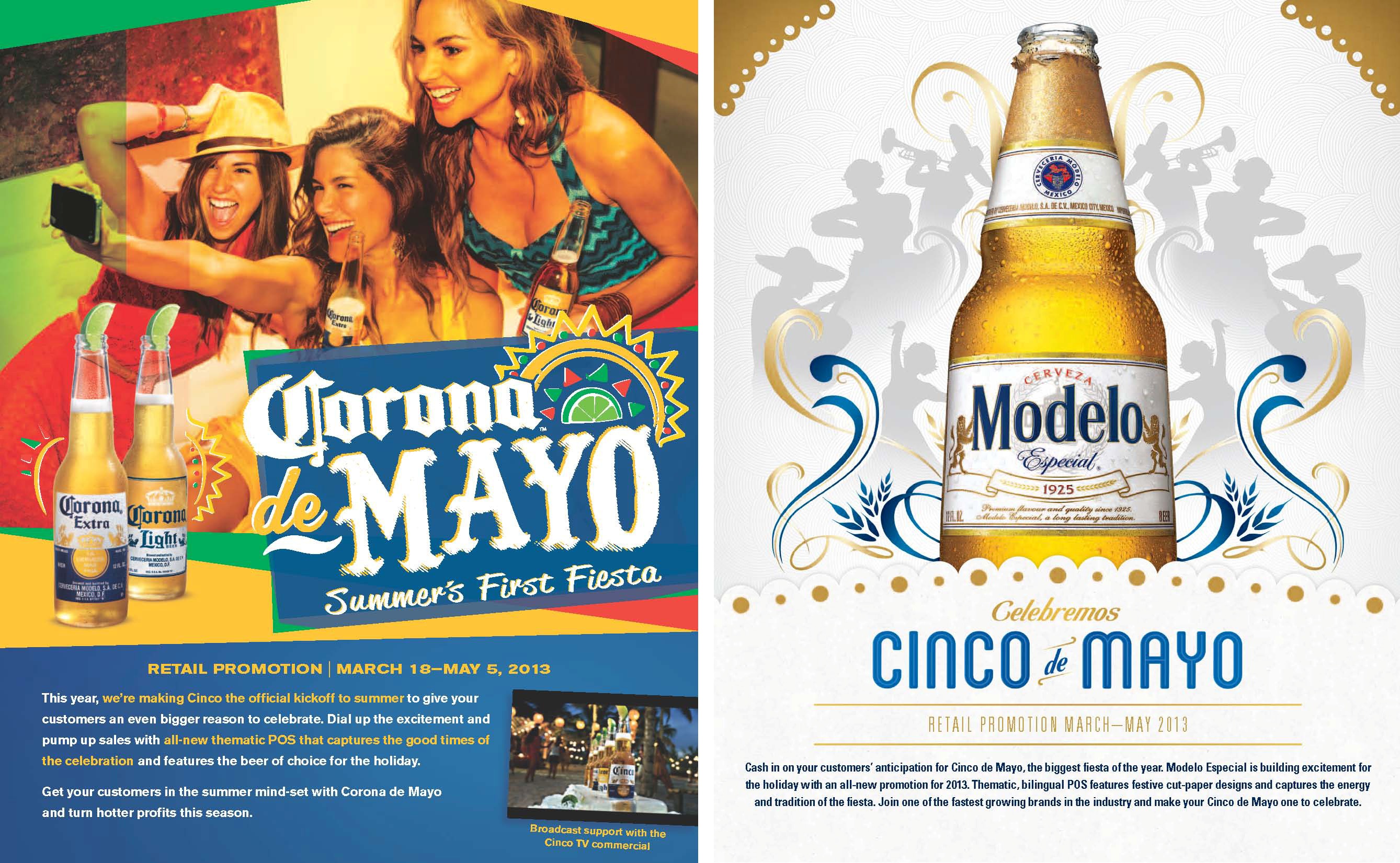 Further, to capitalize on the fact that Mexican celebrations are now popular in the United States, even among those not originally from Mexico, Modelo Brands, consisting of Corona Extra, Corona Light and Modelo Especial, has developed "fun and festive" retail promotions for Cinco de Mayo, which it bills as "the first fiesta of the year and the official start of summer."
The "Corona de Mayo" promotion, running through May 5, features off-premise point-of-sale (POS) items in high-impact fiesta-themed displays designed to trigger purchase across the shopping trip. Point-of-sale materials include an eye-catching mass display, a Cinco bottle standup, pennant strings, a base wrap, piñatas and floor decals.
Through May 5, Corona and Corona Light are teaming with the Sauza Tequila, Wholly Guacamole, Herdez, Frank's Red Hot, Snyder's, La Costeña and Mahatma brands to help deliver higher register rings and higher margins for retailers. IRCs and MIRs (where legal) are being offered with the combined purchase of partner products and a Corona or Corona Light 12-pack or larger.
And Modelo Especial is getting in on the Cinco action with the "Celebremos Cinco de Mayo" retail promotion. Premium bilingual point-of-sale items combine a fresh modern look with traditional Mexican themes that showcase the beer's high-end, imported status. All-new mass displays, as well as pole toppers, pennants, base wrap, danglers, cooler door kits and display cards, are available as part of the campaign.
"Cinco de Mayo is the second-largest selling period for Corona and it presents an excellent opportunity for the Modelo Brands to help retailers increase sales and profits and gain momentum moving into the summer selling season," said Crown VP of Promotional Marketing Kevin Kramnic. "Our proven sales record and unique point-of-sale materials demonstrate to the retailer why they should select Corona Extra, Corona Light and Modelo Especial for the No. 1 display locations, additional shelf space, features and ads, as well as new distribution, to fully leverage the strength of our portfolio during Cinco."
More Cinco-themed content and a countdown to the holiday can be found on the Corona Facebook page and via the brand's Twitter feed.
Corona will also star in Cinco-themed national TV media and online branded content. The 30-second national TV spot "Cinco" returned to the iconic Corona beach the week of April 29.

The Lighter Side of Malibu
Pernod Ricard USA's Malibu Island Spiced is not only a first-to-market lower-calorie blend of Caribbean rum and coconut liqueur in the growing spiced beverage alcohol segment, but it also features Truvia brand stevia leaf extract from Cargill.
"The use of Truvia stevia leaf extract enables significant food and beverage innovation opportunities that meet the growing demand for lower-calorie great-tasting products," says Breah Ostendorf, Truvia ingredient global commercial manager at Wayzata, Minn.-based Cargill. "Malibu Island Spiced sweetened with Truvia stevia leaf extract offers the great taste consumers have come to expect in a cocktail choice that doesn't pack on the calories. This product introduction further demonstrates the increasing consumer demand for products that manage calories and sugar consumption."
"We chose Truvia stevia leaf extract, as it enabled us to offer the perfect balance between sweetness and strength without the extra calories," noted Lisa McCann, brand director for Malibu, at Purchase, N.Y.-based Pernod Ricard USA. "With the growing demand among adult women for cocktails that taste great and have fewer calories, and the acceptance of Truvia brand among women, Malibu [can now] offer our customers a new and innovative way to enjoy their cocktails."
Malibu Island Spiced, at 30 percent alcohol by volume and 70 calories per serving, comes in 1.75-liter, 1-liter, 750-milliliter, 375-milliliter and 50-milliliter sizes, with a suggested price of $16.99 per 750 milliliters.
The Truvia logo can be found on more than 50 food and beverage brands in 20 countries.

Ste. Michelle Begins Anew
Ste. Michelle Wine Estates will introduce the debut vintage of Anew 2012 Riesling this June. Retailing for a suggested $11 per bottle, the refreshing, highly aromatic Riesling from Washington state's Columbia Valley will be available nationwide.

Anew "reflects the lifestyle of a woman who enjoys an active, healthy lifestyle but also seeks time to relax and rejuvenate," according to the Woodinville, Wash.-based winery.

"Opening with aromas of bright fruit, subtle spice and citrus, Anew Riesling offers a harmonious blend of pure fruit flavor, heightened aromatics and balanced acidity," Ste. Michelle says of the varietal. "Expressive flavors of fresh peach and a hint of spice give this wine a crisp, refreshing essence."

Other summer releases from the winery include an Eco Chardonnay and Cabernet Sauvignon, both made with organically grown grapes and bottled in a USDA-certified organic facility, with a suggested retail price of $12-$13 each, and the 2012 vintage of its 14 Hands Pinot Grigio, whose distribution will now expand nationally, at a suggested $10 per bottle.